Does anyone else struggle to keep up with fashion trends? One minute florals are in, and the next minute the world is going all Miranda Priestley on our flowers. We just don't know how to follow the changing tides. However, one thing we do know is that leggings and sneakers may be on the way out. Yes, fashion experts are saying that athleisure is finally on the way out, so you should probably check your closet for those sweatpants and throw them in the trash straight away…
What Is Athleisure?
Athleisure is perfect for those who aren't fussed about wearing heels or shirts to work. What was once only worn in the gym has made its way into schools, the workplace, and even to social events. These are the kind of clothes that offer breathability, flexibility, and most importantly, comfortability. Yes, there was a time where it was totally acceptable to wear yoga pants and a sweatshirt to the mall without receiving judgmental looks from perfectly preened women. However, it seems as though those days could soon be over.
Why Did People Love It So Much?
Athleisure was the perfect mix of smart/casual. Of course, a full athleisure outfit couldn't get more casual if it tried, but the fact that it was considered trendy and fashionable gave it that little smart edge. It was the perfect way to stay casual throughout the day, without worrying about any wardrobe malfunctions or awkward itches. After all, who doesn't want to spend their lives in yoga pants? One of the best things about athleisure was that you could wear any style or color, and you'd still be considered extremely fashionable.
Is It On The Way Out?
Athleisure has been in the fashion world for a few years now, but it seems as though the trend has now saturated the market so much it has nothing left to give. While major sports brands reveled in the trend to start with, everyday clothing stores have since jumped on the bandwagon and offered cheaper alternatives. This, coupled with the fact that everyone seems to be wearing athleisure nowadays, means that it's become less of a luxury fashion style. As soon as trends make their way into the everyday market, they usually lose their sparkle.
Has athleisure now lost its sparkle completely? The experts say yes.
Unlikely Celebrity Couples Who Made it Work Despite Their Differences
Naya Rivera & David Spade
Best known for her role in Glee, Naya Rivera was spotted back in 2017 hanging out with the one and only, David Spade. What made the incident steal the headlines though was the fact that the comedian/actor is 22 years her senior. As soon as photos of them hanging out in a pool surfaced online, people took to social media and were convinced that it was an April Fool's joke. It is believed that the two dated for a couple of months before they finally called it a day.
David Cross & Amber Tamblyn
You will probably know David Cross best for his iconic role as Tobias in the hit series Arrested Development. However, many aren't aware that the comedian/actor is in a relationship with Amber Tamblyn, who is 19 years younger than him. In recent times, Cross has been in trouble for comments he made about actress Charlyne Yi. Despite this, Cross has managed to hold down a stable relationship with Tamblyn, tying the knot back in 2012. They also recently welcomed their daughter Marlow into the world.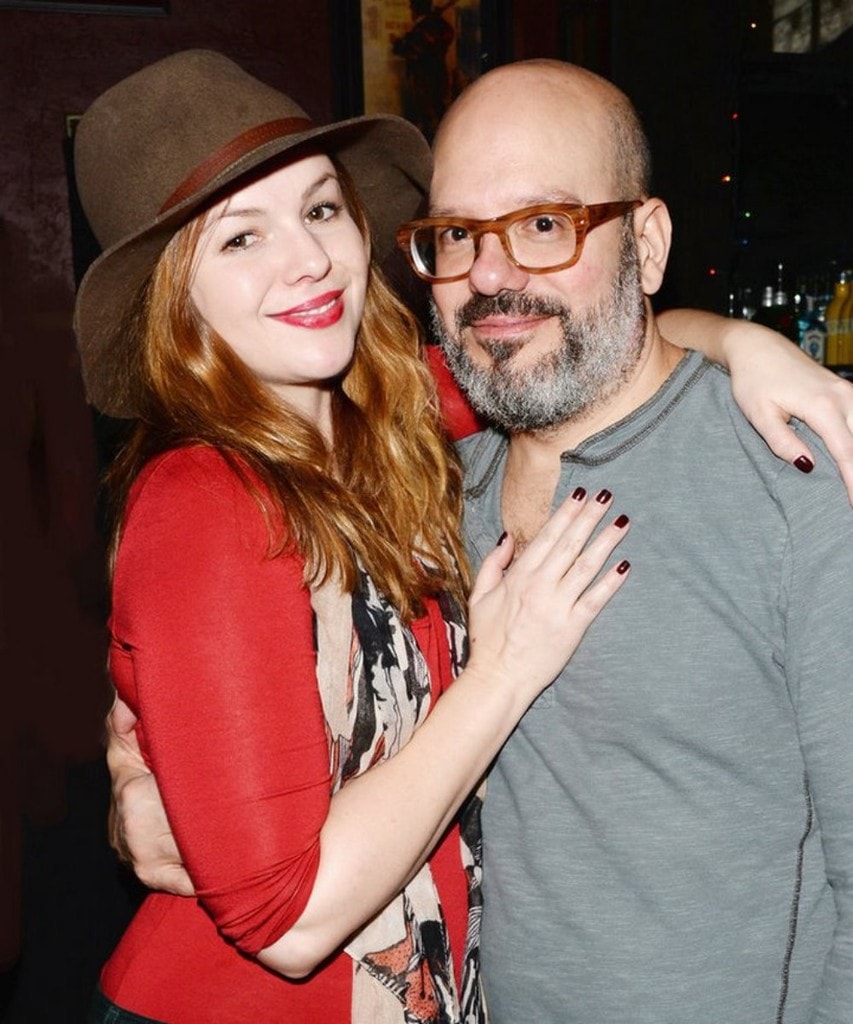 Mary-Kate Olsen & Olivier Sarkozy
Many were skeptical when former child star-turned-fashion mogul Mary-Kate Olsen began a relationship with French banker Olivier Sarkozy. With a 17-year age difference, people didn't really understand why they were together. While there have been bigger age gaps between celebrities, people just didn't get it. The two tied the knot in 2015, in a private ceremony in New York. The couple had already been dating for three years and decided they wanted to commit to each other forever.
Ashley Olsen & Richard Sachs
Mary-Kate's sister, Ashley also ended up dating someone much older than her, beginning a relationship with financier/art-dealer Richard Sachs. There is a 34 year age gap between the two, but that didn't stop them from ending up together. However, it simply wasn't mean to be, with Olsen ending the relationship because she simply wanted to pursue her dream as a fashion designer. She went on to co-found the brand Elizabeth and James with her twin sister.
David Hasselhoff & Hayley Roberts
This one makes a bit more sense compared to the others. David Hasselhoff, who is best known for his defining role in Baywatch, ended up dating his Welsh girlfriend Hayley Roberts and have been together since 2013. The couple eventually got engaged and haven't let their 28-year age gap get in the way of their happiness. Hayley was originally a store assistant back in Wales. However, her life completely changed when she bumped into the Hoff at a bar in Cardiff.
Steven Tyler & Aimee Preston
Despite being in the twilight of his career, Steven Tyler still feels very young at heart. The Aerosmith frontman is currently in a relationship with a woman 40 years younger than him, by the name of Aimee Preston. They were rumored to be engaged when the paparazzi caught Aimee wearing a diamond ring. Many believe that the couple shouldn't be together, especially since Aimee is only older than one of Tyler's daughters. Nevertheless, he "doesn't want to miss a thing."
Kristen Bell & Dax Shepard
They might have been through hell and back, but nothing seems to be able to tear actors Kristen Bell and Dax Shepard apart. Despite the fact that both individuals have come from very different backgrounds, they seem to have been able to make things work. Of course, they are also extremely different in terms of height, but that doesn't matter in the slightest. They are often keeping fans updated on social media with their private ongoings.
Seth Green & Clare Grant
It's pretty obvious why this couple has been added to this list. However, there is no denying that Seth Green and Clare Grant have something special going on. The comedian's wife might tower over him as they walk down the red carpet, but that takes nothing away from how cute they are. They met at their favorite comic-book store where Seth was handing out autographs at the time and it was like love at first sight. The couple have since worked together on Robot Chicken.
Cynthia Nixon & Christine Marinori
Best known for her role in Sex and the City, Cynthia Nixon is these days enjoying her relationship with Christine Marinori. She has been dating the LGBT activist since 2004 and ended up running for governor of New York in 2018. Apparently, Cynthia never dated a woman before meeting Christine. "It wasn't something in me that was waiting to come out," she said. "It was like, 'This person is undeniable. How can I let this person walk by?'"
Seth Rogen & Lauren Miller
One of the cutest couples on this list is by far, Seth Rogen and Lauren Miller. Although the former is best known for his roles in comedies such as The 40-Year-Old Virgin and Knocked Up, he managed to find someone who accepts his unique form of comedy. They met at a birthday party in 2005 and ended up having quite a unique first date, eating grilled-cheese sandwiches until sunrise. However, they also ended up in a hit-and-run accident. They have been married since 2011.
Hugh Jackman & Debora-Lee Furness
It seems to be a recurring story that people can't get over – the fact that Hugh Jackman has been married to the same woman for so long. While many people out there have wished that he was single, it seems like the X-Men star has been saving all of his love for Deborra-Lee Furness, who is 13 years older than him. Hugh met Debora back when he was in his early 20s. They worked together on the same show, which was also Jackman's first acting job.
Evan Rachel Wood & Marilyn Manson
Evan Rachel Wood certainly turned a lot of heads when she started dating Marilyn Manson back in 2007. Fans couldn't believe that the actress, who was just 18 years old at the time, was dating Manson, who is 18 years older than her. Amazingly, the rock star was still married to Dita Von Teese at the time. Despite getting engaged in 2010, they ultimately decided against tying the knot later that year. These days, Wood is the star of the critically acclaimed HBO series Westworld.
Malin Akerman & Robert Zincone
Over the years, Malin Akerman has established herself a talented actress, starring in movies such as The Heartbreak Kid and Watchmen. She also seemed to have some heartbreak in her real-life when she first married Roberto Zincone. Ultimately, he was the one who decided to file for divorce. The couple were married for six years before deciding to call the quits. Sadly, they separated just a few months after having a baby together. Since then, Akerman got engaged to actor Jack Donnelly.
Salma Hayek & François-Henri Pinault
Salma Hayek has certainly established herself as one of Hollywood's greats over the last few decades. However, even she stole headlines when it was announced that she was seeing Kering CEO François-Henri Pinault. Of course, Kering owns brands such as Louis Vuitton, Alexander McQueen, and Gucci. There's not much of an age gap between the two, but many outsiders assumed there was. According to Hayek, her friends asked her the following: "How did you of all people land this guy?"
Julia Roberts & Lyle Lovett
There was a time when Julia Roberts, one of the most iconic Hollywood stars on the planet, was married to funny-haired country star Lyle Lovett. The press were so harsh, dubbing the couple as "beauty and the beast." Back in 1992, the duo met on the set of The Player and only dated for three weeks before tying the knot. It is believed that Roberts wore her wedding dress when she got up on stage at one of Lovett's concerts. They've been separated since 1995.
Anne Hathaway & Adam Shulman
The star of movies such as The Devil Wears Prada, Anne Hathaway, started dating actor/jewelry designer Adam Shulman back in 2008. Four years later, the couple tied the knot and since then, they haven't looked back. After her last relationship with Raffaello Follieri, many thought that her relationship with Shulman was a step up. She has described things with Shulman as mellow and has gone as far as to suggest that "it makes for a good life."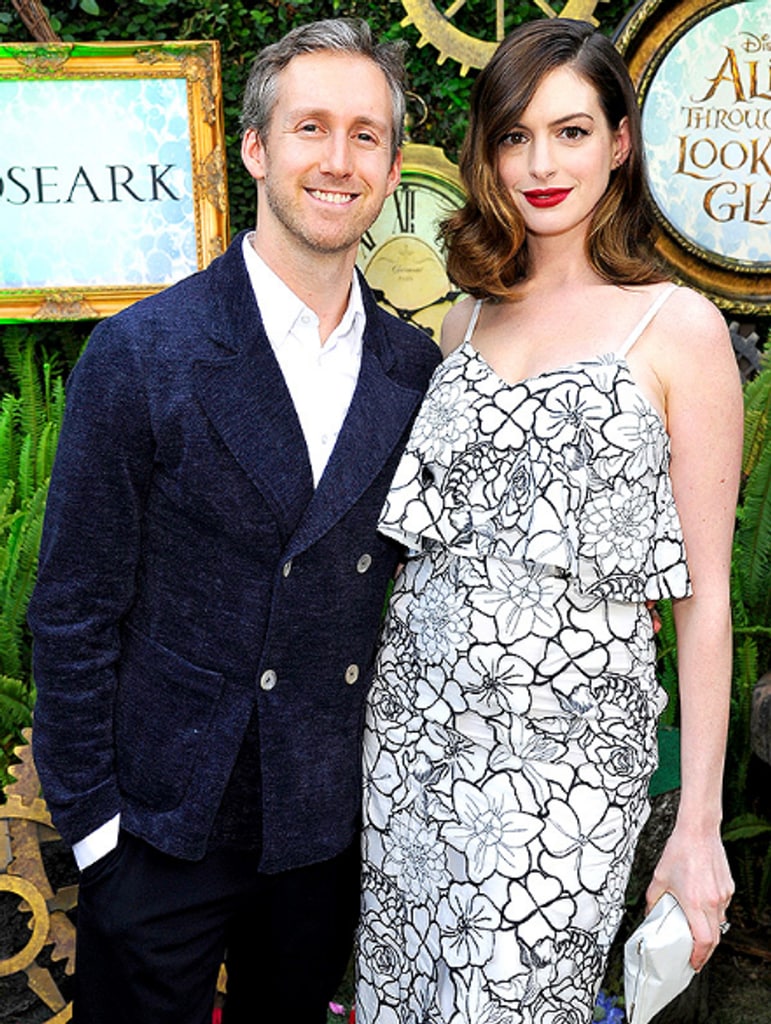 Howard Stern & Beth Ostrosky Stern
If anyone has been causing controversy on the radio with his provoking interviews with a variety of celebrities, then it is Howard Stern. Now in his 60s, the man with the curly locks has been married since 2008. He tied the knot with Beth Ostrosky, a model/actress who is 19 years younger than him. Many reporters have commented on how unlikely they seem as a couple. However, Beth has described everything that Howard does as being "romantic." They also foster cats together.
Matt Bomer & Simon Halls
When Matt Bomer came out years ago, many women were heartbroken by the news, knowing that they would never have a chance with him. Then, in 2012, he revealed that he was married to Hollywood publicist Simon Halls. He made the announcement while receiving an award and thanking all of his loved ones. While there is a 14-year age difference between Bomer and Halls, this hasn't stopped the unlikely couple from having a successful relationship up until this very day.
Rupert Murdoch & Jerry Hall
It's impossible to ignore the influence that Rupert Murdoch has had on the world of media. And it seems like his personal life has been full of twists and turns too. The founder of News Corporation ended up in a relationship with former model Jerry Hall. Despite being 23 years younger than Murdoch, it seems like Hall is more than happy to be part of this unlikely power couple. Of course, Hall used to be in a long-term relationship with Rolling Stones star Mick Jagger.
Jesse Williams & Aryn Drake-Lee
Back in 2012, Jesse Williams tied the knot with his long-term girlfriend Aryn Drake-Lee. However, it appears that the fact that the unlikely couple work in different industries ultimately drew a wedge between the two. In April 2017, they ended up separating. Despite rumors that Williams parted ways with Drake-Lee after finding another woman, he vehemently denies such claims. Describing it as "the most painful experience I've had in my life," Williams also settled on having joint custody with Drake-Lee over their two kids.
Cameron Diaz & Benji Madden
This is certainly one of the most publicized unlikely couples on this list. Cameron Diaz rocked the celebrity work back in 2015 when she announced that she had tied the knot with Good Charlotte guitarist Benji Madden. Having already known Benji's brother Joel and his wife Nicole Richie, she eventually met him when the twins came over to one of her dinner parties. "I'd never been loved in that way," Diaz said. "I look at him every day and he inspires me."
Sarah Jessica Parker & Matthew Broderick
There is no denying that Sarah Jessica Parker is best known for her role as Carrie in Sex and the City. While she had a ton of wild relationships on that show, her unlikely pairing with Matthew Broderick has been a lot more stable. Parker met the Ferris Beuller's Day Off star while working as a theater actor and they ended up marrying in a surprise ceremony in 1997. These days, they live in New York (obviously) with their three kids.
Katy Perry & Russell Brand
It certainly came as a shock to a lot of fans when it was revealed that Katy Perry was dating comedian/actor Russell Brand. Things got even more bizarre when the unlikely couple got married in 2010. However, after just 14 months, the two decided to go their separate ways. Brand ended up texting Perry, telling her that he wanted a divorce. The actor also went as far as to describe his ex-wife as a "mindless celebrity" in a documentary.
Billy Bob Thornton & Angelina Jolie
A list of unlikely celebrity couples wouldn't be complete without Billy Bob Thornton and Angelina Jolie. The star of movies such as Monster's Ball didn't just tie the knot with Jolie, but the couple also got tattoos of each other's names. According to Thornton though, being married to one of the most beautiful actresses in Hollywood wasn't easy. "I never felt good enough for her," he said. "If you believe somebody's too good for you, you're going to mess it up."
Julie Bowen & Scott Phillips
Of course, most people will recognize Julie Bowen for her role in the classic sitcom Modern Family. So fans were surprised when she ended up tying the knot with a real-estate investor by the name of Scott Phillips. Although her on-screen relationship has stood the test of time, her real-life one did not. Despite marrying back in 2004, the couple ultimately went their separate ways after Bowen filed for divorce in 2018. She requested joint custody over their three children.
Al Pacino & Lucila Solá
When you are one of the most iconic actors on the planet, you can probably marry whoever you please. That seemed to be the case for Al Pacino, who has been in a relationship with actress Lucila Sola since 2012. Naturally though, many have commented on the fact that there are 39 years separating the couple in age. When asked if the couple would ever get married, Pacino simply said the following: "I never say never. It's possible."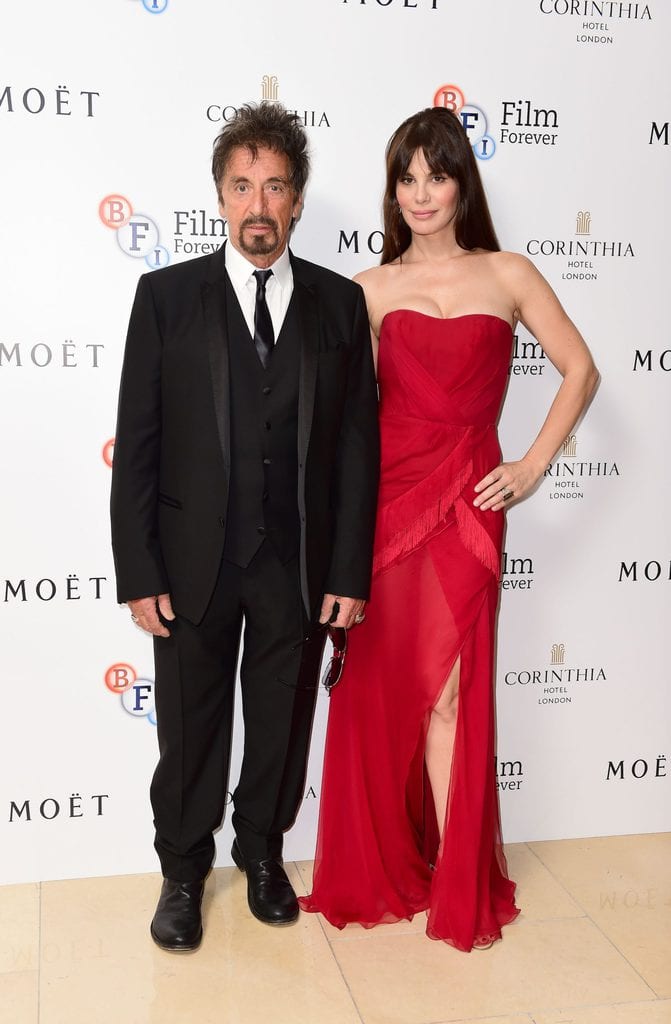 Danny Boyle & Rosario Dawson
This is certainly a good example of an unlikely celebrity couple, in more ways than one. For a start, there are 23 years separating Rosario Dawson and Danny Boyle in terms of age. Moreover, the couple first worked together on the 2013 movie Trance, with Boyle directing Dawson. What started off as a secret romance evolved into a serious relationship. Ultimately though they decided to call it quits. "I love Danny. He's wonderful and we dated longer than people think we did," Dawson said.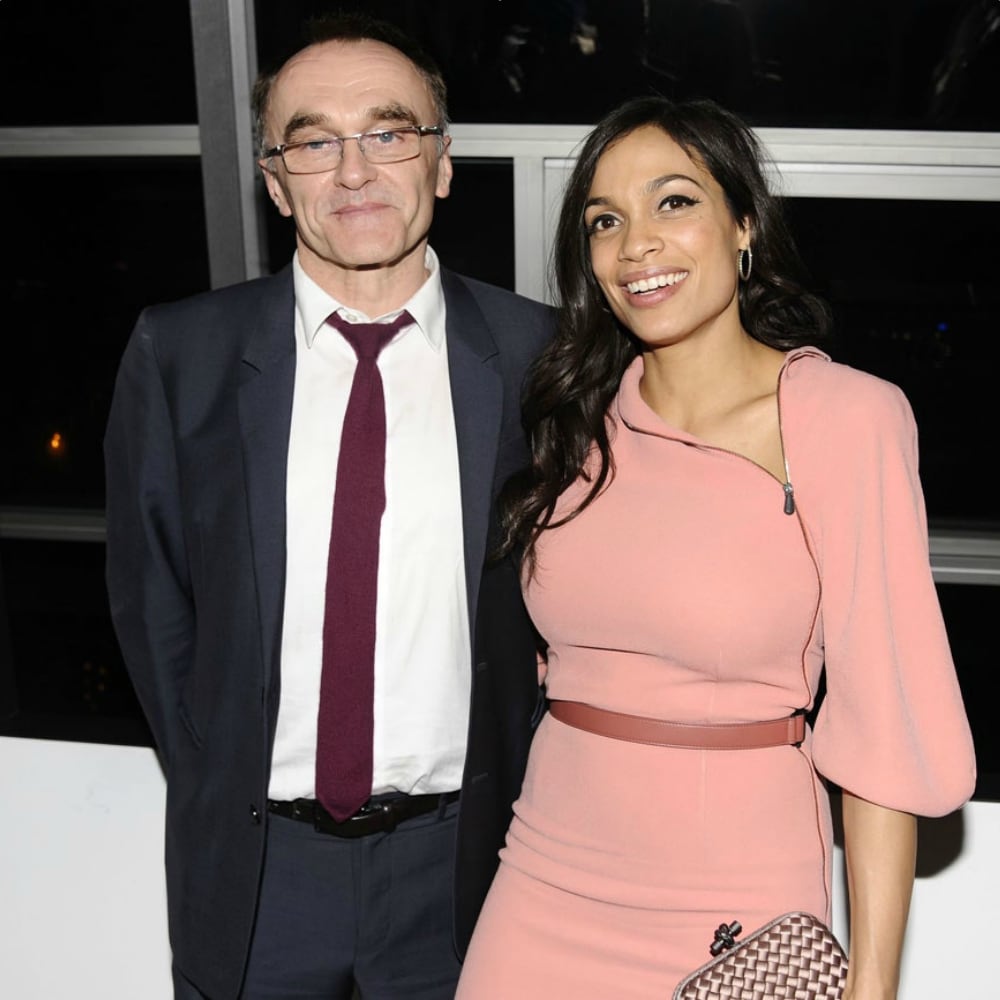 Christine Brinkley & Billy Joel
Although her prime years as a supermodel are behind her, there is no denying that Christine Brinkley has aged gracefully. Back in the '80s, Brinkley met rock star, Billy Joel. It didn't take long before the supermodel appeared in the music video for the singer's hit single "Uptown Girl." After that, the two became inseparable and tied the knot in 1985. However, the marriage came to an end after 10 years. Many were shocked that they ever got married, to begin with.
Kate Gorney & TJ Miller
TJ Miller has certainly had his fair share of problems over the last few years. However, he has been grateful to have his wife Kate Gorney by his side over the last decade. The couple first met when they were at college and tied the knot back in 2015. TJ had previously proposed to her at the Los Angeles County Museum. His reason for choosing that place was because he thought Kate was "a work of art."
Marisa Miller & Griffin Guess
It would be an understatement to say that people were surprised when Victoria's Secret supermodel Marisa Miller tied the knot with entrepreneur Griffin Guess. Despite being a successful music producer, working with the likes of Kanye West and Jay-Z, critics couldn't help but suspect that Guess was out of Miller's league. Ultimately, the couple pulled through this, got married in 2006 and have since had two kids together. They are still going strong until this very day.
Alexis Bledel & Vincent Kartheiser
Alexis Bledel always did justice to her character on Gilmore Girls – portraying a strong, young, independent woman. She also found success on shows such as Mad Men and The Handmaid's Tale. On the former, she met fellow actor Vincent Kartheiser and eventually the two got married in 2014. Just a year later, the couple welcomed their first child. Jon Hamm described the couple by saying the following: "I did know he liked her from a very early point. I was a supporter of that union."
Christina Aguilera & Jordan Bratman
Christina Aguilera has always been a promoter of body positivity, ever since releasing her iconic single "Beautiful." Around the time that she was becoming a household name, 21-year-old Christina met music producer Jordan Bratman and the unlikely duo became a couple. They tied the knot three years later and also had a child together. However, Aguilera ultimately wasn't happy and decided to part ways with Bratman. Despite divorcing, Aguilera only has good things to say about her ex-husband.
Felicity Huffman & William H. Macy
There is no denying that Felicity Huffman and William H. Macy have been on a rollercoaster ride of a relationship over the last few decades. Having met back in the '80s, many were surprised that they got together so quickly. However, it wasn't always easy. The Desperate Housewives star ended up breaking up with Macy for five years but eventually accepted his proposal later on in life. Fast forward to 2020, and the couple is happier than ever.
Macaulay Culkin & Mila Kunis
Long before Mila Kunis tied the knot with her That '70s Show co-star Ashton Kutcher, she was actually romantically involved with Macaulay Culkin. The unlikely couple dated for a while, from 2002 to 2011. Ultimately, they decided to keep things lowkey and this was because, for a while, Culkin was a much bigger name than Kunis. "He was huge. You couldn't walk down the street with him," she said. "Fans just screamed when they saw him!" Of course, now she's the big name.
Tina Fey & Jeff Richmond
The world of comedy owes a lot of thanks to Tina Fey for her numerous contributions. While there are many fans out there who would've done untellable things to be with the 30 Rock star, she ultimately tied the knot with composer Jeff Richmond. After spending an afternoon in Chicago's Musem of Science and Industry, they fell in love. Jeff has described the marriage as "borderline boring—in a good way," to which Tina jokingly agreed. "I don't have that kind of 'I love the bad guys' thing," she said.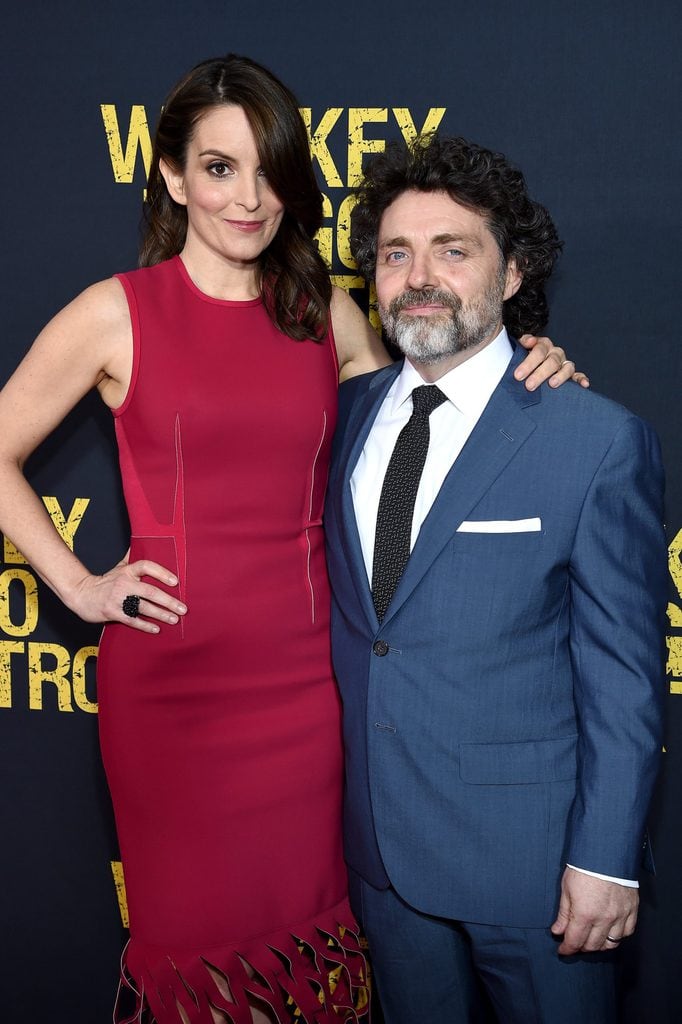 Jay-Z & Aaliyah
It is arguable that Jay-Z is currently in an unlikely celebrity relationship with Beyonce. While they are undeniably a power couple, many are surprised that they ever got together in the first place. However, there was a time when "Hov" was surprisingly dating another stunning singer. Before Aaliyah died under tragic circumstances, the "Try Again" singer briefly dated the iconic rapper. In the end, Jay ended up with Queen Bey and they have since built a powerful family together.
Madonna & Dennis Rodman
This unlikely celebrity couple is definitely worth being on this list. While Madonna has made a few surprising decisions in her personal life over the years, this might be the most shocking one of them all. There was a time when the pop star was in an extremely brief relationship with Dennis Rodman. According to the former NBA star, Madonna was at one point so determined to have a child with him that she even offered to pay him for it.
Johnny Depp & Ellen Barkin
Another celebrity who has had a number of surprising relationships over the years is the one and only, Johnny Depp. The Pirates of the Caribbean star has been with the likes of Kate Moss and Amber Heard, to name a few. However, one of his less memorable relationships was with Ellen Barkin, who he worked with on Fear and Loathing in Las Vegas. The one stand-out difference between the two was their age, with Barkin being 10 years older than Depp.
Laura Dern & Ben Harper
Many Hollywood fans were in love with the fact that Laura Dern was married to Ben Harper. The star of movies such as Jurassic Park and Star Wars: The Last Jedi was married to the singer-songwriter for eight years before parting ways in 2013. The two originally met at one of Harper's concerts. Over the course of their relationship, the unlikely couple had two kids. Although it was Ben who filed for divorce, it seems like the two are still on good terms.
Kirsten Dunst & Jesse Plemons
It seems like Kirsten Dunst couldn't detach from her feelings for her co-star, Jesse Plemons, when they worked together on the set of the FX series Fargo. Not only were Peggy and Ed Blumquist head over heels for each other, but so were Dunst and Plemons. After splitting from Garrett Hedlund, Dunst swiftly moved on to dating Plemons and in 2018, the couple welcomed their first child into the world. They have been engaged since 2017 but are in no rush to get married.
Oprah Winfrey and Stedman Graham
She met this rock in her life in 1986, they still are together and quite a handsome couple after all these years. The well-known show business figure Oprah and author Stedman are so different if you look at their backgrounds. The farm girl from Mississippi and the basketball player from New Jersey are not married, but they did not want to be traditional. The fact that they still are together says everything about their steadfast relationship.
Prince Harry and Meghan Markle
The Prince from England and the actress from across the ocean seemed like an unlikely bond, but they pushed through. This is actually a romantic relationship that belongs in the stories of children's books, and that may just happen in the future. These two people met each other on a blind date in early 2016 that was organized by a mutual friend. This is the story of a rebel prince turned soldier and the actress fighting for feminist causes.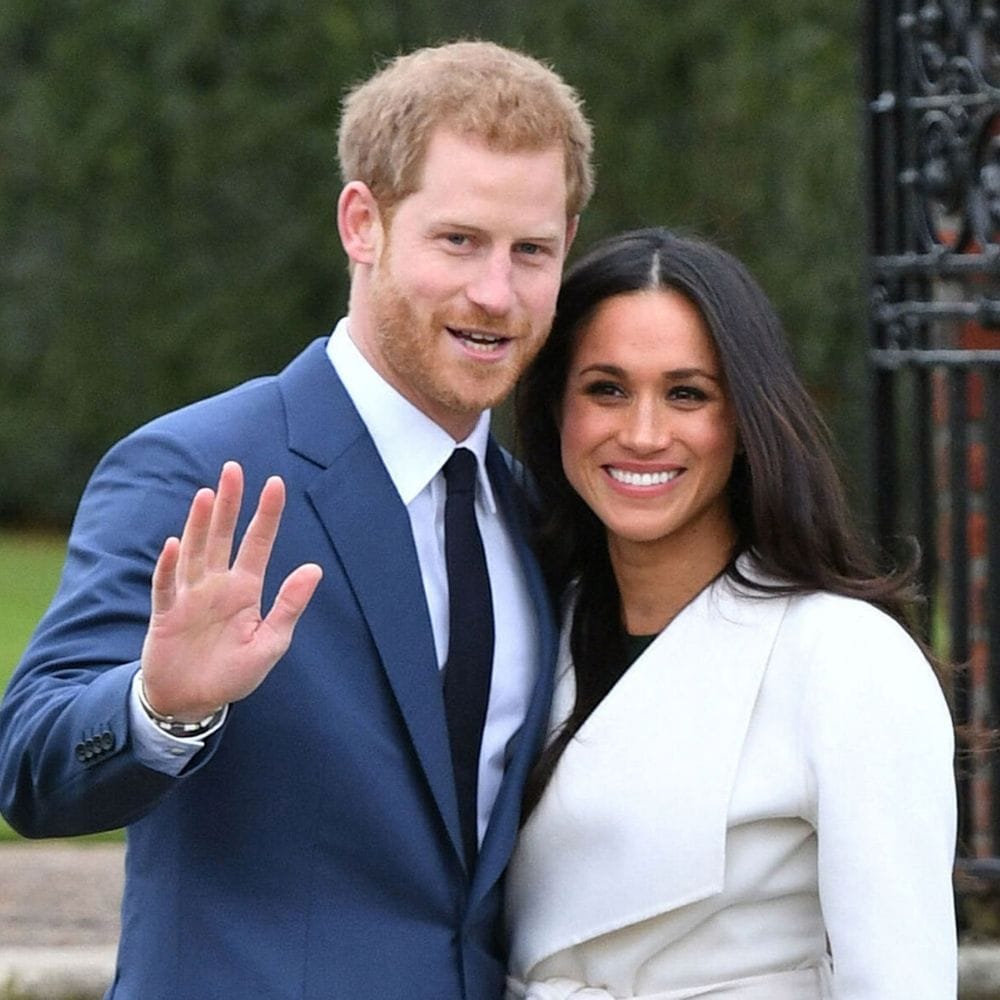 George Clooney and Amal Clooney
The sworn bachelor didn't know what hit him the day he met his wife of more than 6 years now. With an age difference of nearly 20 years, they seemed like one of the most unlikely couples of our time. This Lebanese and British lawyer and the well-known actor met at his Lake Como home in 2013 for the first time. It was clear that Clooney was not able to resist the charms of the new Queen of his heart.
Miley Cyrus and Cody Simpson
It is so unlikely that Miley and Cody are together in a romantic relationship because nobody thought it would ever happen. They knew each other for quite some time but only got together after her divorce from Liam Hemsworth. It seems like Miley has a preference for Australian hunks if you take a look at her latest soulmates. The 27-year-old Miley and 22-year-old singer Cody have been together since early October 2019 and are still going on.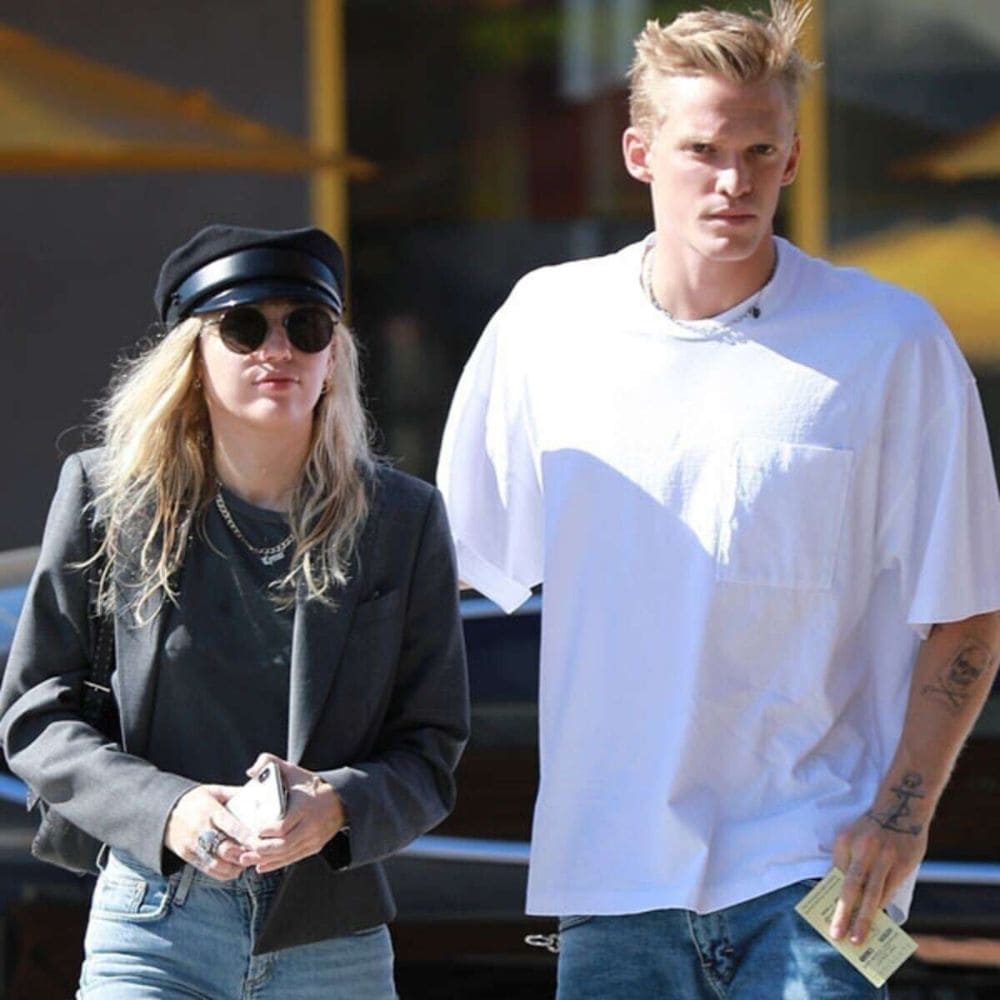 Isla Fisher and Sacha Baron Cohen
This couple met at a party in 2002 and got married in 2010, but Sacha grew up in a Jewish household. Isla is an Australian actress and author that started her career in Australia, and Sacha is a British comedian. But 8 years after they met, this Methodist Christian and British Jew got married after she converted to his religion. They may sound like an unlikely couple, but they are serious about love.
Keira Knightley and James Righton
This odd couple met each other at a party in 2011, while Keira did not even know her future husband was a rock star. But they soon hit it off, and she became one of his biggest fans. She is a British actress, and her husband is a British rock star she did not even know about before they met. But nowadays they support each other's careers, and they have a daughter together.
Meryl Streep and Don Gummer
This couple met in 1978 and are still together after 40 years of a happy marriage. Meryl Streep is one of the icons of the movie industry, while her husband of 40 years is a sculptor. She is a British actress, and her husband is a British rock star she did not even know about before they met. But nowadays they support each other's careers, and they have a daughter together.
Holly Willoughby and Dan Baldwin
This odd couple, Dan and Holly, seemed like two people from different planets before they met in 2004. They met on the set of a television production that Dan was managing at that stage. She is a British actress, and her husband is a British rock star she did not even know about before they met. But nowadays they support each other's careers, and they have a daughter together.
Cate Blanchett and Andrew Upton
Cate and Andrew are both from Australia, but the one is a famous actress while the other half is a well-known director of movies. When this couple met at first, they did not even like each other and were very different. She is a British actress, and her husband is a British rock star she did not even know about before they met. But nowadays they support each other's careers, and they have a daughter together.
Joaquin Phoenix and Rooney Mara
Even though they are not married yet, their relationship is quite a long one, and they are still engaged. This couple met while they were filming Her, where she played is ex-wife in the 2012 film. They started dating shortly after they made the movie Maria Magdalena together in 2016 but only revealed it with the film feast in 2017. This couple is still together and may get married in the future.
Christina Hendricks & Geoffrey Arend
Many believe that Christina Hendricks and Geoffrey Arend are simply too good to be true. While the Madam Secretary actor is good looking in his own right, many believe that he is out of Hendricks's league. "He was just charming, funny and very magnetic," she said when describing the time they first met. Eventually, the couple tied the knot in 2009. However, Christina ultimately filed for divorce a decade later. Despite this, the two exes have remained friends up until this very day.
Katharine McPhee & David Foster
When David Foster got down on one knee and asked for American Idol star Katharine McPhee's hand in marriage, he was 68 and she was 34. This means that he was exactly double her age at the time. Nevertheless, McPhee said yes to the record producer and they refuse to succumb to the hate that might come from outsiders. McPhee showed her father her engagement ring and she is glad that she was able to show it to him before he passed.
Quentin Tarantino & Daniella Pick
Quentin Tarantino certainly turned a lot of heads when it was announced that he was dating Israeli singer Daniella Pick. The Pulp Fiction director met Pick back in 2009 when he was promoting the movie Inglorious Basterds. "He's brilliant, romantic, funny, sensitive, and honest," Pick said in an interview. In 2017, the unlikely couple got engaged and ended up tying the knot a year later. Then in 2020, Quentin and Daniella welcomed their first child into the world, Leo.
James Goldstein & Amalie Wichmann
There's a good chance that you are familiar with the name James Goldstein, especially if you are a Los Angeles Lakers fan. Not only is the NBA fan a millionaire under mysterious circumstances, but he is also known for wearing cowboy outfits, a lot. Outside of basketball, Goldstein has been affiliating himself with models, including Amalie Wichmann. Despite the couple being separated by decades in terms of age, they seem to be very happy!
Sarah Paulson & Holland Taylor
One of the most iconic celebrities who happens to be part of the LGBT community is Sarah Paulson. The American Horror Story star came out back in 2005 and eventually started dating Holland Taylor. People were surprised that Paulson would choose to date the Two and a Half Men actress, who is 32 years older than her. "When people found out I was with Holland, some said: 'I think you have to be careful, I'm afraid it's going to affect your career negatively,'" she said.
Machine Gun Kelly & Megan Fox
One of the oddest couples around right now is undoubtedly Machine Gun Kelly and Megan Fox. Despite their obvious differences, they seem to be thoroughly enjoying their early together. In an interview with Howard Stern, Kelly confessed that he is head over heels for Fox. "I didn't know what [love] was until me and her made eye contact," the rapper said. "That's when I was like, 'Whoa.'" The couple met while filming the movie Midnight in the Switchgrass.