Kapselgarderob
En kapselgarderob är en samling baskläder med allt det viktigaste du behöver. Allt i din kapselgarderob ska matcha, och du bör se till att det finns något för alla typer av tillfällen.
Med en gedigen kapselgarderob kan du bara ta fram något ur garderoben och gå – och se till att du ser bra ut, även när du har bråttom att klä på dig. En typisk kapselgarderob består av basplagg, smickrande silhuetter, neutrala färger och klassiska stilar.
>
Blazers
En kavaj kan tillföra klass och sofistikering till i stort sett vilken outfit som helst. Tiffany Yannetta, shoppingchef på en modewebbplats, förklarar: "Det är viktigt att köpa en bra kavaj eftersom det är ett så enkelt sätt att lyfta en outfit. Den övre halvan av din kropp är det som folk ser mest – mer än dina byxor eller dina skor."
Så om du har ett möte och vill se professionell ut men bara har råd att köpa ett nytt plagg, välj en kavaj i stället för byxor eller klackar.
Spetsiga skor
Om du tittar på skomodeller för kvinnor i olika åldersgrupper kommer du förmodligen att märka att skor med rund tå tenderar att bäras av flickor, medan skor med spetsig tå föredras av kvinnor.
Om du inte är så förtjust i spetsiga skor kan du alltid välja en mandelformad sko, som är ett mellanting mellan spetsig och rund. Det garanterar att du får den rika damens look, men utan att förlänga dina fötter, om det är något du är orolig för.
Statement-örhängen
Om du ska förlita dig på ett smycke för att få ihop din look ska det vara örhängen, eftersom det är vad folk kommer att se när de tittar på ditt ansikte.
Örhängen i guld passar till alla looker, är tidlösa, ger en snygg look och är smickrande för de flesta – särskilt om de är små eller medelstora. Om du inte gillar örhängen med ringar kan droppörhängen också ge glamour till en annars ganska tråkig outfit.
Strukturerade väskor
En strukturerad väska ser mer raffinerad ut än en sladdrig handväska. Dessutom tar det längre tid innan den tappar formen, vilket gör den strukturerade väskan till en bra investering. Välj helt enkelt en i en neutral färg, så att du kan använda den till vad som helst, och du är redo!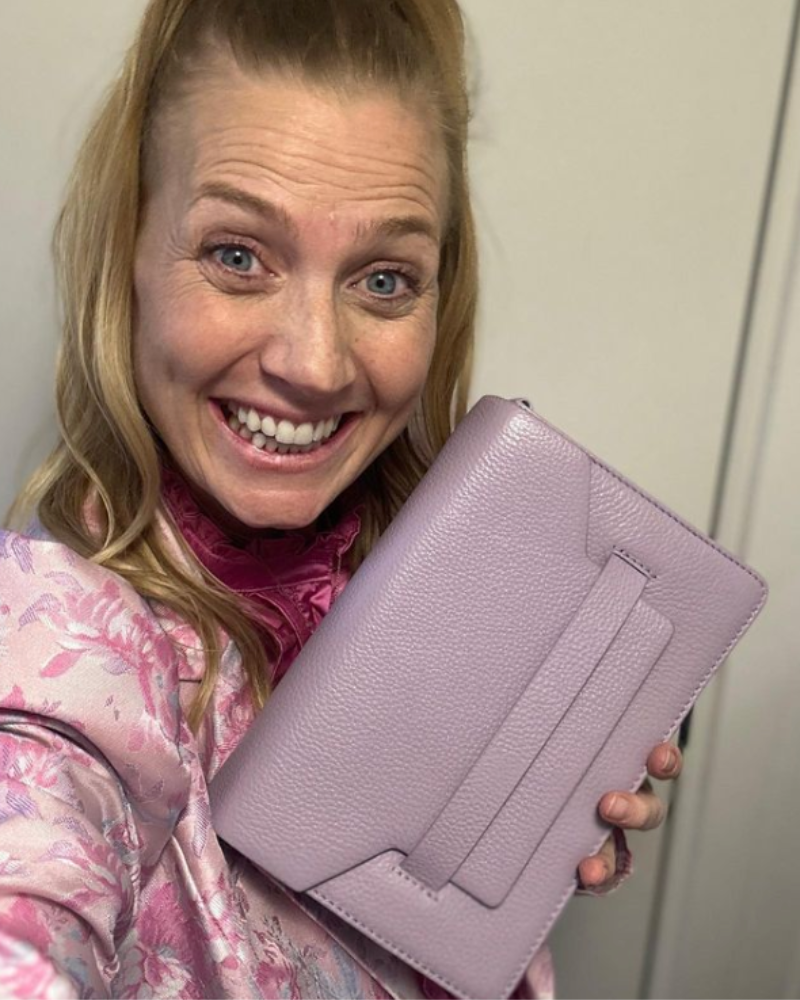 Om du är osäker på om en väska är tillräckligt strukturerad eller inte kan du ställa den på ett plant underlag. Om den håller sig upprätt på egen hand, är du redo att gå! Om den faller åt sidan är det kanske inte rätt väska för dig.
Solglasögon
Kändisar som gömmer sig för paparazzi, hemliga agenter på uppdrag och hemmafruar som döljer sina färska injektioner – alla viktiga personer bär alltid solglasögon.
Denna accessoar tillför inte bara lite mystik till en outfit utan skyddar också dina ögon från solen, vilket naturligtvis är mer kritiskt. Mindre viktigt men ändå en fördel är det faktum att solglasögon lätt kan täcka ett sminkfritt ansikte, så ingen behöver veta att du hade bråttom den dagen.
Bälten
Ett snyggt bälte kan få en annars intetsägande outfit att se otroligt välskräddad ut. Det är inte bara en snygg accessoar som får det att se ut som om du har pengar att lägga på onödiga klädesplagg, utan ett bälte kan också skapa en illusion av att dina kläder sitter bättre än de gör.
Rika människor brukar få sina kläder skräddarsydda för att passa deras kroppar, så att använda ett bälte för att få det att se ut som om den formlösa klänningen framhäver din midja, kommer att få hela din look att se dyrare ut.
En slät frisyr
Oavsett om du föredrar en knut, hästsvans, håret uppsatt ovanpå huvudet eller lågt i nacken, ser en bakåtslickad frisyr alltid kraftfull ut.
Du kommer inte bara att se elegant ut med den här frisyren, utan den kommer också att täcka över alla dåliga hårdagar som kan vara på gång – se bara till att hålla allt på plats med lite hårspray. Om du verkligen vill maximera den högklassiga looken, para ihop din eleganta 'do med rött läppstift, örhängen och stora solglasögon.
Rött läppstift
I allmänhet ger rött läppstift en sofistikerad look. Det finns dock några förbehåll för regeln. Kalla eller mediumtonade röda nyanser tenderar att vara smickrande för alla, medan ljusa eller djupare röda nyanser kan se lite billigare ut.
Det är också viktigt att välja en ljusare ögonmakeup om du väljer ett rött läppstift, för att undvika en clownliknande look. Slutligen är rött läppstift en av de saker som är värda att investera i. Ett billigt läppstift kommer att smeta ut, vilket är en look som inte precis skriker "chic".
En guldklocka
Innan alla hade mobiltelefoner i fickorna som de kunde visa tiden med var klockor det som gällde. En klocka var en statussymbol eftersom den betydde att din tid var dyrbar och att du hade platser att vara på.
Trots att vi inte längre behöver armbandsur för att se tiden har deras symbolik inte försvunnit. En klassisk guldklocka ger dig känslan av att vara viktig och eftersom du bara behöver en behöver du inte ruinera dig för att köpa den.
Läderdetaljer
En handväska eller jacka helt i läder kostar en hel del, men vad sägs om något med bara en touch av läderdetaljer? Plagg med läder strategiskt placerat på knappar, ärmar, krage eller dekorationer kostar inte mycket och får din outfit att se mycket dyrare ut.
Är du inte ett stort fan av läder? Samma koncept gäller för guld. Istället för att köpa en accessoar i guld, köp något med gulddetaljer på istället.
Manikyrerade naglar
Under de senaste decennierna har manikyrerade naglar gått från att vara en lyx för de rika till något som vi vanliga människor också har råd med. Detta beror på att det finns riktigt bra hemmanagikyrer och massor av YouTube-kurser, så att du inte nödvändigtvis behöver ha råd att gå till salongen för att få orörda naglar.
Även om du föredrar gelmanikyr, som är notoriskt dyrare, kan du investera i ett eget gelmanikyrkit. Det kommer fortfarande att vara billigare än att få det gjort professionellt.
Matchande separata plagg
Att köpa separata plagg ger dig fler alternativ eftersom du kan mixa och matcha. Och om du köper matchande plagg kan du para ihop dem så att de gör samma jobb som en klänning eller en jumpsuit.
Tänk efter – med ett matchande set med skjorta och kjol kan du bära dem tillsammans, bära kjolen med en annan överdel eller skjortan med en annan underdel. Men om du köper en klänning istället kommer det inte att dröja länge innan du upprepar samma outfit.
Snygg makeup
Vissa makeup-looker är helt enkelt elegantare än andra, och du kommer inte att veta vad som fungerar bäst för ditt ansikte utan lite trial and error. Vi säger naturligtvis inte att du behöver anlita en personlig makeupartist eller köpa en miljon olika produkter.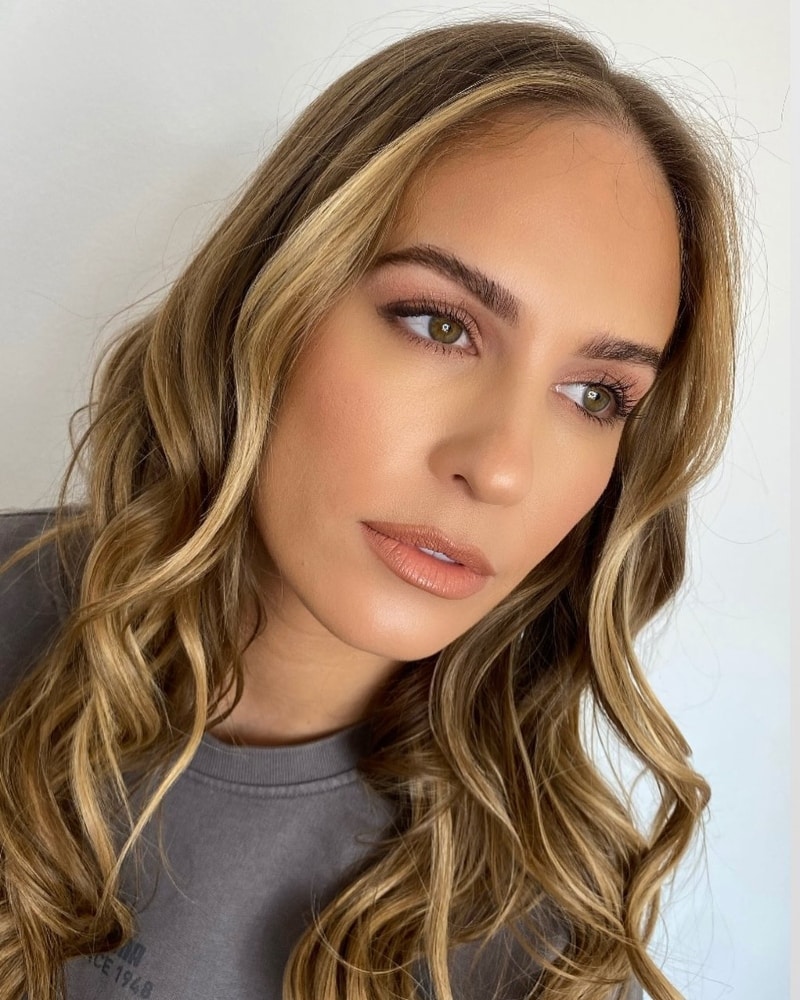 Som tur är finns det massor av sminkinstruktioner på YouTube som hjälper dig att välja en tidlös, elegant look som smickrar dina drag. Marc Jacobs har själv sagt: "Makeup är den sista touchen, den sista accessoaren."
Svarta strumpbyxor med svarta skor
Svarta ogenomskinliga strumpbyxor tillsammans med svartklackade pumps är en tidlös klassiker av en anledning. Inte nog med att looken är extremt elegant och sofistikerad, den är också smickrande. Svart är smalare och eftersom strumpbyxorna smälter samman med skorna skapar stilen ett långt och smalt ben.
Kombinationen svarta strumpbyxor och svarta skor gör det också lättare att bära kortare kjolar eller klänningar under de kallare månaderna, vilket innebär mindre vintershopping för dig!
Kappa draperad över axlarna
En kappa eller jacka som hänger över axlarna är en stapelvara för den nonchalant rike. Trots att den är opraktisk verkar folk verkligen älska den här looken. Om du vill motverka att kappan oundvikligen glider av axlarna kan du fästa den med säkerhetsnålar.
Ärligt talat tycker vi att den här looken får bäraren att verka osäker på hur rockar fungerar – som om de inte har förstått att det finns en plats för armarna. Men eliten verkar älska denna estetik, så gör vad du vill med det.
Hålla handväskan på underarmen
Även om vi måste erkänna att det är praktiskt att bära sin handväska på axeln eller över kroppen, kanske det inte är den look du är ute efter. Att bära sin väska på underarmen eller i armbågsvecket uppfattas ofta som mer sofistikerat.
Enligt kroppsspråksexperten Patti Wood utstrålar det här sättet att hålla sin handväska "high maintenance". "Du bär väskan som om den vore en hedersbetygelse eller ett pris. Det känns som om man har en känsla av överlägsenhet."
Kragblus med tröja
Att bära en blus med krage under tröjan ger dig den eftertraktade mångsidigheten i dina kläder. Det är också ett bra sätt att klä upp en annars tråkig tröja och få den att se mer professionell ut.
Här är några riktlinjer som du bör tänka på om du vill prova denna look – skjortan med krage kan stoppas in eller ut, men det är bäst om tröjan inte är instoppad. Om din tröja är rundhalsad, stoppa in kragen för en mjukare look. Slutligen, se till att kragen är struken.
Poppad krage
Om du verkligen vill satsa på en rik och preppy look är en uppvikt kapp-, jack- eller skjortkrage perfekt. Du måste leka lite med dina kläder eftersom vissa kragar ser bättre ut än andra, men det är en justering du kan göra på språng om det behövs.
För att verkligen framhäva estetiken kan du ha håret uppsatt så att den poppade kragen blir mer synlig.
DIY skoförgyllningar
Skoförgyllningar får definitivt skor att se finare och dyrare ut, men det är inte bara ett utseendemässigt trick… utsmyckade skor är verkligen dyrare än sina vanliga motsvarigheter. Lyckligtvis är det enkelt att göra egna skoförgyllningar.
Om du är pysslig kan du limma fast dina egna tillägg på alla skor. Om konst inte är din grej kan du alltid köpa clip-on-utsmyckningar som du kan ta av i slutet av dagen. Det innebär också att du kan bära samma par skor flera gånger utan att någon märker det.
Underhåll dina kläder
Att lära sig hur man tar hand om sina kläder på rätt sätt är ett bra råd för alla, men särskilt för dem som har en liten budget. Om du tar ansvar för hur du förvarar, rengör och använder dina kläder kommer de att hålla längre, vilket innebär att du inte behöver köpa nya plagg lika ofta.
Naturligtvis kommer en outfit som inte har hål i sig, inte är fläckig eller fransig i ändarna alltid att se mer avancerad ut. Även om du lär dig att göra små reparationer själv, som fläckborttagning eller mindre sömnad, kommer det att hjälpa både din plånbok och din look.
Fuskpäls
Fuskpäls är billigare än äkta vara, och många skulle hävda att det är mycket mer etiskt. Modedesignern Hannah Weiland har sagt: "Jag tror att fuskpäls har blivit en handelsvara som känns precis lika lyxig som äkta päls."
Så för att sammanfatta – det kan se lika bra ut som äkta päls, känns lika skönt, är billigare och skadar inte några djur. Den senare punkten är anledningen till att även vissa rika individer väljer fuskpäls. Så det här är verkligen ett modeval som människor med alla inkomster kan hålla med om.
Undvik logotyper
Generellt sett gör inte high-end varumärken sina logotyper supermärkbara på sina produkter. Det beror på att de har sitt eget sätt att designa som vanligtvis syns på deras produkter (tänk Louboutin-klackar med röd botten) som gör att de sticker ut ändå.
Det är oftast de billigare märkena som ser logotyper som statussymboler och visar upp dem på ett framträdande sätt. Så om du vill se rik ut, håll dig borta från att se ut som en vandrande skylt och satsa på en underskattad klass istället.
Lösa klänningar
Oavsett om det är boho-chic, kustnära mormor eller någon annan stil som är trendig just nu, är lösa klänningar alltid på modet. En flödande klänning får det inte bara att se ut som om du precis har shoppat säsongens senaste trend, utan det är också ett plagg som kan hålla länge.
Klänningar som inte är alltför åtsittande kan stå emot förändringar i ens storlek mycket bättre än en tajtare klänning. Bonuspoäng för det faktum att de är superbekväma!
Skräddarsydda kläder
Rika människor får kläder som är skräddarsydda för att passa deras kroppar, så det är självklart att du ser rikare ut om du ser till att dina kläder är skräddarsydda. Naturligtvis har inte alla råd att få alla sina plagg anpassade, så välj några viktiga plagg som du bär ofta och få dem anpassade.
Om du inte alls har möjlighet att gå till en skräddare kan det vara bra att lägga lite mer tid på att prova kläder i olika storlekar och stilar för att hitta något som passar dig perfekt.
Skor
Fina skor är nyckeln till en outfit som ser dyr ut. Se därför till att rengöra och putsa dina skor regelbundet. Det är också bäst att förvara dem på ett säkert sätt, särskilt när du inte kommer att använda dem på ett tag (t.ex. vinterstövlar på sommaren).
Om du har lite pengar över och vill investera i en eller två saker bör skor definitivt finnas med på listan. Tänk på att skor av god kvalitet inte bara handlar om estetik, de är också bra för dina knän och din rygg.
Vita tänder
Rika människor har gott om pengar att spendera på tandvård och tjusiga tandblekningsbehandlingar. Även om vi inte alla har den lyxen kan vi alla ta hand om vårt leende – både för att se rika ut och för vår munhygien.
Vi känner alla till de vanliga knepen att använda tandkräm med blekande egenskaper, tandtråd och munvatten. Med det sagt är det också bäst att undvika te, kaffe och produkter som skapar rök – för att behålla ett miljondollarleende.
Parfym
Din signaturdoft kan ofta skicka ett budskap om din ekonomiska status. Dyrare parfymer luktar annorlunda än billigare, med vissa undantag förstås, men det finns sätt att lukta rikare än du kanske är. Allt handlar om att välja rätt doft.
Subtila, träiga, blommiga dofter är egenskaper hos finare parfymer. Samtidigt ger sockriga dofter som riktar sig till yngre människor en aura av något som köpts lite billigare. På samma sätt som när du väljer kläder till garderoben bör du när du väljer parfym välja något tidlöst framför den aktuella kändistrenden.
Begagnad
Det är hög tid att få bort stigmat kring att bära second hand-kläder! Många människor har inte råd med dyra kläder, och det är ingen skam att vilja ha kläder av hög kvalitet. Ett alternativ för dem som väntar på att få hoppa på pre-loved-tåget är second hand-butiker.
Ett annat utmärkt alternativ är klädbyten. Det senare innebär att du tar med dig gamla kläder som du inte använder till ett klädbytesevenemang och sedan tar vad du vill från det som andra har tagit med sig. Inga pengar behövs!
Arbeta med det du har
Ibland är garderoben det bästa stället att shoppa på. Du kanske kan använda gamla kläder på ett annat sätt för att piffa upp din garderob gratis.
Har du gått ner i vikt och den där tröjan som en gång var kroppsnära är nu för stor? Jättebra! Kombinera den med ett par smickrande jeans för en oversized look. En söt kjols tid har kommit och den är nu oanvändbar? Utmärkt! Klipp av en bit av tyget som fortfarande är bra och knyt den runt handväskans handtag för att få till en lite elegantare look.
Helt svart
Monokromatiskt mode ser sofistikerat ut i allmänhet. Lägg därtill det faktum att svart är bantande och förlänger figuren, så förstår du varför en helsvart ensemble är en bra idé.
Svart är tidlöst, neutralt och passar alla tillfällen. Som Christian Dior säger: "Du kan bära svart när som helst. Du kan bära det i alla åldrar. Du kan bära det för nästan alla tillfällen; en 'liten svart klänning' är oumbärlig i en kvinnas garderob."
Matchande skor och handväska
Om du ser till att dina skor och din handväska matchar varandra ger det en känsla av att du har råd att köpa en ny handväska för varje par skor. Vi säger inte att de måste ha exakt samma stil och mönster, men att bara se till att din väska och dina skor har samma färg kommer att göra stor skillnad.
Om du har möjlighet att investera i några dyrare plagg bör skor och handväskor alltid stå högst upp på listan eftersom de är lätta att återanvända.
Hudvård
Precis som det gör stor skillnad för kvaliteten på dina kläder om du tar hand om dem, kommer du att se mer välvårdad ut om du ser till att ta hand om dig själv. Att hitta en hudvårdsrutin som fungerar för dig kommer att göra en enorm skillnad för ditt utseende och din hälsa.
Naturligtvis har inte alla råd med rutinmässiga sparesor och estetiker som de rika kan. Men det är fullt möjligt att behandla din hud som guld – utan att ruinera banken.
Hårvård
Även om kostnaden för hårvård kan bli hög, är det verkligen viktigt att få håret fixat varannan till varannan månad. Om det är för dyrt kan du investera i att gå till en frisör mer sällan och lära dig hur du gör underhållet själv.
Köp en hårklippningssax och hårfärg, titta på YouTube-kurser för att lära dig hur du trimmar håret och fixa till eventuella rötter som syns. Det borde räcka tills din plånbok tillåter en resa till salongen.
Håll det enkelt
Om du anstränger dig för mycket för att se rik ut kan det få motsatt effekt och få det att se ut som om du bär en kostym. Håll det istället enkelt, som så många av de 1 procenten gör (tänk på Mark Zuckerberg och hans vanliga t-shirts och sweatshirts).
Det är faktiskt allmänt känt att man kan skilja gamla pengar från nya pengar baserat på hur de är klädda. De senare tenderar att välja flashiga utseenden och varumärkeslogotyper, medan den gamla penningstilen vanligtvis är mer nedtonad och subtil.
Kvalitet över kvantitet
Det är alltid bättre att ha färre klädesplagg av hög kvalitet än en garderob fullpackad med billiga kläder. Man kan hävda att beroende på prisskillnaden kan billigare plagg i slutändan kosta dig mer i längden eftersom de tenderar att vara mindre hållbara än sina dyrare motsvarigheter.
Ett bra sätt att undvika att slösa pengar på billiga kläder som du inte behöver är att ignorera flyktiga modetrender. Köp istället tidlösa och mångsidiga plagg som alltid kommer att vara i stil.
Hattar
Att bära en hatt kommer bokstavligen att sätta pricken över i:et på vilken look som helst! Detta tillägg till din outfit visar att du har tänkt på varje detalj som rör din outfit. Även om det finns massor av olika hattar, är det vissa människor som inte gillar att bära en hatt.
Om det är din situation kan du välja en annan form av huvudbonad för att få samma polerade vibe. Pannband och hårspännen gör alla samma trick som en hatt – förutom att täcka över en dålig hårdag, det vill säga.
Falska bilder
Om du verkligen vill visa upp en rik livsstil, och inte har något emot att gå över några moraliska gränser för att göra det, finns det många sätt att fejka att man är rik på sociala medier. Massor av influencers tar bilder på sig själva när de håller i designerväskor i butiken som om de ska köpa dem, men de har egentligen inte råd.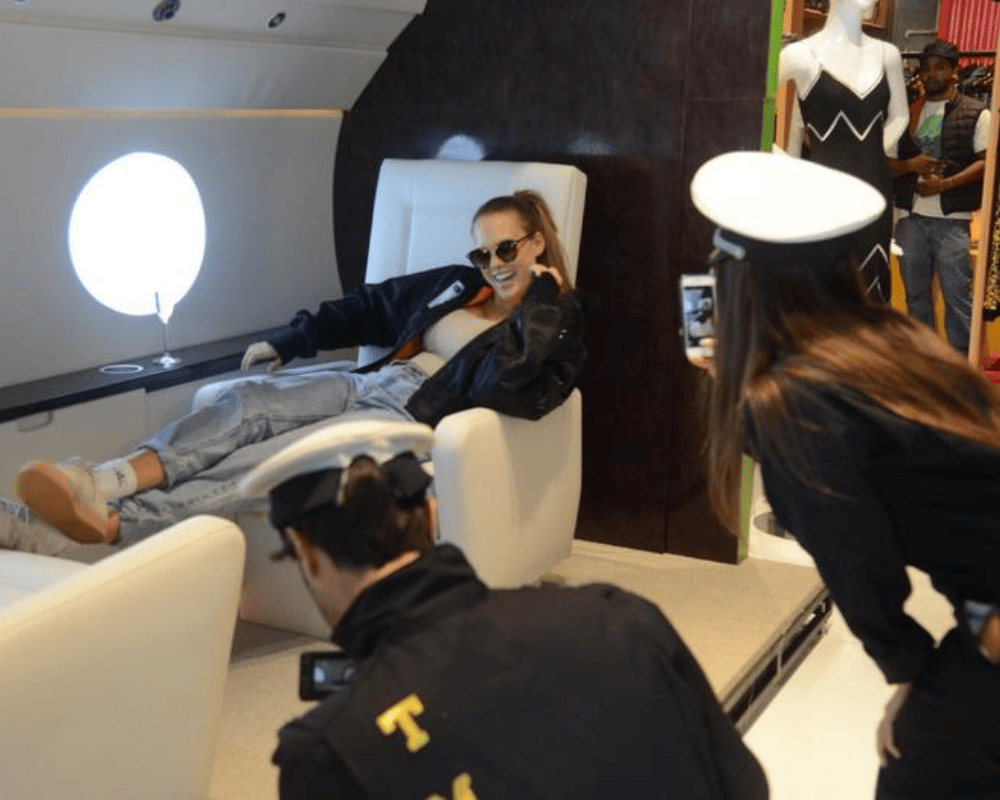 Det finns till och med falska privata flygplan för att folk ska kunna göra fotoshoots! För att klargöra, vi tolererar inte detta beteende alls. Men nu kan du inte säga att vi inte berättade för dig om alternativen.
Ljusa kläder
Ljusa kläder förknippas med rikedom eftersom de är svårare att hålla rena. Vi vet att det är dum logik, men det är vad folk tenderar att tro. Oavsett vilket, om du väljer en beige eller ljusgrå färg så får du en rik look och det är lättare att hålla rent än vitt eller grädde.
Du kan också ha en fläckborttagningspenna med dig, bara ifall något skulle dyka upp. Hur kontraintuitivt det än må vara, använd nudefärgade underkläder – inte vita – när du väljer en ljus outfit, eftersom nudefärgade underkläder är mindre synliga.
Satinkläder
Satin ger samma lyxiga känsla som siden, men utan den höga prislappen. De två materialen ser ut och känns likadana, den enda verkliga skillnaden som någon med ett otränat öga skulle märka är att siden är glansigt på båda sidor och satin bara skiner på en sida.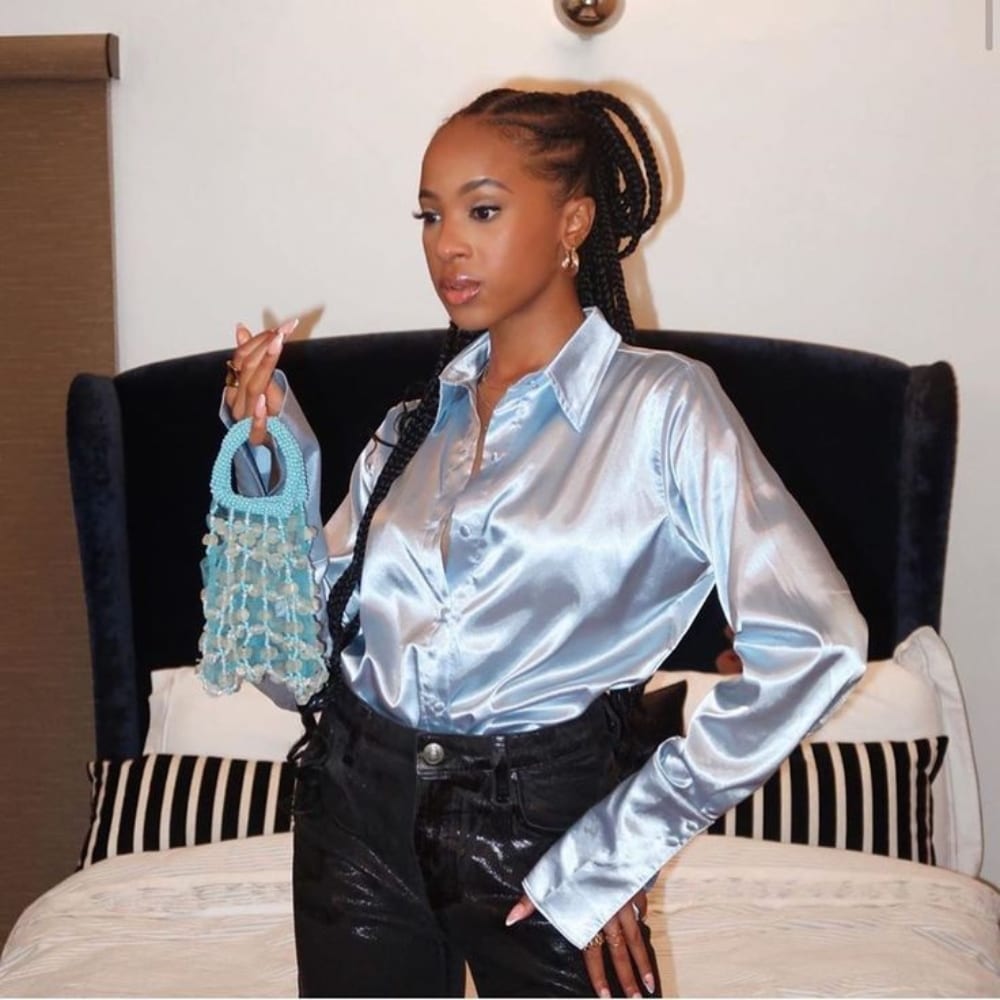 Med detta sagt är det högst osannolikt att någon kommer att be om att få se insidan av dina kläder. Och om de gör det finns det ett större problem än kostnaden för din outfit.
40+ Photos We Found Online Of People Who Took DIY Fashion A Little Too Far
What a Pair!
Have you ever woken up late, thrown your clothes on to get to work, and then realized later that you put two different colored socks on? If you have experienced that then maybe these shoes just aren't for you.
After all, these see-through heels will make that situation even more awkward. On top of wearing see-through heels, this person is also opting to wear socks with heels which is another way to push the boundaries of fashion. And not in a good way!
Amphibious Ware
Having prints on bathing suits is not a new trend. In fact, many of the cutest fashion trends over the past several decades have been prints. One of the most popular prints out there is of animals but what you see believe is not what we're referring to!
The swimsuit designer behind this one-of-a-kind piece went one step further and just made the suit out of the animal itself. We hope these are just models and not the real thing. Plus, who in their right mind would wear such a thing?
The World Is Your Oyster
One way to make yourself stand out is to have specialty nails done. This can be shown through a particular color, a unique graphic, or even a different length. So, when it comes to unique designs, there is a wide range of options.
This person wanted to have a little taste of the sea and decided it might be fun to wear oyster stick-on nails. But this is just a little too out there, and it seems like it might be a safety hazard.
I'm Getting Hungry!
Ramen Noodles are good! If you've ever gone through a time of life where you struggled with money, you probably ate quite a bit of this easy to prepare and cheap food.
But no matter how many packages you have eaten, we are pretty sure that you would not consider wearing it. So, this guy must have really been into Ramen because he decided it was the perfect ensemble to run down to the mini-mart in.
Keep it PG
Dressing up your pet is nothing new, and it is something that a lot of pet owners love to do. It used to be that mostly you just saw dogs wearing clothes, but now many people are deciding that cats look just as cute dressed up.
This person wanted to make sure that their cat was outfitted for the summer months and decided the best way to do that was to crochet a swimsuit. Maybe it's the extra bikini top cups but we just feel like this is taking things to a weird level.
Meat Socks
Fancy socks are a big trend with a lot of guys. They often pair them whimsically with suits or even business casual ensembles to show a little bit more of their personality. Sometimes though, you should just stick with the tried and true patterns.
These meat socks maybe something different but are also totally inappropriate for almost any outfit. We can only see these socks working in one way, and that is if you are a butcher.
FaceTime
We all have our favorite actors or actresses, and sometimes we like to show our love for them by wearing graphics on our clothing. Typically though, those graphics reside on shirts or even patches.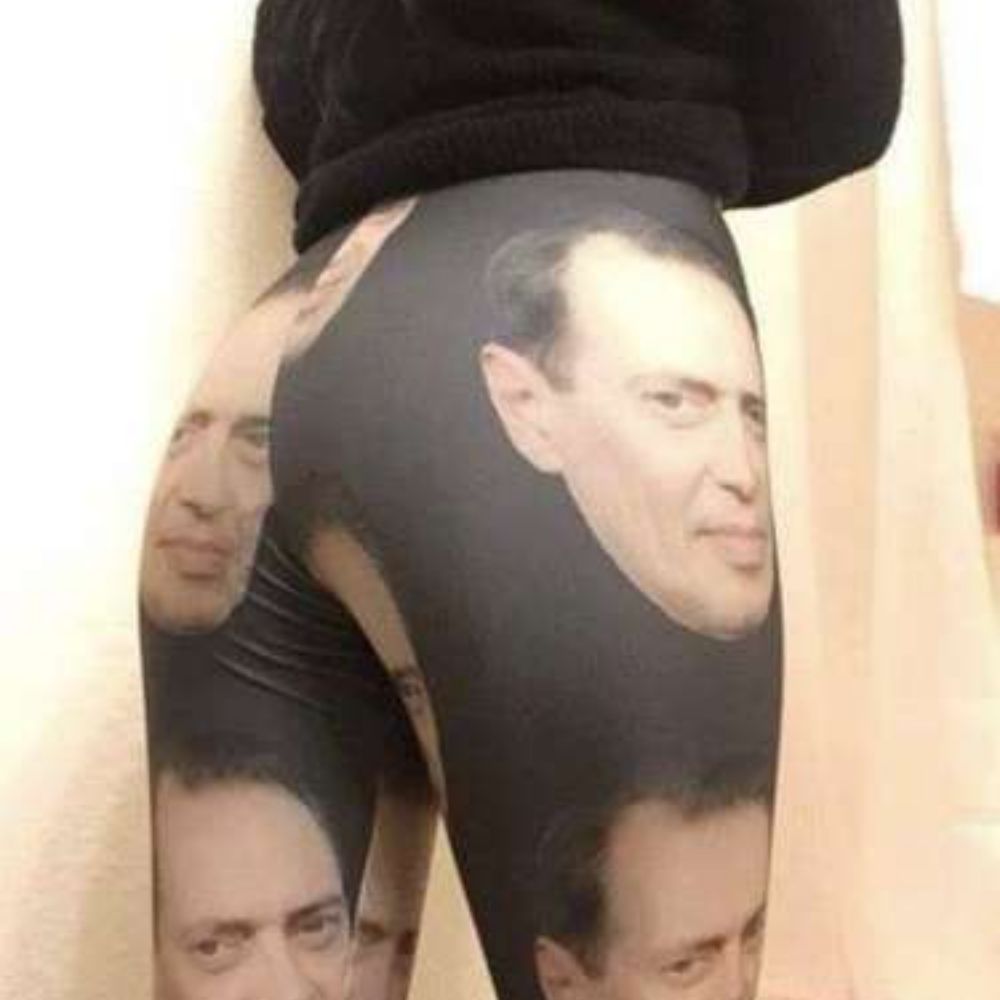 Having Steve Buscemi all over your lower half in the form of these leggings is not quite as cool as this person thinks it is. Maybe they should have stuck to just wearing those cliche graphic tees… Anything is better than this!
Peeping Out
One of the most frustrating things about having long hair is that you have to continually fight to keep it out of your face when it tends to get windy. This is why many people resort to ponytails or headbands.
This person, though, had an ingenious idea and chose to distress her jacket in such a way that she could use it almost as if it was a hair tie. Though we do appreciate the out-the-box thinking, we still feel that maybe it's a little too far out of the norm.
Letting Them Air Out
Have you ever spent all day in a pair of cowboy boots? If you have, then you know that inevitably your feet sweat quite a bit, and typically by the day's end, you're in heaps of pain. So we can see why someone thought this was a good idea in theory.
But in reality, the finished result did not quite foot the bill. In fact, it only made the person wearing these look like they were trying a little too hard. We're also getting gladiator vibes from this and not in a good way!
Nothing to Hide
Most of the time, wearing a see-through garment will be a little too revealing for everyday errands. But the designer of these see-through plastic pants clearly didn't feel that way. Maybe it's just a layer of protection before painting, but we feel that this person is committing a fashion crime.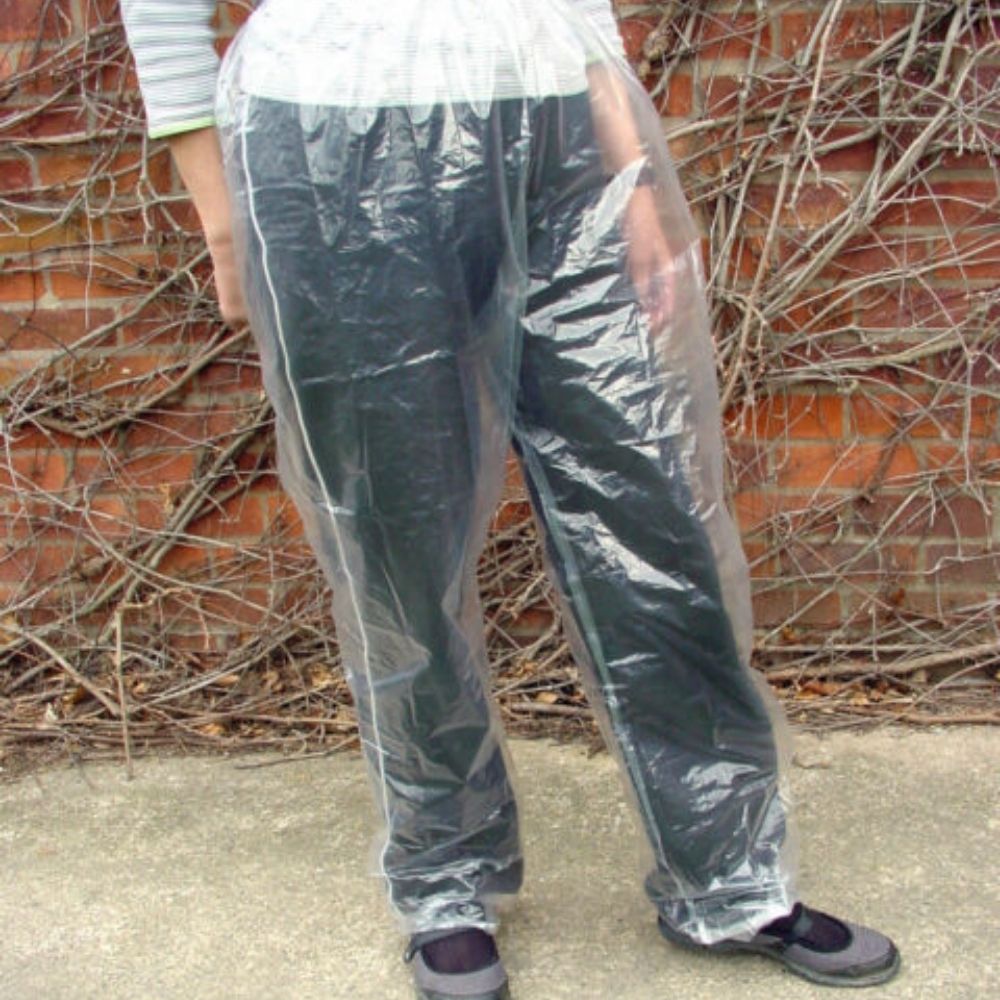 Also, if it is true that this to just to help with a paint job, then what is the excuse for those shoes? No matter which way you look at this outfit, it will never be cute. We know we sound harsh but hey, it's kind of our job!
'Egg'-cellent
Some people like to leave a mark. This, when it comes to fashion, often means incorporating novelty pieces into their wardrobe. Unfortunately, this person took that idea of standing out in a very unsavory direction.
There are not many people that could get away with carrying around a purse that looks like a chicken. Rihanna can make just about any fashion trend work and even she would struggle to make this look good.
Over or Under
Another place that a person can get a little fun into their fashion is with accessories. One of the easiest, of course, is the earring, and you are probably well aware that there are tons of fun little stores that sell novelty earrings.
But these little toilet paper roll earrings that this person crafted just cannot and will not ever be fashion-forward. After all, toilet paper is associated with going to the bathroom and that is something that is most definitely unrelated to fashion.
Stale Fashion
These little silica packets have a purpose, of course, and that is to maintain moisture within the package. That is it! They're definitely not designed to be worn as a fashion statement.
While we like the out-the-box thinking behind this creation, we're struggling to wrap our brains around this look. What are your thoughts on it? We're trying to be open to interpretation since maybe we're judging it too harshly.
Drink Up!
A lot of adult beverages come in specialty bottles or packaging, and many people like to collect them. One of the most popular might just be that purple velvet bag that we all have seen in countless places.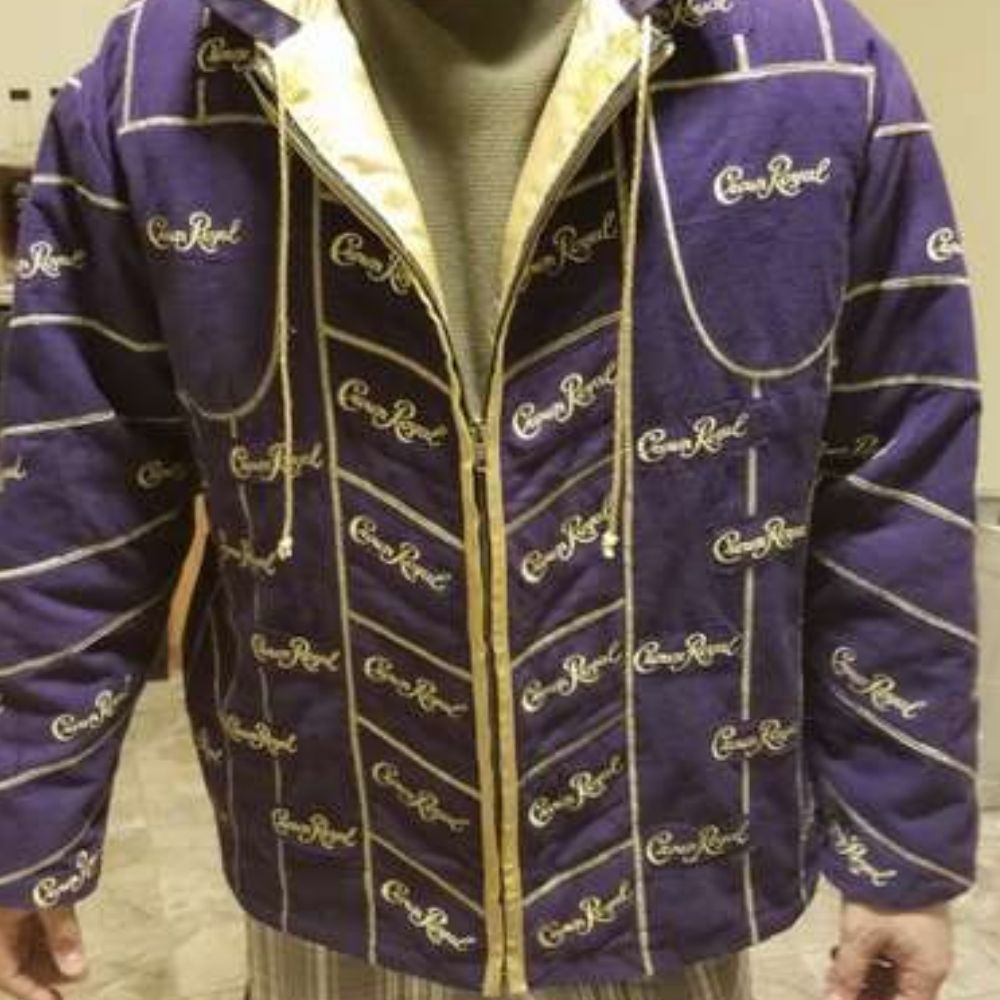 This person thought it would be a good idea to take all the bags that they had and sew them into a jacket. All this does, though, is show the world that maybe they may have a slight problem…
Slither it Up!
Office attire can get boring, so we can understand why people would want to find a way to spice things up. Or in this case, slither it up! While we can appreciate people trying to be creative with their accessories, there also has to be a limit.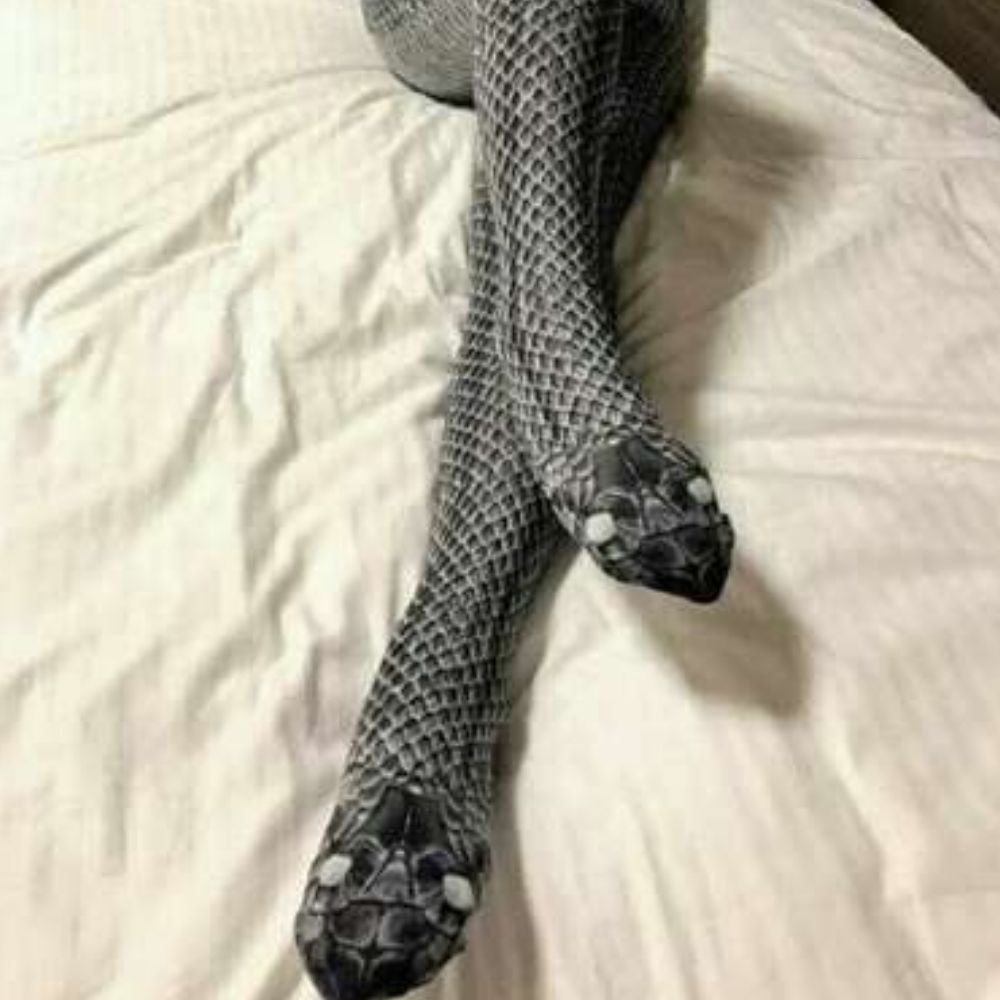 Snake image tights are where we draw the line. Not only would these probably scare your colleagues and customers but we just don't see the cool factor to them. The only time these would work is on Halloween!
What the Fashion!
The exact words we thought to ourselves when we saw this ugly shoe trend on the runway was "WTF! (aka What the Fashion!)" Apologies to those of you who think this is cool because we will never begin to understand why high-end brands are catching on to this.
Those of you who look at these odd and overly-priced shoes in shock, we hear you, we appreciate you and we're totally with you. As for the rest of you, you should probably get your eyes checked.
You Have Something On Your Ear
Making your own jewelry is a big trend nowadays and a great hobby if you are into that sort of thing. Also, many online marketplaces sell handmade jewelry that has both classic pieces as well as novelty ones.
Though we don't even know if these spider earrings fit in the novelty category ― they look a little too real and this could lead to some major issues if someone near you is deathly afraid of spiders. So we suggest you don't take the risk!
Slim Fit
Remember when you were little, and people used to make fun of you for having those chicken legs. Now someone thought it was a good idea to create socks that have actual chicken legs on them. Not sure this is going to be a trendsetter!
For a fun gag, having these socks or leggings could be a humorous thing, but if you're trying to wear them to work or just to run errands in, you may want to rethink this fashion choice.
Casual Fashion!
Sometimes it is just a pain to get up and get dressed to head out to run all your errands. It is so much easier just to throw on a pair of shoes and be able to head out the door with whatever you have on, and that may be where this fashion idea came from.
Robe fashion is a thing, and though it looks very comfortable (maybe a little hot), it definitely is a little far out there for most people. Perhaps a silk one or a kimono would be the stylish solution!
Dress it Up
Taking a casual style and dressing it up is not a big stretch when it comes to fashion. Athleisure has been a buzzword for quite a while now. However, when putting your outfit together, you have to understand when to use it and when not to.
This person is not necessarily executing the fashion trend poorly, it just seems a little too dressy for the situation. Maybe if they had gone with a little lower of a heel, this look might have panned out.
Denim On Denim
The fact of the matter is that there is a way that you can wear denim on denim. But it's all about the way in which you style it which as you can clearly see here, wasn't done well. What is that denim headpiece? We're getting wizard hat vibes…
While normally we would recommend pairing two different denim shades together to achieve a cool look, technically this outfit has contrasting colors and it still looks horrid. We're gonna blame the added pieces for this fashion failure.
Rip it Up
Ripped-up jeans and other pieces of apparel are nothing new. However, when you are choosing to make your own distressed look, you have to be careful of what you use and how you cut it up.
This guy was going for a distressed top look, and unfortunately, the way that it panned out just looks like he cut his sweater on a barbed-wire fence or something. All in favor of never seeing this again? We hope you said "I."
Paying for Dirt
The distressed look doesn't only pertain to ribbed clothing. It also has to do with choosing dyes and techniques to make the clothing look more lived in. That is why many denim choices have an almost dirt-like wash.
Many people have tried to utilize this technique to create their own, especially with denim jeans. Unfortunately, sometimes they take the dirtying up process a little too far. What do you think?
Special Footwear
Sometimes the people taking fashion a little too far are not only consumers but also the designers themselves. So, when two companies decide to merge their products, it can almost seem like the product ends up being just that.
Take, for instance, when Ugg's and Teva teamed up together to create these unique sandals. Trying to combine them with an outfit may be challenging since they are tragic looking and make you look flat-footed.
Flipping Fun
You can do a lot with nails, but sometimes there is a point where it becomes too much and somewhat of a nuisance. From having extended nails that curl around to intricate nail art, you may find that being too individualistic could cause problems in your everyday life.
This person clearly has a thing for mermaids and decided to attempt to give themselves a mermaid-style nail. Unfortunately, it just looks like something that is going to wind up hurting someone in the end.
Shut It!
Crocheting can be a great way to spend your downtime as well as make sure that you are ready for any gift-giving holiday that comes around. Using your skills, you can create scarves, blankets, gloves, and apparently even little purses.
We're not sure what inspired this person to craft a mouth-style purse, but it was not a good idea when it comes to fashion accessories. Maybe they should have just stayed with the simpler scarf idea. If it ain't broke then don't fix it, right?
Knit Away
When you get the hang of crocheting, sometimes you go a little outside of the box when figuring out your next project. For this designer, probably the partner of the man donning these short shorts, this meant venturing into clothing design.
Not only did they crochet a pair of short shorts, but these shorts were fitted with a pocket as well. Though it may be pushing fashion a little too far, we're sure that these shorts sure do breathe well.
Mice in the House
When you are a designer, inspiration hits you at the most unexpected times. Of course, this inspiration can also be spurred on by almost anything. Apparently, this designer may have been watching Tom and Jerry when they all of a sudden had this fashion epiphany.
Though we are sure some people find mice very cute, we are also confident that many of those individuals would still not want to don this interesting mice necklace. Or is it a bib? Either way, it's a fashion no-no!
Herbal Fashion
You can do a lot of cool things with your nails. From decals to the actual placement of accenting touches, if you are patient, you can make sure that your nails stand out among the crowd. This could also be a great way to round out your outfit.
This person wanted to show that they were very much into herbal medicine. To do this, they may have taken it a bit too far by embedding their herbal medicine of choice into their fingernails. Ummm, gross!
Just a Hood
On a light, breezy day, there's nothing like throwing on a good hoodie so that you can break the chill and still look fashionable. But having a hoodie that has no body and literally just has sleeves and a hood seems a little counterproductive.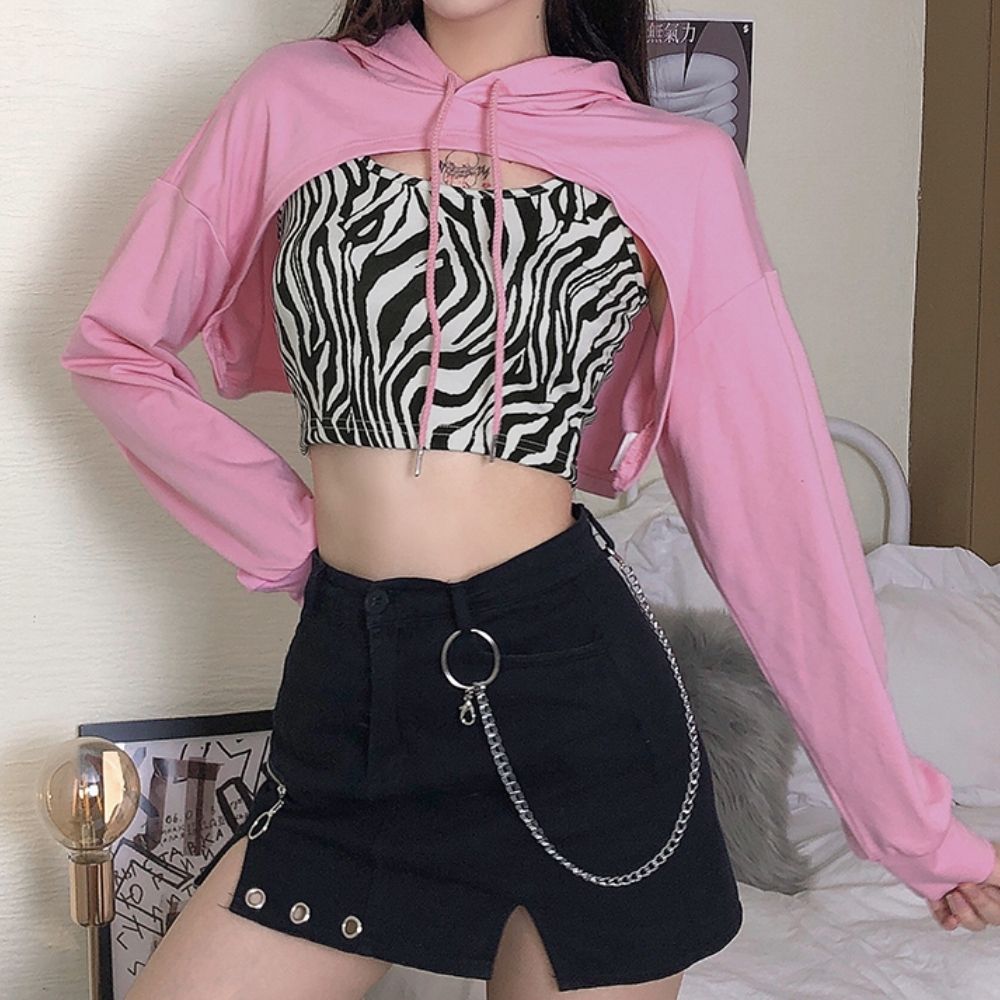 Though this may be a trend that was pretty popular, you can't help but wonder about its functionality. After all, fashion should also serve a purpose. Or are we sounding a little too old-school?
Where's the Heel?
Many women love to don heels as it makes them not only taller but also accentuates their legs for a better overall look. However, most platforms are already difficult enough to walk in, so we cannot imagine having ones that don't have heels.
When you're trying to look a little more dressed up, adding a pair of heels is always a good idea. However, we do think that jumping on this no-heel-heels trend might be pushing yourself a little too far out of the box.
Blending In
Just like with denim, camo on camo is not a great idea if you're trying to establish a good fashion image. Also, anyone who is rocking an entire outfit made in the camouflage print will definitely not blend in.
This look is just pushing the camouflage trend a little too far, and to execute it properly, one needs to pull back a little bit, choosing one or maybe two pieces that have a camouflage vibe.
School Style
Most of us didn't love our high school days, so while we know that there are school uniform-inspired looks out there, we don't really subscribe to them. So, with that being said, you can take a wild guess at how we feel about these school shoes.
Maybe it's the high socks that are making it worse but we just can't seem to appreciate this look because it's bringing us back to those dreaded school days. On an unrelated side note, we love that Burberry coat!
Grab a Hand
There are a lot of interesting designs that are shown on the runways across the globe. But just because something is made doesn't mean it's necessarily ideal for wearing out and about. That is what we think of when we look at this jacket.
Hugs are nice when you receive one in real life, but donning a jacket that looks like somebody is continually hugging you may be pushing the ideas of fashion just a little too far.
Hold It!
We think every one of us can enjoy a humorous graphic design even when it comes to those that are placed on our clothing. That is why these leggings are so funny, however, we're not sure they're meant to be worn out and about.
The placement of these men is just perfect, and we're sure that was the intention of the garment. But like we said above, wearing it out on a day of errands seems to us like you're maybe pushing the joke a little too far.
Lacy Style
Pushing the limit is something that a lot of celebrities do. One of the biggest ways they do this is through their fashion on the red carpets, and sometimes it works. But, unfortunately, it doesn't always. And it's especially shocking when a well-known designer misses the mark.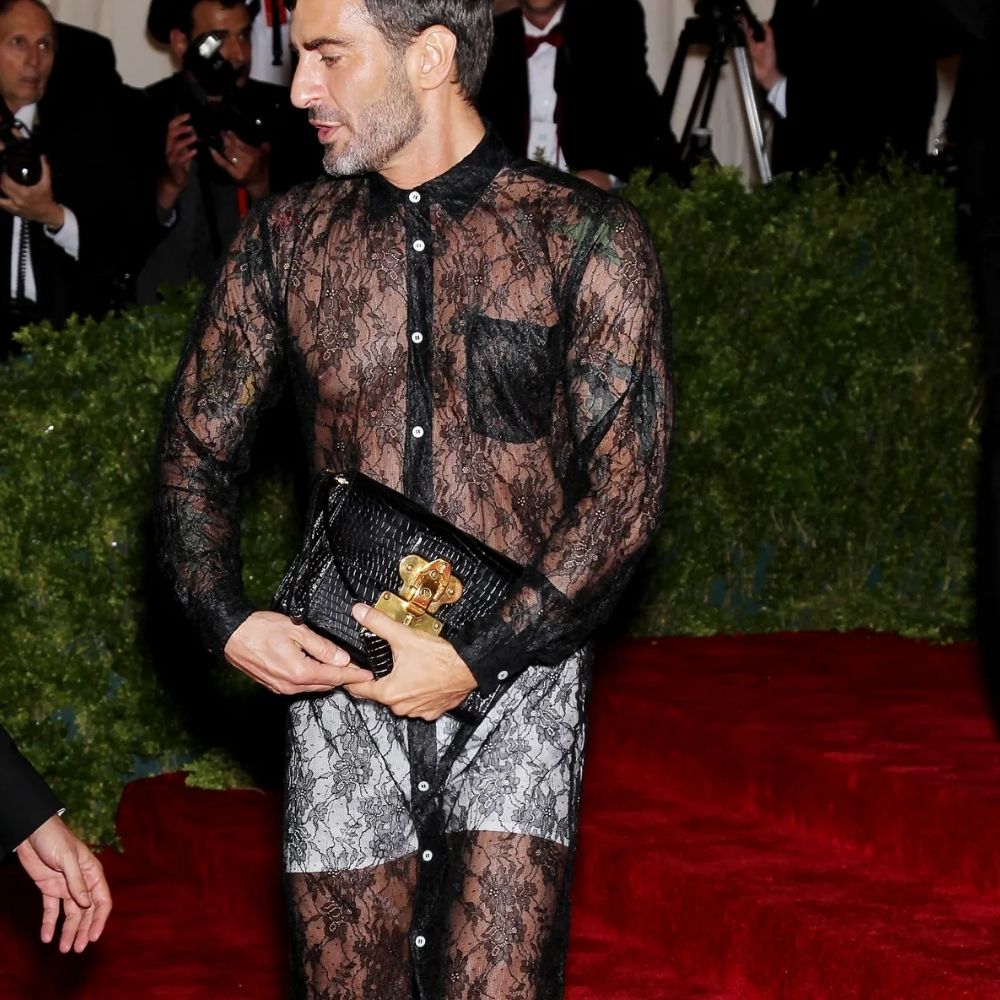 We hope you get our pun because the person donning this lacy jumper is none other than Mr. Marc Jacobs. We're sorry dear Marc but this look is a little too revealing and unflattering for our taste.
A Little Off the Shoulder
Shoulder tops are perpetually in style, especially in the spring and summer months. They allow a little skin to show without showing too much and can lend quite the addition to your look. But we're not sure about this exaggerated version of that concept.
Having a jacket that has the shoulders rips to this extent just seems counterproductive to us. Especially since most jackets are used to keep warm, and without the top parts of the shoulders, there will be no warmth in this jacket.
Fringe Fashion
There is a time and place for fringe as well as a limit to how much of it should be used in an outfit. So, adding fringe to already distressed denim jeans seems a little repetitive and confusing when it comes to style.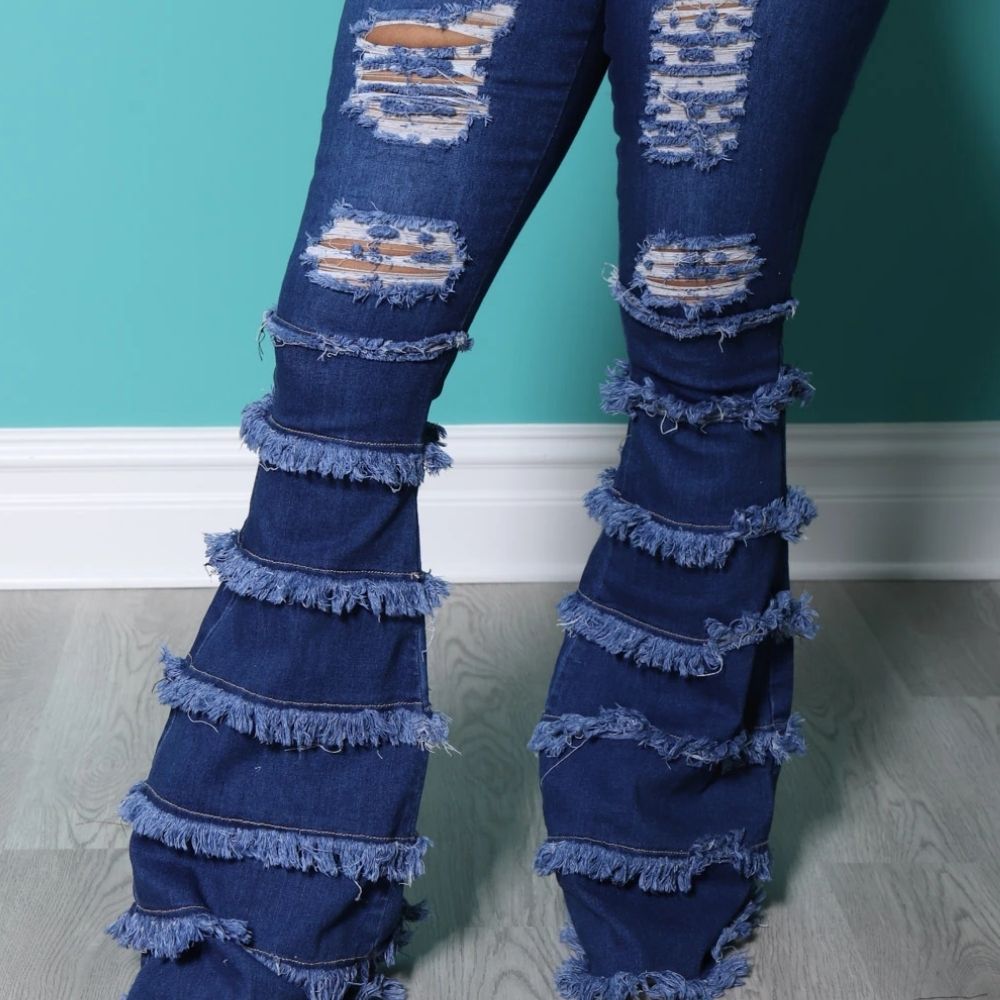 These jeans rock a bell bottom flare, and then presumably, to keep with the '70s vibe, the designer added in fringe ringlets around the calf. We don't know about you, but we feel that maybe they should have stuck to just one fashion trend.
Layering?
Layering is a great trick to create perception when it comes to styling your personal fashion. By using layering, you can also prepare for any type of climate, which is handy and multi-purposeful!
But sometimes, layering can be taken too far and just look frumpy. For instance, this person is rocking pink high heels with denim jeans and a lace tulle skirt over. The end result looks like this person couldn't decide between a pair of jeans or a skirt…
What's Popping?
Some people just like quirky designs. These people tend to dress head to toe in unique patterns and colors. Frequently they also extend their quirkiness to their nail art. Though sometimes this seems even stranger than their ensembles.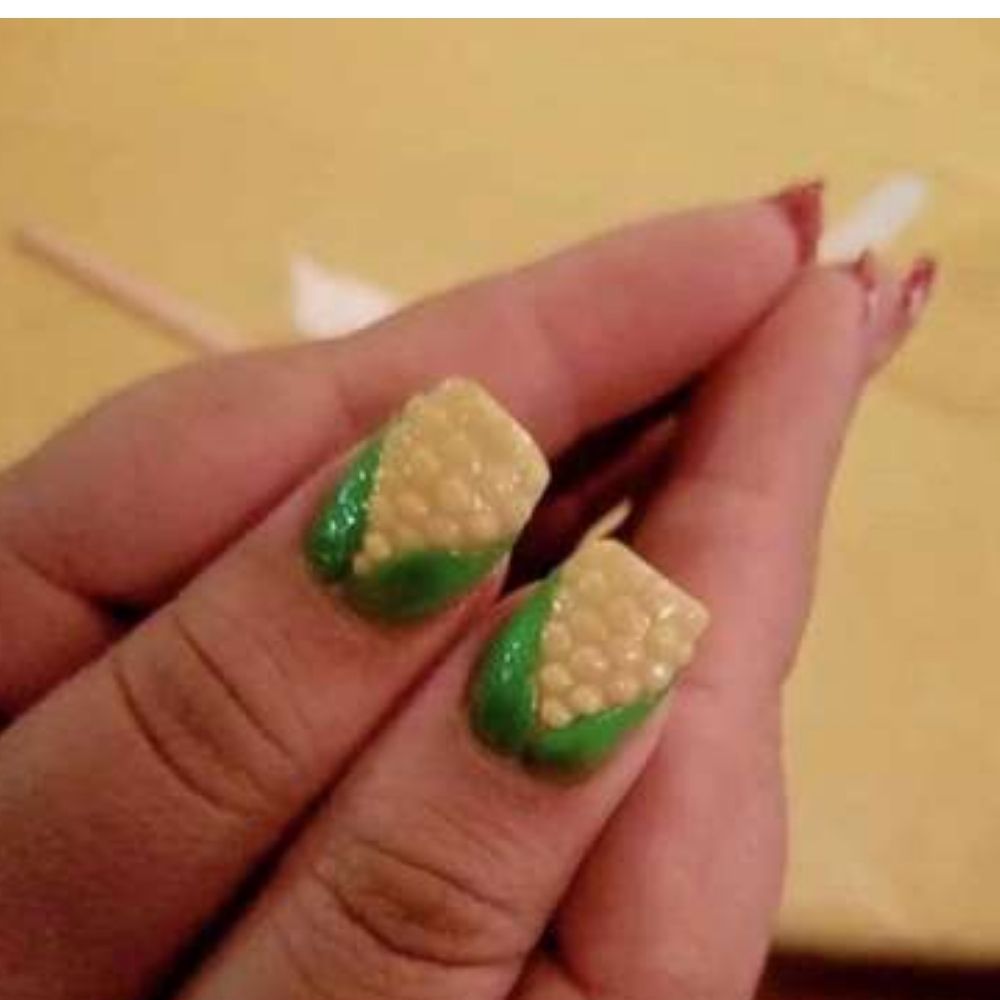 This person must really love corn, otherwise, why would they have spent the time getting their nails done to mimic the cobs of the delicious vegetable? This might be cute for a kid, but it just seems a little out there and unsavory for an adult.
A Hole in the Plan
Having distressed or ripped-up garments is not unheard of. In fact, many people use this as one of their own fashion looks to help develop their own personal style. Typically though, this distressed design is done without a uniform pattern.
That may be why we think this person who is trying to create their own look fell short of making it actually work. The repetitive nature of the holes just doesn't quite scream "trend." If anything, it screams "take me off!"
Free the Hips
A lot of women's pants are created without pockets or with pockets that are too shallow. Of course, this is already a major issue, and so when we saw these pocketless jeans, we were just a little flummoxed.
Why anybody would choose to try to make this look happen, we don't know. One thing is for sure though, this person may have stepped a little too far out of bounds.
Where's the Rest?
When you head to the mall to find a jacket, typically, you're looking for something that will cover you up and keep you warm. Sure there are fashion pieces that are a little bit more Avant-garde, but even still, this seems like a strange design.
The only questions we have are where is the rest of this jacket, and what purpose does this fashion choice have? This just seems a little futile and unsettling to us.
Hair Today
Novelty pieces can sometimes be very fun, but they can also be tragic failures. The last thing a woman wants in a swimsuit is a novelty gag. Even though most people are fully aware of this, somehow, someone decided to make this swimsuit.
This design is definitely taking things one step too far. It might be funny to wear this at home as a gag, but there is no way you would catch us wearing it at the neighborhood pool party. After all, most females don't find being so hairy fashionable.
Going Medieval
Having a wardrobe that uses accents of spikes and metal can be very cool if that's your style. But most of the time, those are just accents and not a whole shirt of chainmail! This top seems a little strange and uncomfortable to us.
Unless you're a heavy metal musician or someone into cosplay, we don't see how this would work when you're out and about running errands. We're gonna have to move this garment from the everyday wear pile to that of dress-up.