As usual, 2022 gave us some memorable red-carpet looks. With so many Met Gala, Oscars, Grammys, Cannes, Emmys, and Venice Film Festival looks, we have picked out a few that left an imprint on us.
Amal Clooney's 1920s Perfection
Amal Clooney is known as one of the best lawyers who not only specializes in human rights but also serves major red-carpet looks. For the Albie Awards, which she co-hosted with her husband George, she set the cameras on fire with a glittery Versace dress.
Lizzo Made Music at the Met Gala
Lizzo is not only known for her songs but also for her bold outfit choices. Amongst her many stunning outfits of the year, Lizzo's most recent Met Gala look was a true gem. She chose to wear a Thom Browne black gown with a hand-embroidered gold and black coat. She accessorized the look with long, black nails and a gold choker necklace by Lorraine West.
Anne Hathaway's Mega Style Week
Anne Hathaway does not seem to be aging at all. At the recent Cannes Film Festival, Anne Hathaway channeled her decades-old character Mia Thermopolis, and the internet went crazy. The floor-length Armani Privé gown with a 107.15-carat cushion-cut sapphire and a one-of-a-kind Bulgari Mediterranean Reverie necklace was a favorite of fashion critics.
Timothée Chalamet and Taylor Russell
Timothée Chalamet is a fashion trendsetter, and he brings his A-game everywhere. But this time he was not alone, Canadian actress Taylor Russell gave him some company. The epic pairing of Timothée Chalamet's backless Haider Ackermann halter neck and Taylor Russell's long-at-the-front, short-at-the-back Balenciaga couture at the Venice Film Festival is worthy of definite praise. It will be worthwhile for you to search for each outfit from their Bones and All promotional tour.
Kim Kardashian's Marilyn Moment at the Met Gala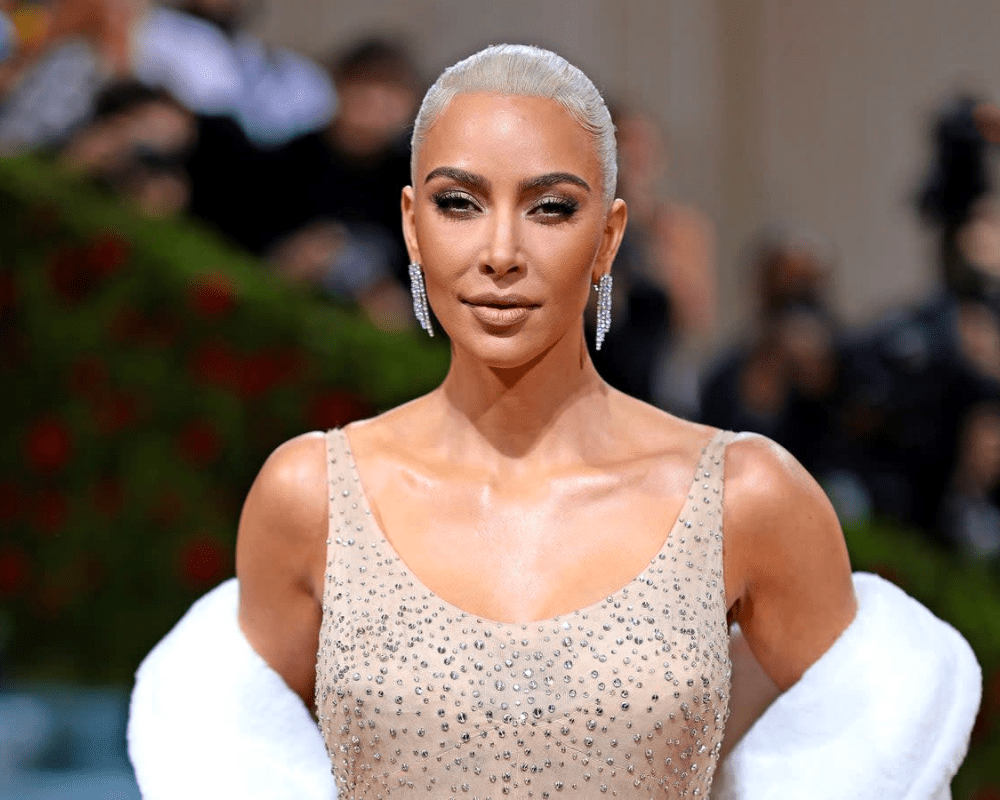 Kim Kardashian's Met Gala look created a lot of chaos on social media and no doubt went down as one of the bigger fashion moments in history. For the look, Kim colored her hair blonde and tried her best to do justice to the dress. It became the most talked about look of the reality TV star.
Julia Fox's Oscar Party Look
Julia Fox surprised everyone with her Vanity Fair Oscar party look. She kept it simple and elegant this time and wore a covered-up black gown, which she paired with a real human hair-made black purse. Her dress was made by Balenciaga and Han Kjobenhavn from the Danish fashion label.
Wearing Dresses Over Jeans Is the Newest Fashion Trend on the Block
Many of us have our favorite dresses for the spring and summer, but what about when things cool down for the last half of the year? You no longer have to pack all of your favorite clothes away. That's right; wearing dresses over jeans is the new fashion trend on the block.
Choose Light Materials
Some people fear they will be too bulky if they wear dresses over jeans. One simple way to avoid this is to choose a lightweight frock and to keep your accessories delicate. Think skinny-fit jeans and a simple clutch.
Change Things From Tights
Rather than thinking of your jeans as an addition, picture them as a substitution. Swapping them for your tights means that you can enjoy your dresses for even longer thanks to the warmer legwear.
Try An Asymmetrical Cut
You don't need to stick to clean lines when wearing dresses over jeans. In fact, wearing an asymmetrical dress can add different layers to your look while playing with bright colors helps you stand out even more.
Opt For Ankle Length
You don't have to show full denim to make your dresses over jeans work. Why not opt for an ankle-length dress and offer up a peek of denim instead? You can still look elegant while keeping warm all at the same time. Perfect.
Wear Things Open
Using a button-up dress can be a great way to add new dimensions to your dress over jeans look. Buttoning up the top of the dress and leaving the bottom to flow open is the perfect two-in-one look that also helps to flatter your hips and natural curves.
Wearing dresses over jeans is the new fashion trend on the block for all kinds of reasons. The best bit? There are plenty of ways to add the style to your existing wardrobe to help give you new outfits throughout the year.