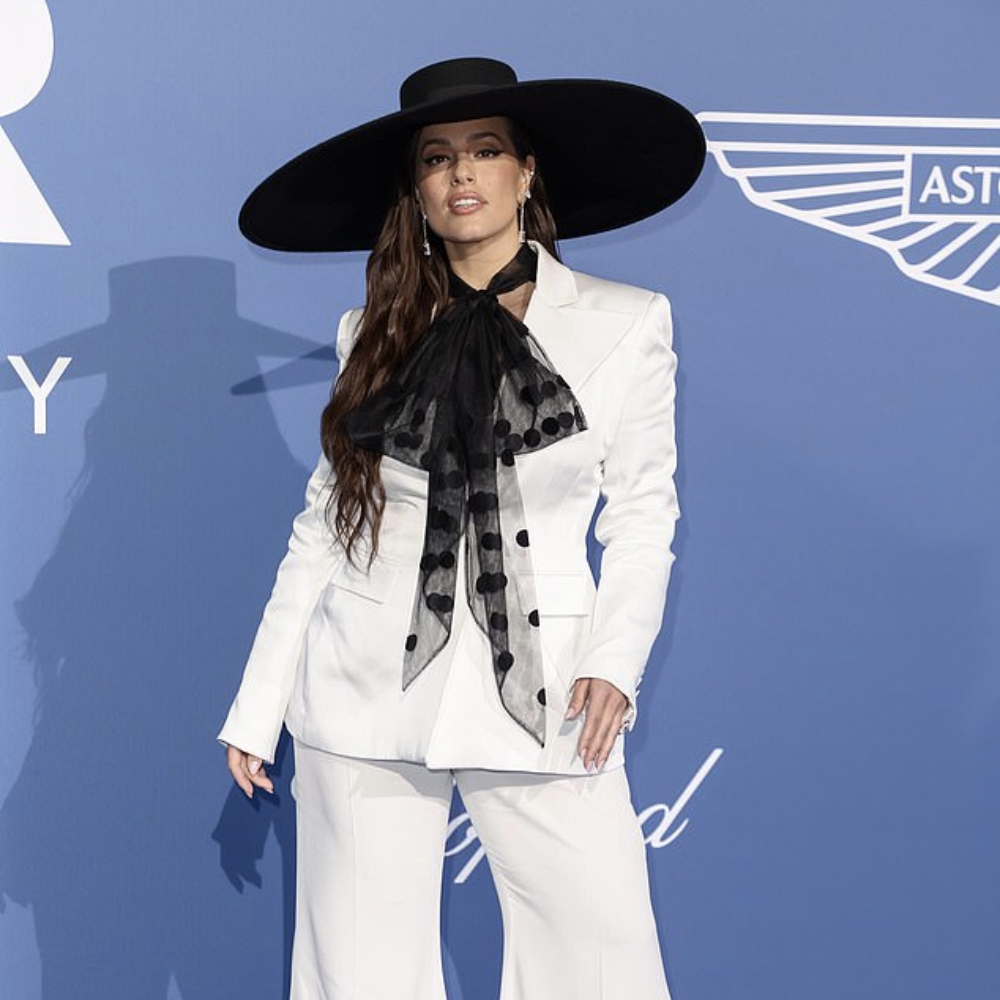 Lights, camera, fashion! As the glamorous city of Cannes sets the stage for one of the most prestigious film festivals in the world, the celebs bring forth their best foot forward, not just on the screen but also on the red carpet. From mesmerizing gowns adorned with intricate details to sleek and stylish tuxedos, here are some of the best looks from the carpet.
Eva Longoria in Tony Ward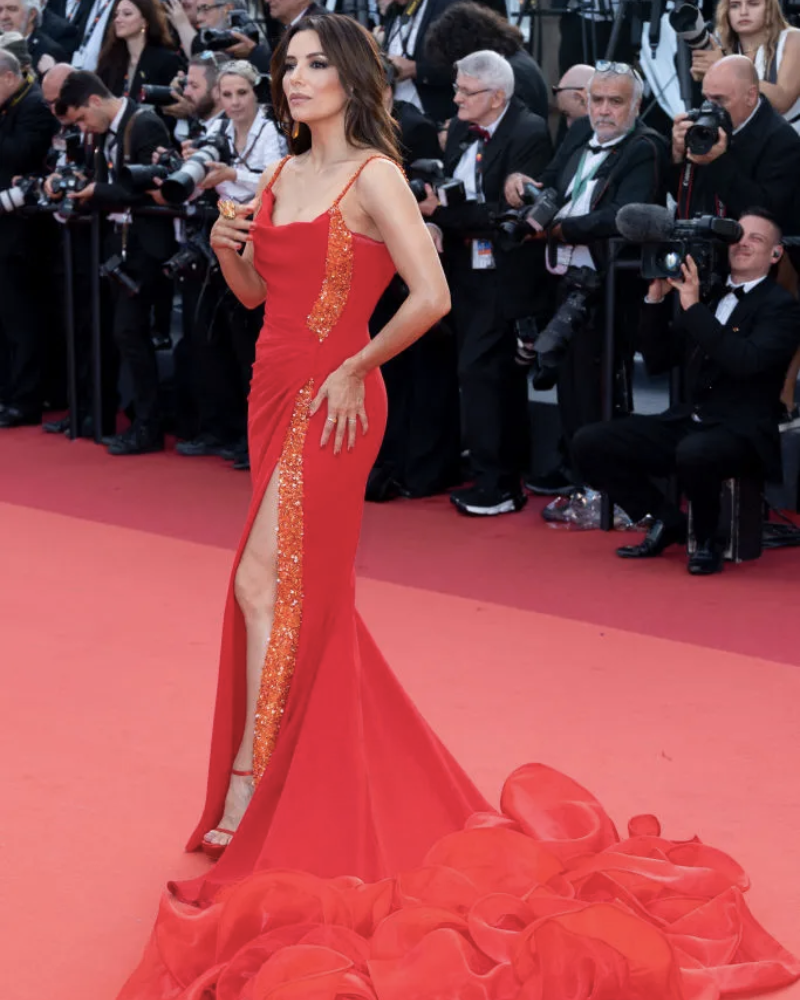 Eva Longoria, like always, stole the spotlight in a mesmerizing creation by Tony Ward. She radiated elegance in her gorgeous red gown. The intricately embellished design on the gown sat on her body perfectly, turning her into a vision of beauty and style.
Charles Melton in Valentino
Charles Melton commanded attention on the red carpet at Cannes 2023 in a dreamy Valentino suit. The suit was a part of this year's Spring collection by the designer. The sequined beige tuxedo was not only eye-catching but one of the more fun outfits on the carpet this year.
Winnie Harlow in Jean Paul Gaultier
Winnie Harlow made it to the red carpet in a showstopper by Jean Paul Gaultier. Her stunning black-and-green gown complimented so well with her hairdo as she posed beautifully in front of the cameras.
Fan Bingbing in Georges Hobeika
Fan Bingbing once again proved her status as a fashion icon, leaving a lasting impression at Cannes this year. Her voluminous Georges Hobieka gown left the crowd speechless. The mesmerizing print and embroidery details on her dress took the breath of many attending the event.
Ashley Graham in Nina Ricci
No one can go wrong with a black-and-white combination. Ashley Graham made an entry on the red carpet this year that made many eyes turn. The pearl white set by Nina Ricci, paired with the fantastic flat black hat and beautiful scarf, definitely was a match made in heaven. All this, mixed together with her confidence, was a show stealer.
Jeremy O. Harris in Willy Chavarria
Jeremy O. Harris is someone who never fails to make a statement. The screenwriter and playwright hit the red carpet in Willy Chavarria's suit, accessorized perfectly with a Schiaparelli bag and a classic black umbrella.
Jourdan Dunn in Elie Saab couture
Think of a modern Disney princess, and then look at Jourdan Dunn's look at Cannes 2023. The fascinating baby blue ball gown with the long train made her look nothing less than a dream. The taffeta wrapped as a belt wrapped neatly around her waist simply accentuated her waistline even more.
Here Are Some of the Coolest Met Gala Accessories
Met Gala 2021 saw some fascinating looks – from Kim Kardashian's faceless blackbody suit to A$AP Rocky's giant colorful plush quilt. These few looks have managed to take everyone by surprise. Even when it comes to accessories, there were some really bold looks flaunted by many celebrities. What was once thought to be an overthrow of the dress code has now turned into omnipresent red carpet accessories. Stars are playing around with the theme and giving everything their own spin. The case in point is Timothee Chalamet's outfit, who paired his Hairder Achermann getup with a pair of sweats from Chuck Taylors. For some reason, all these alternative black tie accessories hit right at home.
Met Gala Accessories 2021
This year's Met Gala further pushed the envelope with many unexpected accessories. Stars showed up on the red carpet flaunting era-inspired outfits. There were stylish ensembles with hidden meaning and subtle nods to pop-culture icons past, but a handful of handbags, shoes, hats, and more stole the show entirely.
The Met Gala theme this year, 'In America: A Lexicon of Fashion,' witnessed many unique accessories. What came as a welcome surprise was the fact that the most fabulous accessories came from up-and-coming brands.
Some Unique Accessories That Stole the Show
Maisie Williams and Dev Hynes, and more opted for emerging accessory designers. Hynes paired his red striped brown suit with a lunch bag look-alike tote from the Italian twin sisters led brand Medea. Williams was seen donning a pair of funky slingback from Nodaleto, a footwear label that debuted at Paris Fashion Week in the fall of 2019.
Frank Ocean and Justin Bieber flaunted accessories from their own newly rolled out labels. While Frank Ocean donned a necklace from Homer and a robot-like baby doll, Bieber showcased a bag from Drew. Hunter Schafer took the carpet by surprise when she arrived with a spider on her face. She also wore foggy contact lenses to blur out her eyes.