For decades, people have looked up to their favorite celebrities to understand what's new in the fashion industry and what is done and dusted on the red carpet. One such fashion role model has been Michelle Yeoh. Over the years, she has left people in awe with her stunning red carpet looks. She has never failed to deliver something new, or something out of the box, and this time was no different.
A Look to Remember
During the Critics' Circle Awards held in London last week, where many celebrities went all out, Yeoh decided to go ahead with a subtle, classic look. Unlike Florence Pugh, who set the internet on fire with her peplum dress and matching hat, straight out of designer Robert Wun's inaugural couture collection, Yeoh's stylist, Jordan Johnson Chung, took a different approach. She was seen in a voluminous tulle trench coat that was picked right out of the spring-summer collection 2023 by Alexander McQueen.
It's All About the Details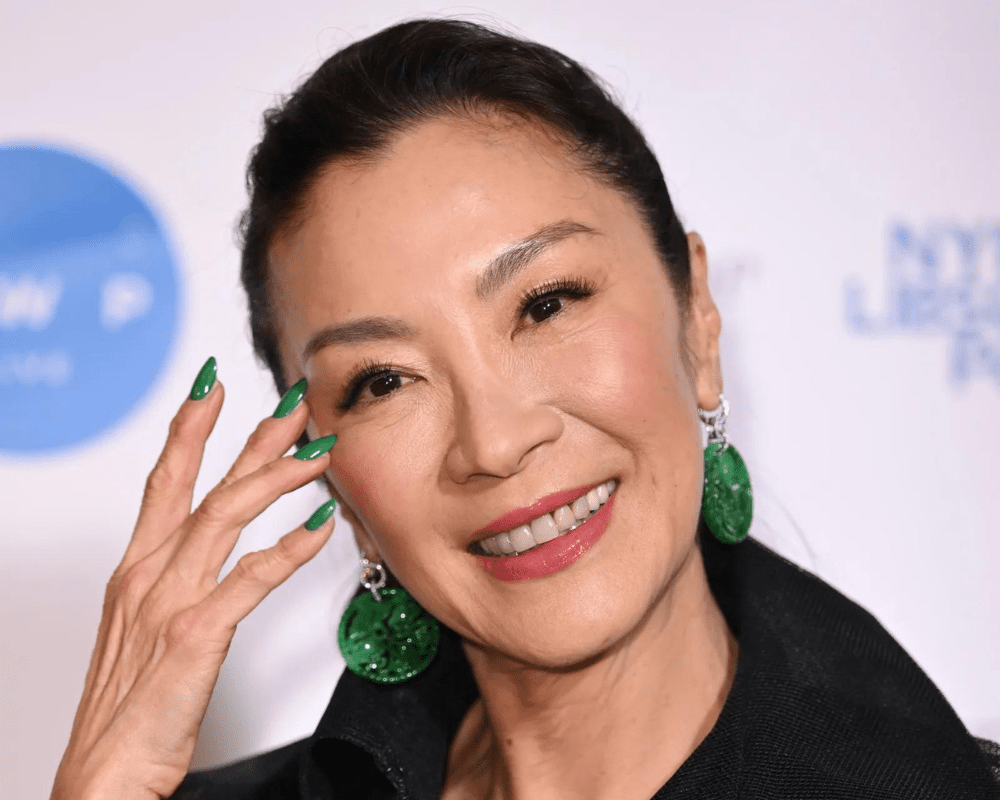 Even though Yeoh went ahead with a classic trench coat look, she made sure she left her mark before she walked off the red carpet. The sleeves of her coat were dramatic and made her entire look powerful. She also added platform boots to give the finishing touches to her look. To make sure that she included a pop of color, Yeoh added a bright, emerald green manicure which turned out to be a hit. She paired her nails with the same colored earrings, which completed her overall look.
Fans Loved It
No one really thought that someone could hit the red carpet in such a simple look and still make fans go crazy. The actress has been sweeping the laurels this awards season for her role in Everything Everywhere All at Once. Now, the only award left to conquer is the much-awaited Oscar. Let's see how far Yeoh's multiverse madness has gone!
The Hidden Meanings Behind the Royal Wardrobe No One Knew About
Royals leave nothing to chance, and that extends to their wardrobe. Everything is strategically picked out so it sends the right message or provides a certain opportunity to communicate non-verbally. It has always been this way, and here are some meanings behind the royal family wardrobe you may not know.
Queen Elizabeth & Her Purses
The most logical of questions one would ask is, "What's a Queen to do with a purse?" After all, she has people carrying everything she might need. Well, it turns out, it's a strategic move.
If, for example, the Queen is to move her purse from her left to her right arm during a conversation with someone, it's a signal to her staff to cut off that conversation. If she puts her handbag on the table during an event, this means the Queen wants to end it within the next couple of minutes.
Baby Archie's Royal Family Shawl
To no surprise, all royal babies get a royally-approved shawl, and Archie, the son of Meghan and Prince Harry, was no exception.
Queen Elizabeth's Bright-Colored Wardrobe
You never would have guessed the reason Queen Elizabeth is often seen in neon, bright-colored outfits. Since most places she attends are packed with people, and there are just as many trying to catch a glimpse of her, she wears pinks, yellows, and other neons, so she stands out, and her subjects are able to see her. Sweet, isn't it?
Princess Diana's Revenge Dress
Many remember the day Charles went on television to admit his infidelity, – and more specifically, the dress Princess Diana wore on the same day. It would seem she wanted to "punish" him with her stunning looks.
Kate's Blue Polka-Dot Dress
You can say, many of the hidden meanings have sweet messages, but this one is probably the sweetest. The blue polka-dot dress that Kate wore when she and Prince William introduced baby George to the public was very similar to the dress Princess Diana wore 30 years earlier when she first showed baby William to the world.