Hailey Bieber never fails to impress her fans with her looks. The model carries herself in real life like she's still on the runway. From her toned-down casual looks to her red-carpet stunners, Mrs. Bieber has proven time and again that the camera loves her, no matter the occasion. So it's no surprise that her outfit from her latest Instagram post was absolute fashion goals for many many girls. More so because it looked like it belonged to a modern version of Bridgerton.
The Dress
Hailey Bieber's latest look, as captioned by the fashion icon herself, is her avocado moment. The dress is a stunning corset dress in green, which the model has paired with statement earrings and a messy hair updo. The trailblazing dress looks like a modern take on the Bridgerton style, as it's a little risqué for the era of ballgowns and long tails. The dress also has exposed boning that went past her torso onto the sides, amping up the hotness meter of the already sultry outfit. Along with a homage to the corset style, Hailey Bieber also rocked her signature glazed donut skin look.
The Signature Look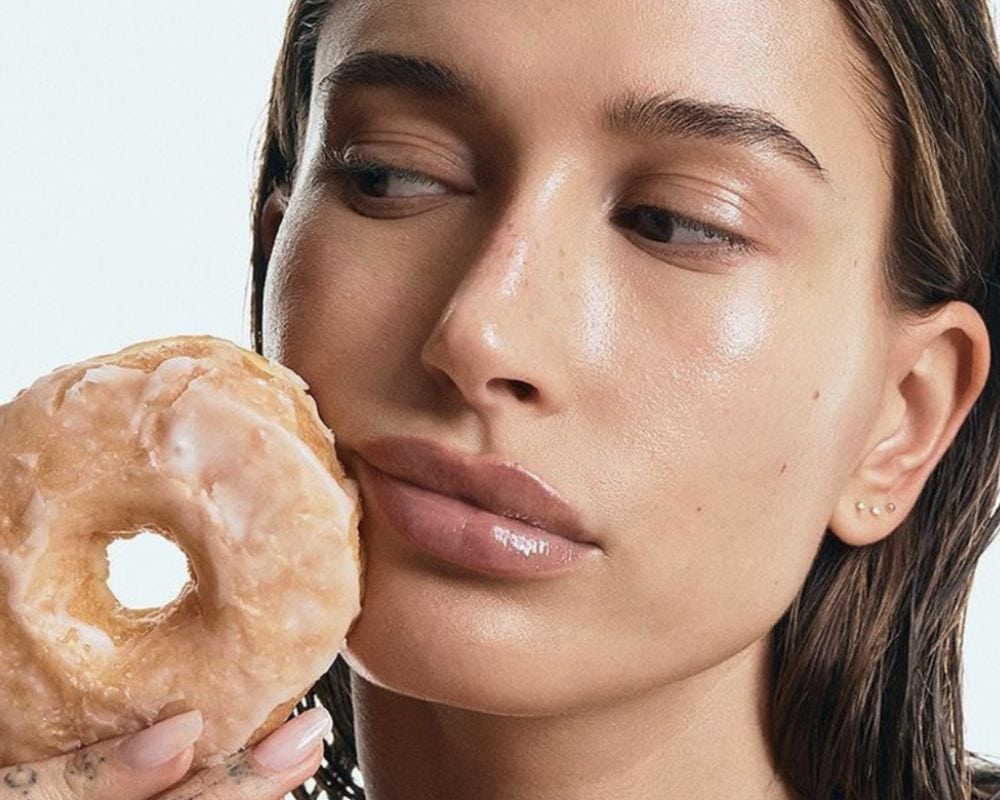 The glazed donut skin look is a signature look for Hailey Bieber. According to makeup artist Jemie Greenberg, the texture hasn't been all that popular in the past decade, but is coming back, all thanks to the youth! To get the look, Greenberg recommends using a balm or face oil to prep your skin. For those looking to dial up the shine, even more, she recommends mixing oil into your foundation or pressing a minute amount of oil into your skin post makeup. The makeup artist lastly suggests targeting the high spots of the face and ensuring that all the oil doesn't make your face look wet. A fine balance between too much and too little is extremely important to achieve Hailey Bieber-level perfection.