There's no denying that our world is filled with brilliantly talented female athletes who have paved the way for women alike. And while we commend these champions for dominating in their chosen sport, we can't help but also notice their radiant beauty. Had these ladies not entered the world of athletics, there's no doubt that they would have easily been just as successful as models. Keep scrolling to read about these iconic powerhouses…
Laila Ali
Daughter of legendary boxer Muhammad Ali, Laila is a former professional boxer who competed from 1999 to 2007 before retiring as undefeated. Since she stepped out of the ring, Laila has gotten married and done various amounts of television work including her appearance on George Lopez and as a participant on Dancing With the Stars.
Then again, are you really that surprised? Not only does she have an undeniable presence but she's also downright beautiful. The powerhouse has also appeared in numerous magazines such as Sports Illustrated, People, Vogue, and Cosmopolitan among many more.
Blair O'Neal
Raised in Arizona, the ever-so stunning Blair O'Neal has been playing golf since she was just 11 years old. By the time she turned 13, Blair began playing for the American Junior Golf Association and her career only grew from there. After four years of collegiate-level golf at Arizona State University, O'Neal began playing professionally all whilst establishing a modeling career.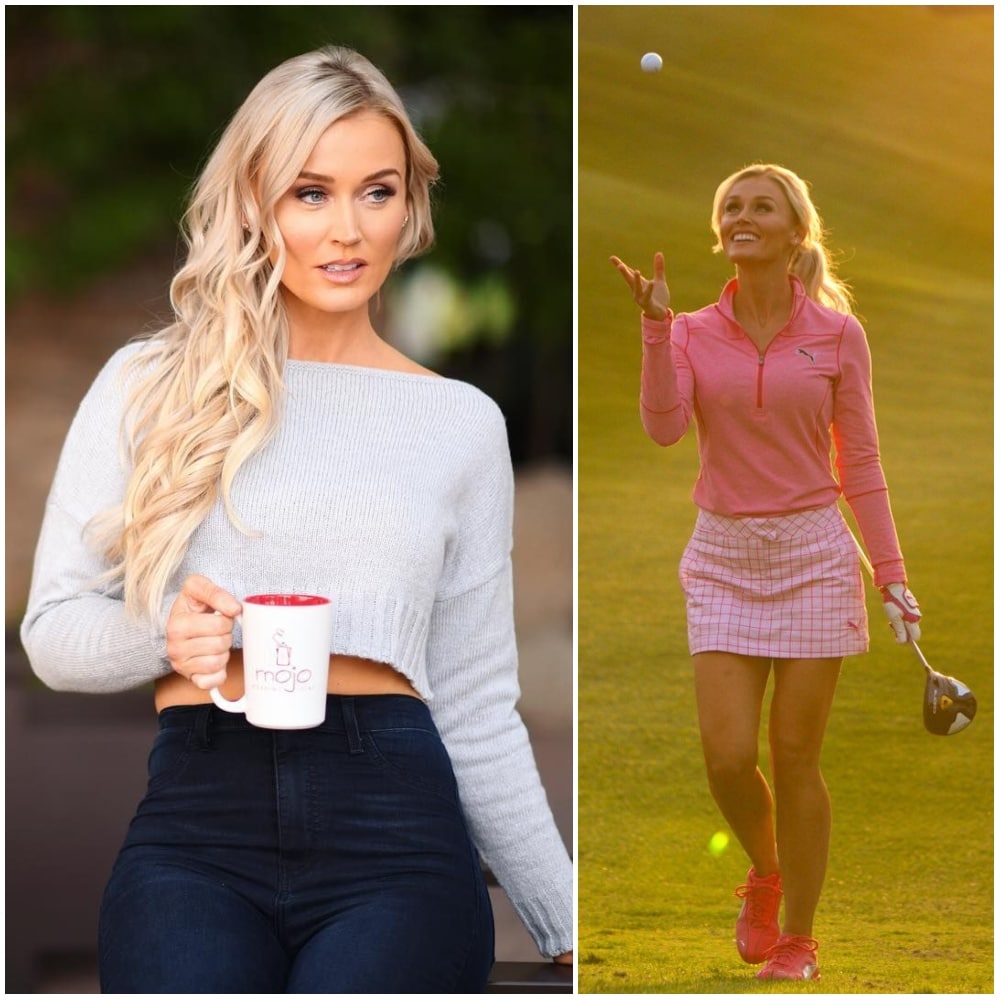 After all, have you seen her?! Her smile could seriously light up a room! In any event, the blonde bombshell has been quite busy throughout the years. Today, though, she has her hands full taking care of her newborn baby with husband Jeff Keiser.
Natalie Coughlin
A California native, Natalie Coughlin is a competitive swimmer and twelve-time Olympic medalist. With these kinds of achievements under her belt, it's no surprise that Coughlin has earned the World Swimmer of the Year Award once as well as American Swimmer of the Year Award three times.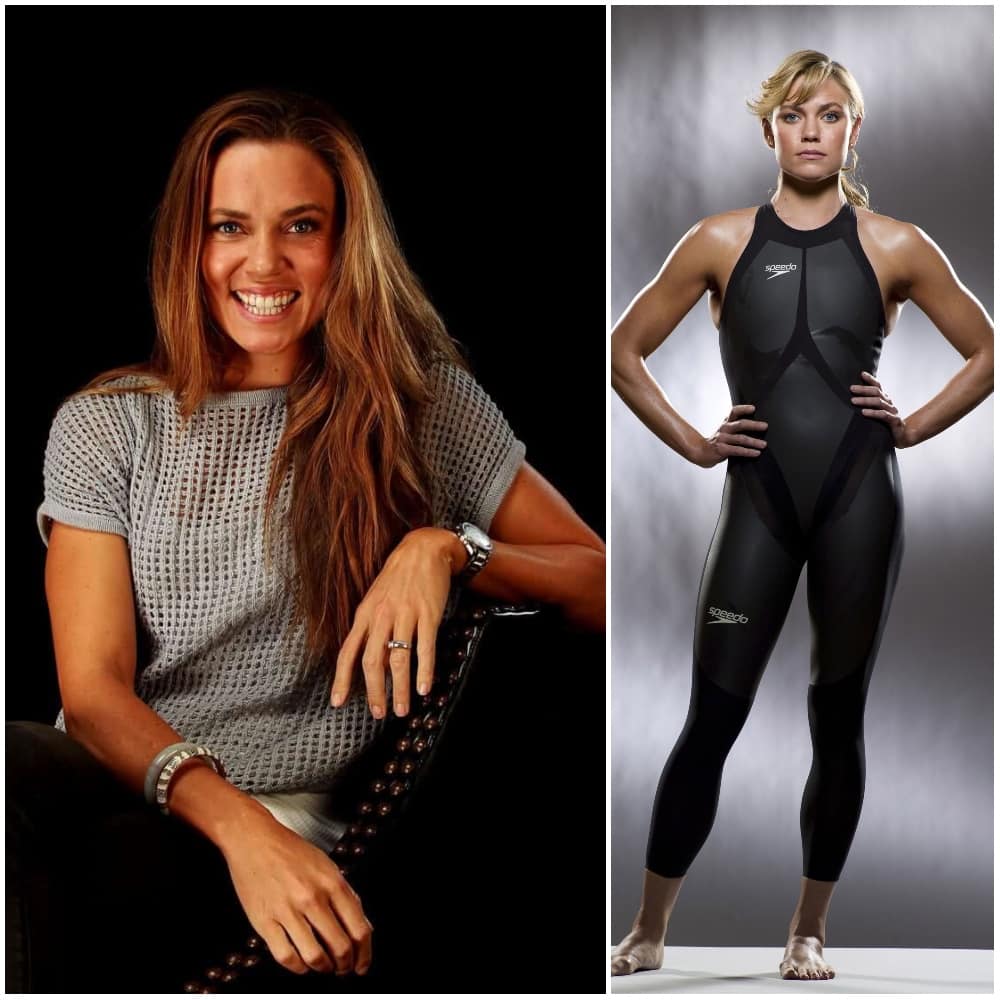 Since her last big meet in 2016, Coughlin has kept busy with other ventures. Aside from becoming a spokeswoman for C20 Coconut Water and appearing on television, Coughlin has written a book and modeled for Sports Illustrated Swimsuit Issue, which doesn't come as much of a shock considering her impressive talent and radiant beauty.
Courtney Force
The youngest daughter of 16-time NHRA World Funny Car Champion John Force, Courtney Force isn't your ordinary 32-year-old. After following in her father's footsteps and becoming a drag racer, the blonde-haired beauty worked hard to become a household name.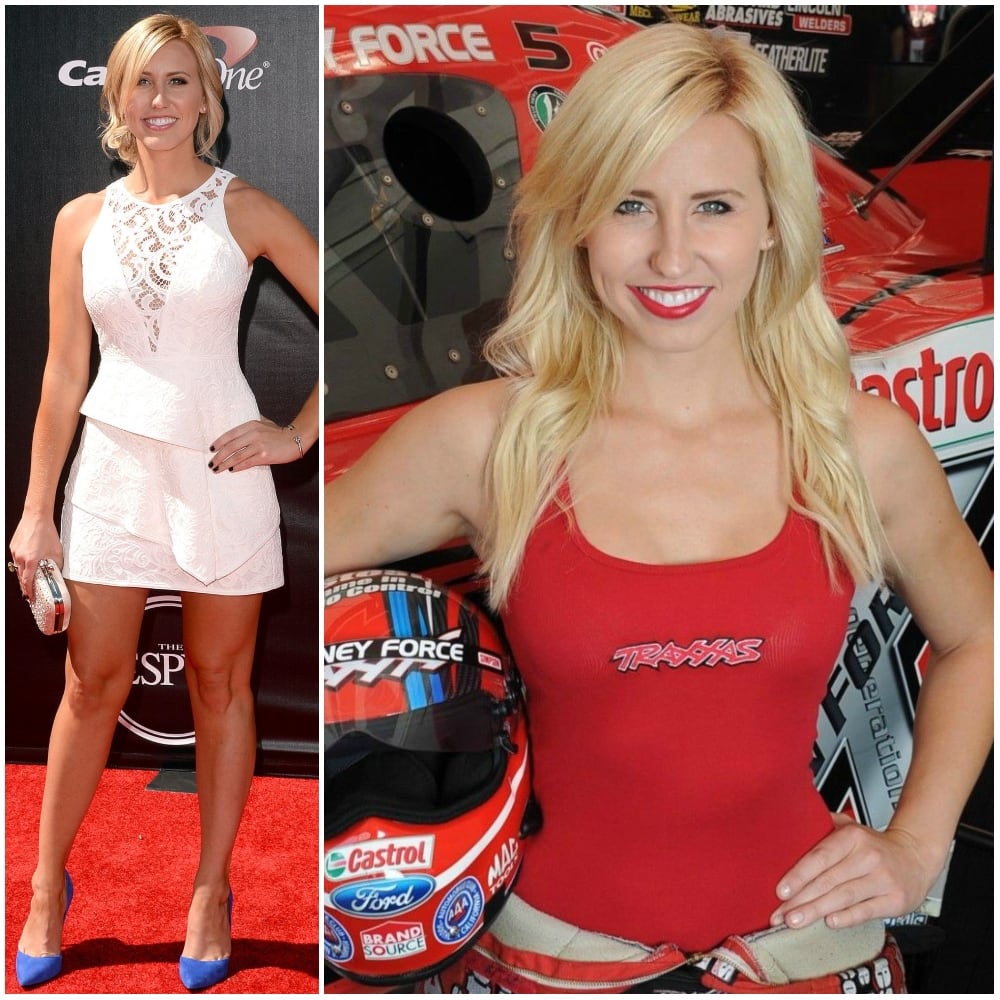 During her career, Force also did television work including a feature with her family on A&E's reality show Driving Force. In 2015, she married fellow racecar driver Graham Rahal and five years later, the couple announced that they're expecting their first child in November 2020. So, although Force retired from her sport in 2019, there's no doubt that she'll be keeping busy.
Daniela Hantuchová
Daniela Hantuchová is a retired tennis player from Slovakia. After turning professional, Daniela made her breakthrough in 2002 when she won her first WTA tournament — and that was the first of many accomplishments to come during her 18-year career.
While Daniela was making a name for herself as a world-famous tennis star, she also modeled for magazines including Sports Illustrated Swimsuit Edition and ESPN: The Magazine's "The Body Issue." It was then that Daniela was also noticed for her undeniably good looks. Although she's widely considered to be a symbol of beauty, Daniela has never really considered herself as such, saying that modeling is "just fun to do from time to time."
Kim Glass
Here we have Kim Glass — an indoor volleyball star who joined the U.S. national team in May of 2007. The following year, Glass made her first Olympic appearance at the 2008 Beijing Olympics, helping Team USA to a silver medal.
Aside from becoming a champion in her respective sport, Glass has also dabbled in modeling, which makes sense considering how stunning this woman is. Are we right?! Aside from appearing in the Sports Illustrated Swimsuit Issue in 2011, Kim had also auditioned for Tyra Banks' America's Next Top Model five different times while she was in college.
Alana Blanchard
Hailing all the way from paradise, also known as Hawaii, Alana Blanchard is an accomplished professional surfer who has taken part in the ASP (Association of Surfing Professionals) World Tour. Aside from riding waves, Blanchard designs Rip Curl swimwear — particularly a line of wetsuits specifically made for surfing.
With her naturally beachy hair and flawless facial features, it doesn't come as a shock that Blanchard does modeling work in addition to her surfing career. She also keeps busy raising her son with fiancé and Australian pro-surfer Jack Freestone.
Silje Norendal
A Norwegian professional snowboarder, Silje Norendal competes in slopestyle. Now 26 years old, there's no denying that Norendal has accomplished quite a lot throughout her career thus far. Not only has she won gold during the Winter X Games Europe in Tignes in 2013, but Norendal also finished in fourth place at the 2018 Winter Olympics in Korea.
Aside from her indisputable talent, Norendal has also received attention for her breathtaking looks and radiant smile, modeling for various brands and magazines.
Alica Schmidt
Alica Schmidt may only be 21 years old but there's no denying that the German sprinter and hurdler has already made a name for herself, for both her talent and looks.
Not only has she represented the United States at the 2008 Summer Olympics and 2012 London Olympics but she also competed at the World Championships in Athletics on three different occasions — 2005, 2007, and 2011. When she isn't on the track, Schmidt models, which isn't a shocker as she's considered one of the world's most beautiful athletes.
Ana Ivanović
Ana Ivanović is yet another star who has dominated in the world of tennis. Originally from Serbia, Ana began competing professionally in 2003 before retiring in 2016. During her career, Ana has won several singles titles and was even ranked No. 1 in the world in 2008.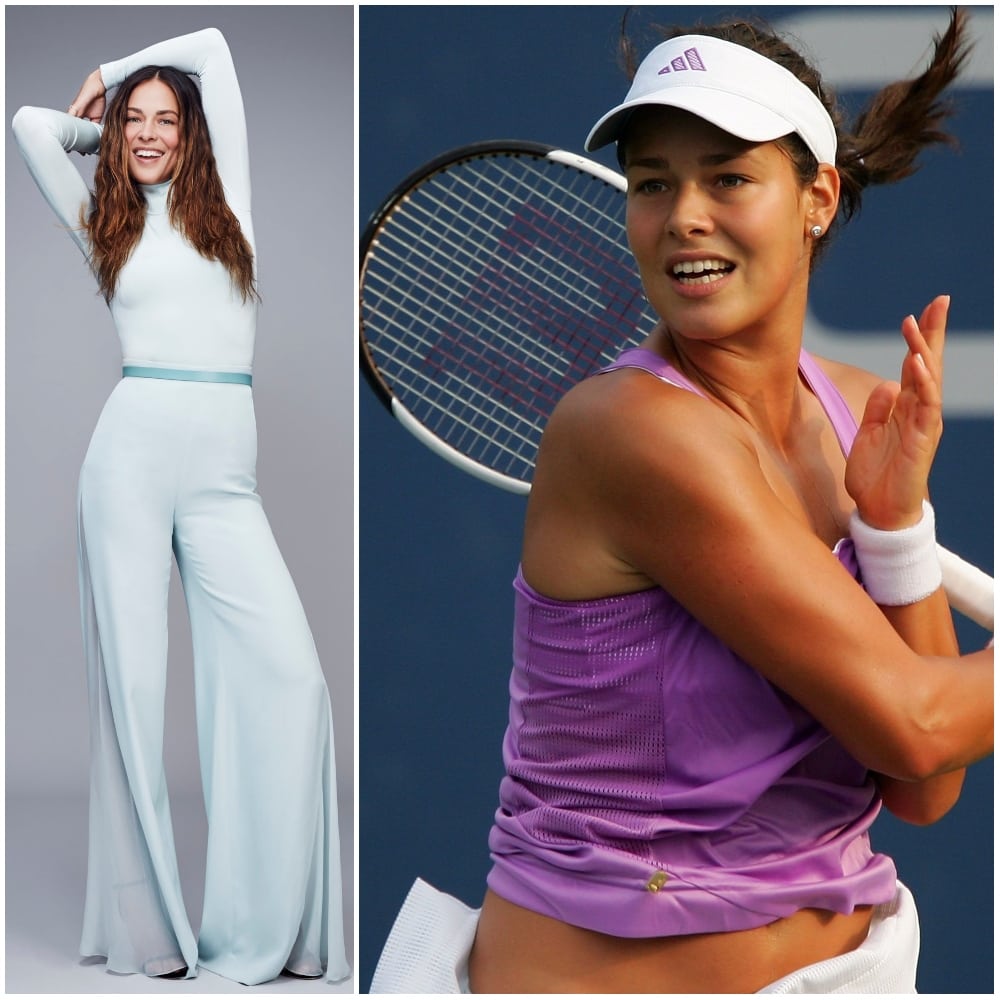 Despite her retirement, Ana hasn't slowed down. Aside from raising her two sons with husband Bastian Schweinsteiger, Ana has modeled for multiple magazines including Harper's Bazaar, Bella, and Vanity Fair (Spain) among many others.
Katarina Witt
Katarina Witt may have retired from figure skating in the late '80s but that doesn't mean her name has been forgotten, especially due to the fact that the German native has worked in film and television since.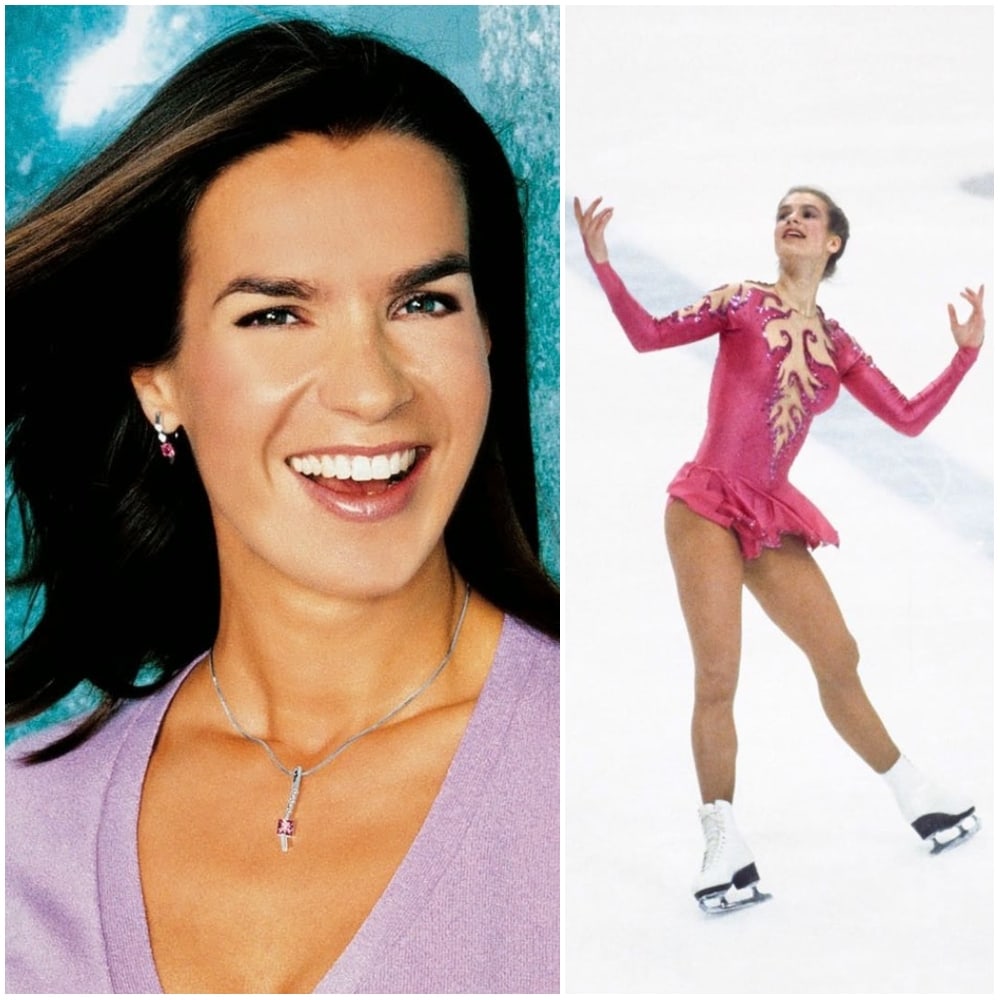 In any event, Witt rose to stardom after winning two Olympic gold medals for East Germany — the first at the 1984 Sarajevo Olympics and the second at the 1988 Calgary Olympics. She also happens to be a four-time World Champion and two-time World silver medalist. With her unstoppable talent and radiant beauty, it's no surprise that Witt was East Germany's poster athlete.
Lindsey Vonn
Now 35 years old, Lindsey Vonn is an American former World Cup alpine ski racer for the U.S. Ski Team. After beginning to ski at the young age of two, Vonn went on to have an extremely successful career, winning multiple championships and Olympic gold medals.
Although Vonn retired in 2019, there's no doubt that she'll always be remembered for her insane talent and striking beauty. Throughout the years, Vonn has modeled for various magazines including the 2010 and 2016 Sports Illustrated Swimsuit Edition, as well as Maxim.
Soo Yeon Lee
Believe it or not, people, but table tennis — a.k.a. ping-pong — is a professional sport. Meet Soo Yeon Lee, a South Korean former player who shocked the world with her technique and drive before retiring. Lee began playing table tennis at a very young age and was even extensively trained in the sport by an Olympic gold medalist.
Since she stepped away from her racket, Lee has gone on to become a coach, actress, and professional model. In fact, she has been featured in advertisement campaigns for a number of prominent brands including Nike, Adidas, K-Swiss, Red Bull, and Target.
Gabrielle Reece
Gabrielle Reece, now 50 years old, has not only made a name for herself as a professional volleyball player but also as a sports announcer, fashion model, and actress. After playing collegiate-level volleyball for Florida State University — on scholarship — Reece moved to New York City to pursue a parallel career as a sports fashion model whilst continuing in her pro-volleyball career.
Then again, we can't say that this surprises us so much as she looks like a natural in front of the camera not to mention her insanely gorgeous appearance.
Danica Patrick
Known as the most successful woman in the history of American open-wheel racing, Danica Patrick is an absolute machine. Now 38 years old, the former professional racecar driver dominated in her sport before retiring in 2018. In fact, her victory in the 2008 Indy Japan 300 is the only win by a woman in an IndyCar Series race.
A globally recognized athlete, Patrick has become a pop culture icon throughout the years due to her talent and looks. Not only has she done film and television work but she's also been a cover model for magazines such as FHM, Sports Illustrated, TV Guide, and ESPN: The Magazine.
Kerri Walsh
Yet another powerhouse is Kerri Walsh, a professional beach volleyball player. Throughout her career, Kerri has impressed fans by becoming a three-time Olympic gold medalist as well as a one-time Olympic bronze medalist. She was even five weeks pregnant during the 2012 London Olympics where she won gold — an impressive feat, to say the least.
Considering how easy she is on the eyes, it's no surprise that Kerri has also gone on to do television and modeling work, appearing in the ESPN: The Magazine "Body Issue," with images taken both before and after giving birth to her third child.
Jennie Finch
Born and raised in sunny California, Jennie Finch is a former professional softball player. During her career, not only did she become a collegiate All-American but also a medal-winning Olympian and two-time pro-All-Star.
With this being said, there's no denying that this blue-eyed beauty was an unstoppable force in her respective sport, so much so that Time magazine described her as the most famous softball player in history. Although Finch retired from the sport in 2010 to focus on her family, she began working at ESPN as a color commentator for National Pro Fastpitch and college softball games.
Anna Kournikova
Named one of 50 Most Beautiful People by People magazine, Anna Kournikova is a Russian former professional tennis player who has won multiple Grand Slam titles and WTA Championships. Although her career was cut short due to serious back and spinal problems, Kournikova is very much still a household name.
Aside from the fact that she does quite a lot of television and modeling work, Kournikova is also known for her relationship with singer-songwriter Enrique Iglesias, from whom she has three children.
Amanda Beard
Ashley Beard first rose to fame as a professional swimmer and seven-time Olympic medalist. Her success has unsurprisingly earned her the American Swimmer of the Year Award twice. After a brief hiatus, Beard came out of retirement in 2010 and placed second in the 200-meter breaststroke at the National Championships that year.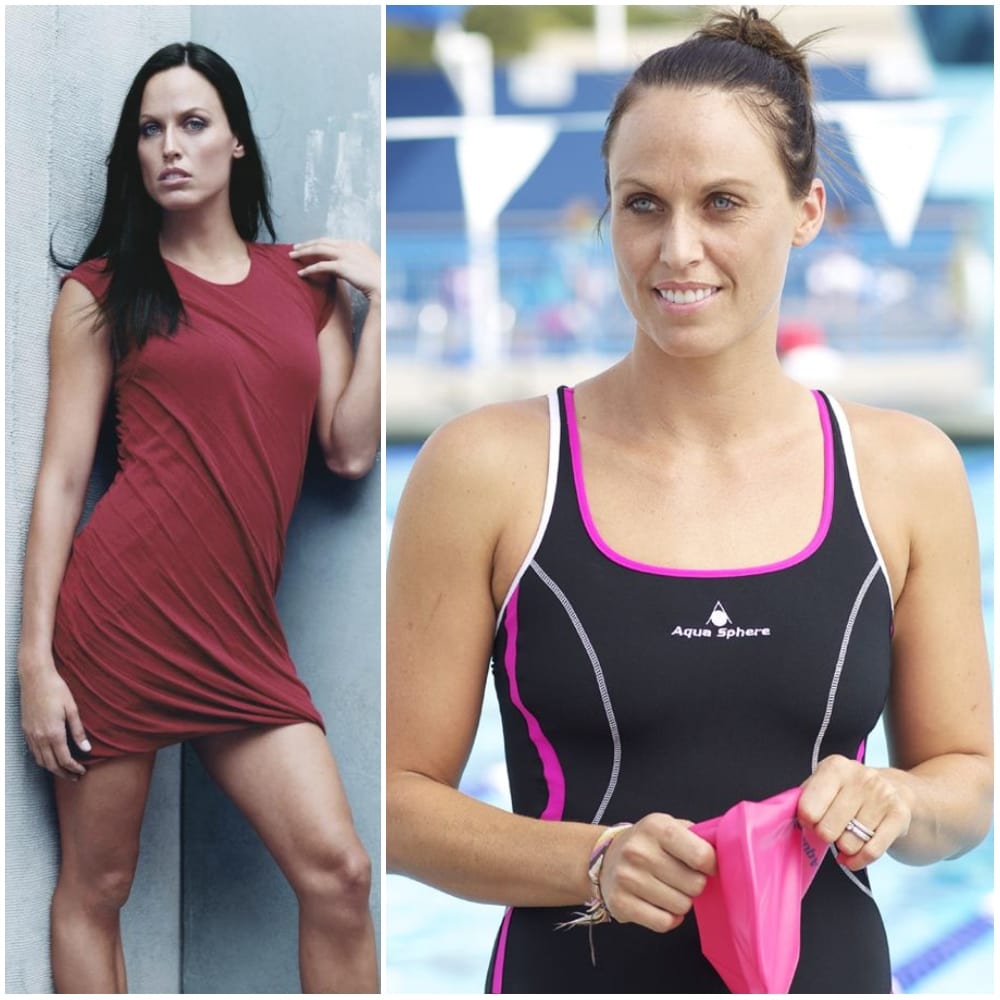 Apart from being an extremely gifted swimmer, Beard has also been known to do modeling work including walking fashion shows. But then again, do you guys really find it at all surprising considering her incredible bone structure and mesmerizingly blue eyes?
Trish Stratus
Born Patricia Anne Stratigeas, Trish Stratus is a fitness master, fitness model, professional wrestler, actress, and television personality. Throughout her childhood, Trish took an interest in wrestling but it wasn't until after pursuing a career in modeling that she was noticed by the World Wrestling Federation (WWF).
Then, in November 1999, the Canadian superstar signed to a multi-year contract with the company. Aside from professional wrestling, though, Stratus has also appeared on a number of magazine covers and been involved in charity work.
Maria Sharapova
Are you guys also starting to realize just how many beautiful tennis players there are in the world? Well, here's another one for you — Maria Sharapova. A Russian native, Maria had an extremely fruitful career before retiring in February 2020, winning a medal at the 2012 Summer Olympics in London.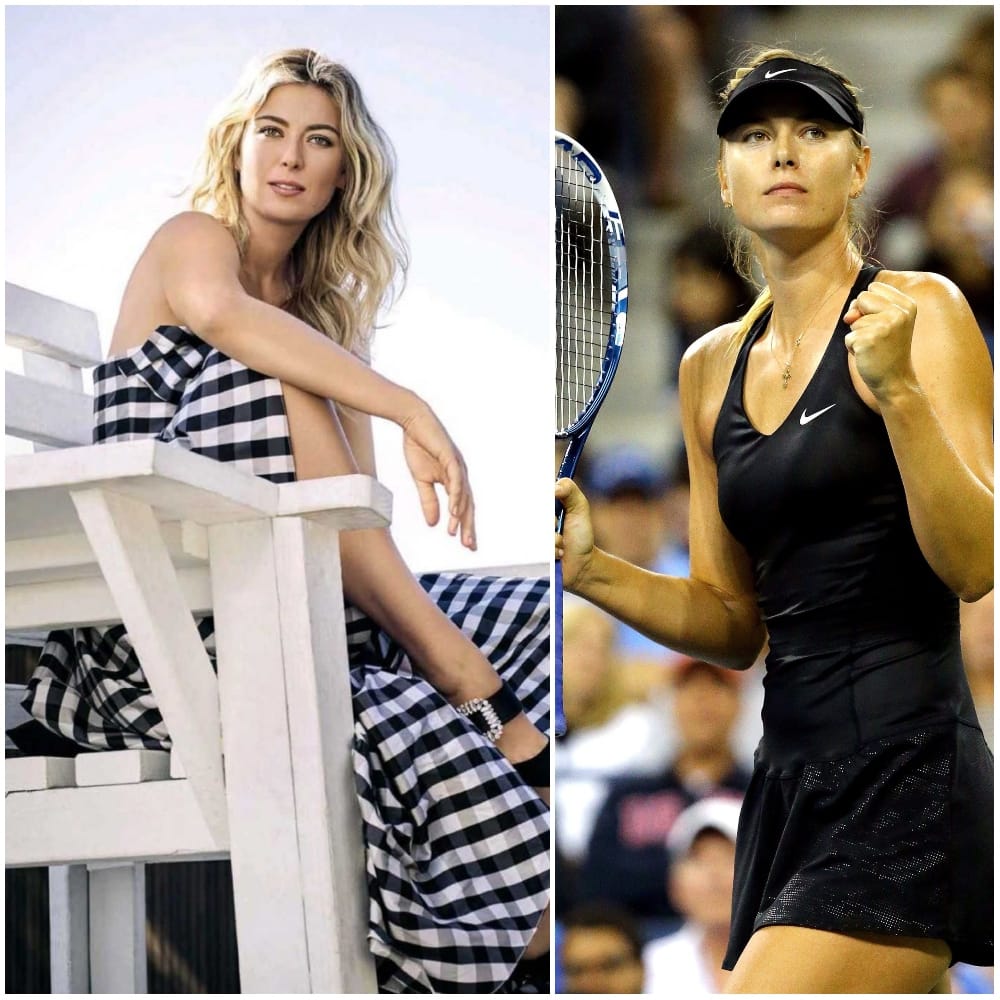 Aside from making a name for herself in athletics, Maria has been known for her work with multiple magazines including a feature in the Sports Illustrated Swimsuit Issue. She has also appeared in several advertisements for brands such as Nike and been the face of several fashion houses.
Ronda Rousey
Often called by her nickname "Rowdy," Ronda Rousey is an American professional wrestler and former mixed martial artist who won Olympic medals in judo at the 2008 Summer Olympics. It wasn't until 2018 that Rousey began a career in professional wrestling, signing a contract with WWE.
Aside from whooping butt in the ring, Rousey has also enjoyed success as both an actress, author, and model. In all honesty, though, how could she not? Not only is she an absolute beauty but she's also incredibly inspiring.
Serena Williams
Let's be real — Serena Williams stole our hearts the minute she turned professional in 1995. While we could sit here the whole day telling you guys about all that Serena has accomplished, we're pretty sure you already know. In any event, Serena is a force to be reckoned with and shows no signs of slowing down anytime soon.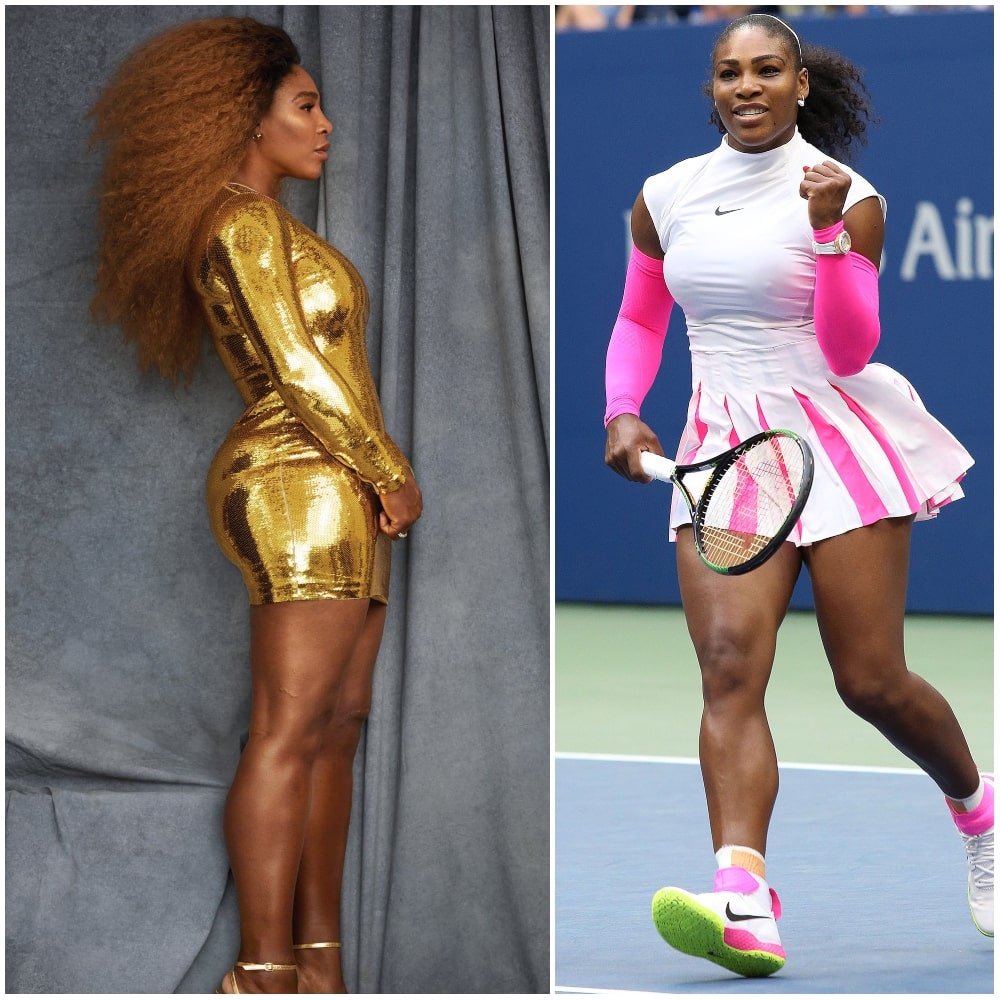 Aside from dominating tennis courts all around the globe, this goddess also enjoys her fair share of television and modeling work. Then again, if we looked like her, we also wouldn't mind posing for magazine covers.
Aly Raisman
The captain of both the 2012 "Fierce Five" and 2016 "Final Five" U.S. women's Olympic gymnastics teams, Aly Raisman is a retired gymnast and two-time Olympian that made waves in the athletic world after becoming the 2016 Olympic individual all-around silver medalist and floor exercise silver medalist.
Aside from her unstoppable talent, Raisman has stunned fans with her poise and grace. Not only has she done modeling work over the years, appearing in various magazines, but she was also a contestant on Dancing With the Stars.
Lolo Jones
Lolo Jones has gained public attention throughout the years not only due to her immense talent but also because of her exotic looks. An American hurdler and bobsledder, Jones has won three NCAA titles and garnered 11 All-American honors while attending Louisiana State University.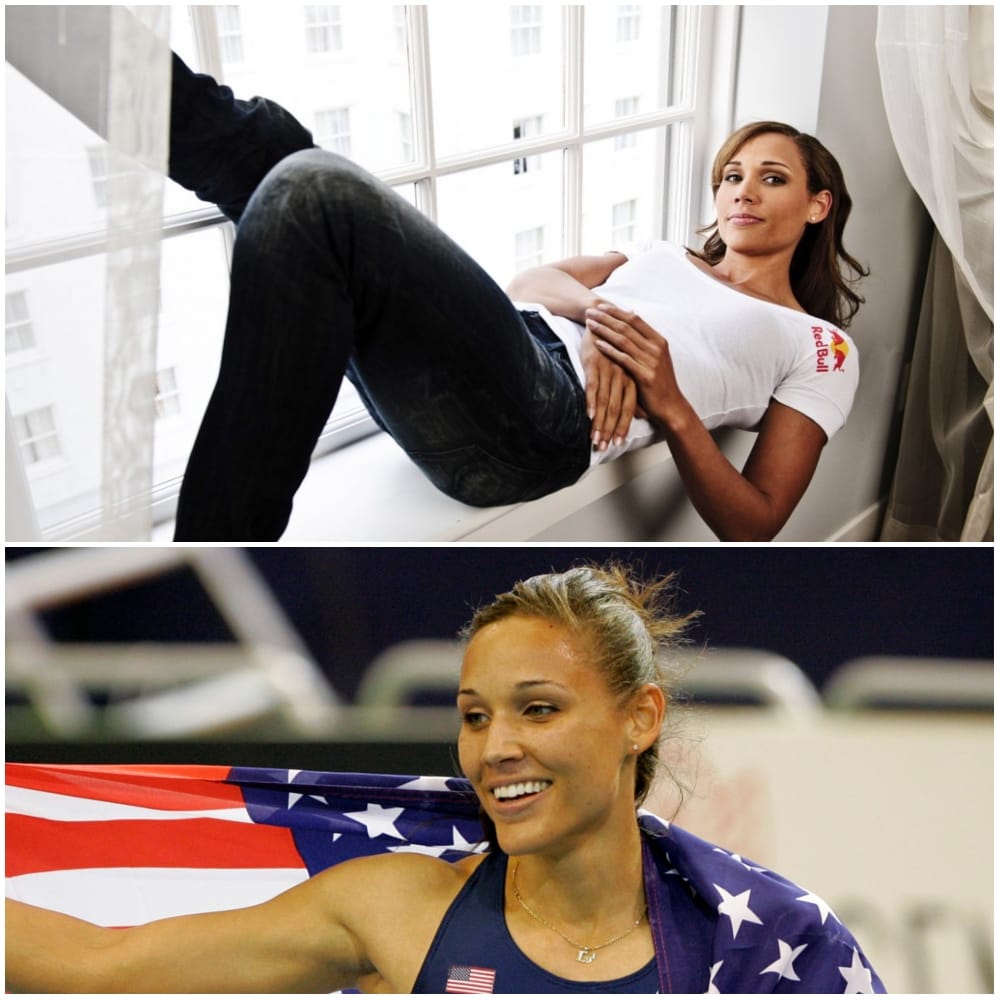 Now 37 years old, Jones has no intention of slowing down in the near future. Aside from essentially ruling in her respective sport, Jones has also done modeling work for magazines including the ESPN: The Magazine's "The Body Issue," as well as the cover of Outside.
Michelle Wie
Michelle Wie, a professional golfer, began playing when she was just 10 years old. At that point, she became the youngest player to qualify for a USGA amateur championship. Beyond that, Wie also became the youngest winner of the U.S. Women's Amateur Public Links and the youngest to qualify for an LPGA Tour event.
By 2005, shortly before her 16th birthday, Wie finally took her career to a professional level in which she was unsurprisingly accompanied by an enormous amount of publicity and endorsements. Then, in 2014, this knockout won her first major at the U.S. Women's Open.
Eugenie Bouchard
Eugenie "Genie" Bouchard is a professional tennis player who has certainly made quite a name for herself over the last few years. In fact, at the 2014 Wimbledon Championships, Bouchard became the first Canadian-born player representing Canada to reach the final of a Grand Slam tournament in singles.
Aside from these accomplishments, including awards that she has received, Bouchard has also been noticed for her effortless beauty. We mean, this gal has a smile that could light up any room — or tennis court, in her case.
Miesha Tate
Born and raised in Washington state, Miesha Tate is an American mixed martial arts pundit and former mixed martial artist. Throughout her years in the industry, there's no question that Tate has solidified her place as a champion. In fact, her fighting technique has only earned her praise from multiple peers and media outlets.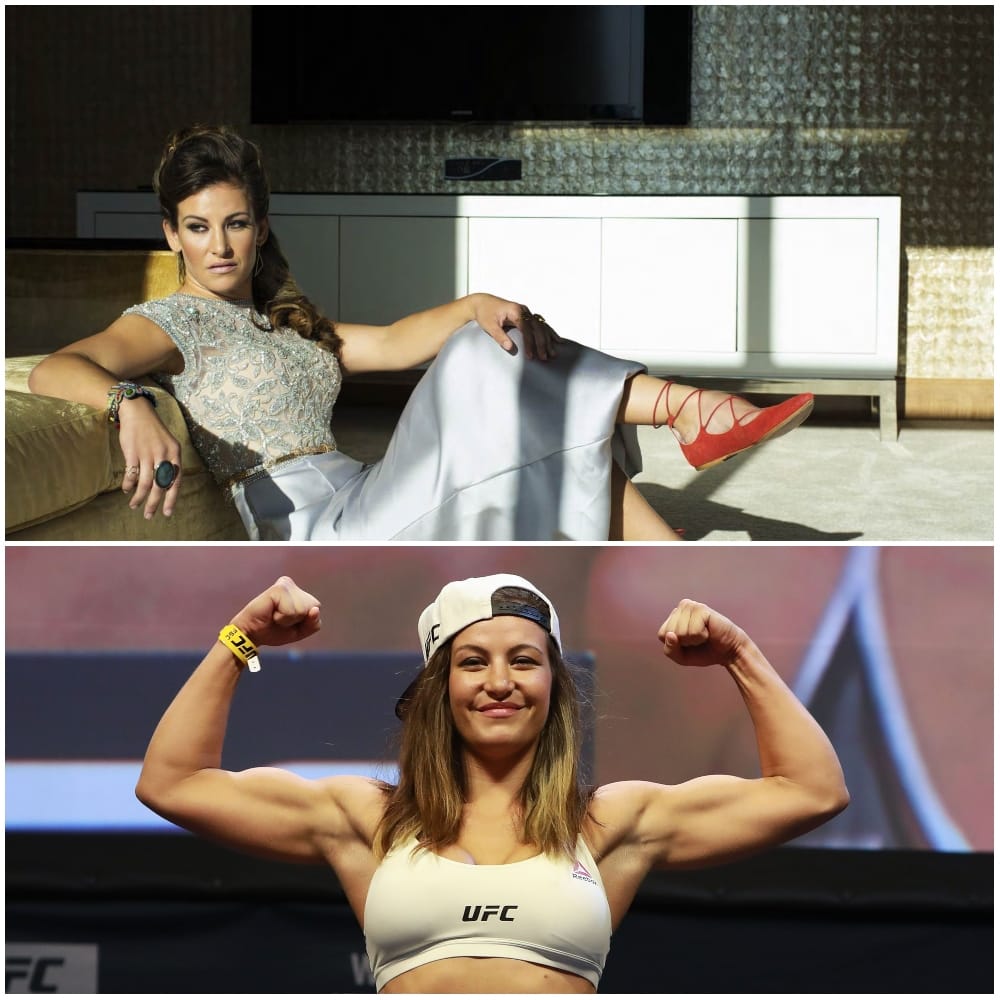 Outside of MMA and the UFC, though, Tate has modeled for various different websites and publications including ESPN: The Magazine and Fitness Gurls. Since her retirement, Tate has gone on to become the VP for ONE Championship — Singapore-based mixed martial arts, Muay Thai, and kickboxing promotion.
Alex Morgan
Alright, people — how stunning is Alex Morgan?! Now 31 years old, Morgan is an American soccer player for the Orlando Pride of the National Women's Soccer League, the highest division of women's professional soccer in the United States. An unstoppable force to be reckoned with, Morgan has helped the U.S. win their titles at the 2015 and 2019 FIFA Women's World Cups.
Besides her accomplishments on the field, though, Morgan has also found success in modeling for a number of magazines including the 2012 Sports Illustrated Swimsuit Issue, Vogue, Elle, and Time among various others.
Skylar Diggins
Did your jaws drop at the sight of Skylar Diggins, too? Yeah, we thought so. This beauty queen is a 29-year-old professional basketball player for the Phoenix Mercury in the Women's National Basketball Association (WNBA). After getting drafted third overall by the Tulsa Shock in the 2013 WNBA Draft, Diggins instantly rose to fame with her fierce talent.
Not only has she been named the WNBA All-Star four times but was also recognized as the WNBA Most Improved Player in 2014. When she's not on the court, Diggins keeps busy with modeling work for several magazines including Vogue.
Hilary Knight
An American Olympian and professional ice hockey player, Hilary Knight is undoubtedly one of the strongest people in the sport. Now 31 years old, Knight has been playing for as long as she can remember. She is currently a forward with the PWHPA — Professional Women's Hockey Players Association — and the United States women's national ice hockey team.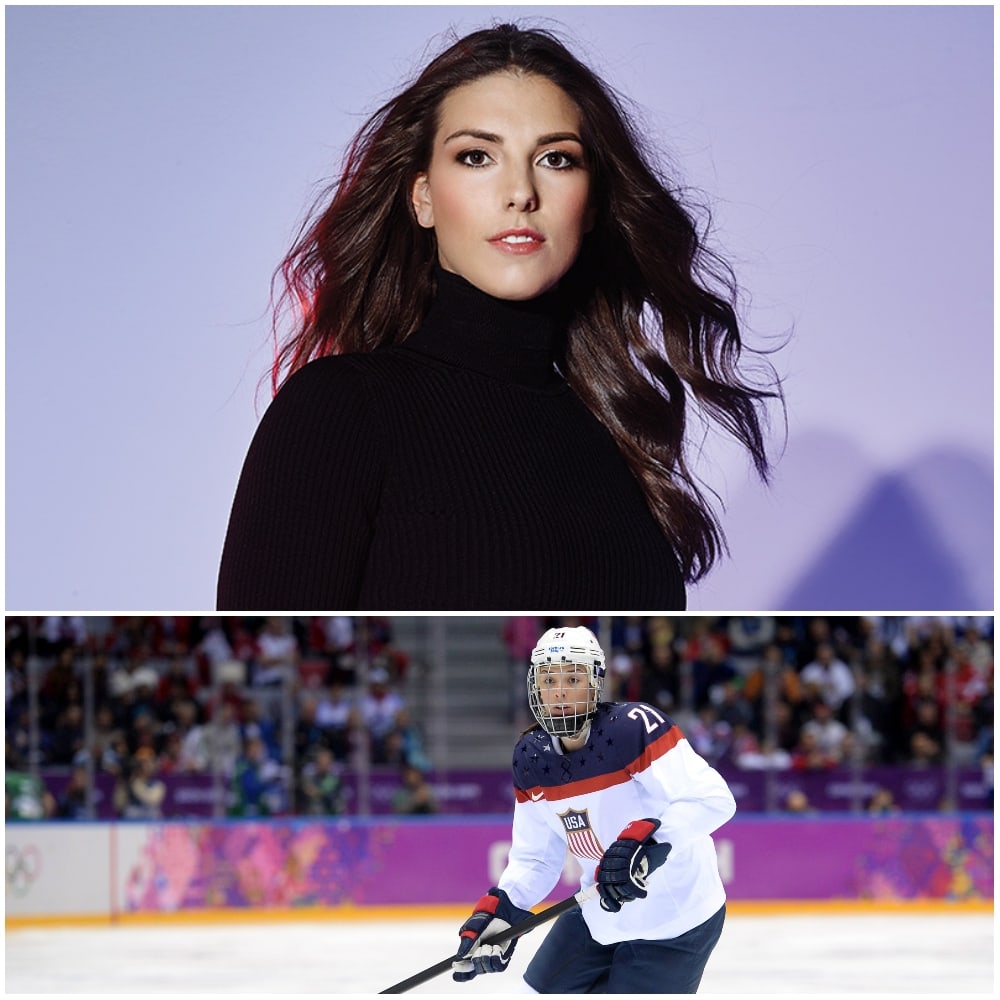 Aside from shredding ice, Knight also models and is involved in the well-known #LikeAGirl campaign, making her the ultimate role model for girls all over the globe.
Torah Bright
Hailing all the way from the land down under — Australia — Torah Bright is a professional snowboarder and Australia's most successful Winter Olympian. With her aggressive riding style and amplitude, Bright has easily become one of the biggest names in the sport.
Throughout the years, she has gone on to win multiple medals, awards, and accolades. With so many accomplishments under her belt, it's hard to imagine that Bright has time for anything else yet she does! When she isn't wowing fans with her unbelievable tricks, she's shocking them with her insanely good looks and modeling work.
Becky Lynch
Born and raised in Ireland, Becky Lynch might be one of the most charming people to ever grace the WWE. With her adorable accent, powerful skills, and beautiful appearance, it's no surprise that Becky is beloved by many. Although the red-headed beauty is currently signed to WWE on the Raw brand, she's been on maternity leave as of May 2020.
Aside from wrestling, Lynch also dabbles in acting. Not only did she graduate with an acting degree from the Dublin Institute of Technology but she also attended Columbia College Chicago and the Gaiety School of Acting.
Candace Parker
At 34 years old, it's safe to say that Candace Parker has certainly established herself in not only women's basketball but also in the world of basketball as a whole. After getting the first overall pick in the 2008 WNBA Draft, this six-foot-four-inch goddess has helped the Los Angeles Sparks win various titles.
With several awards and accolades under her belt, Parker will forever be a household name. When she isn't bouncing the ball around, she spends her time as the studio analyst for CBS Sports NCAA men's tournament coverage and NBA on TNT.
Nastia Liukin
This blonde-haired beauty is named Nastia Liukin, a former artistic gymnast. Throughout her career as a gymnast, Nastia won several awards and accolades including the 2008 Olympic All-Around champion. She was also a five-time Olympic medalist, the 2005 and 2007 world champion on the balance beam, and the 2005 world champion on the uneven bars.
After an extremely successful career, Nastia stepped back from the sport in 2012. Since her retirement, Nastia has kept busy with not only television work but also with The Nastia Liukin Cup — an annual gymnastics competition held in the United States that's hosted by Liukin.
Simone Biles
Simone Biles, a Belizean-American artistic gymnast, is a household name at this point. At just 23 years old, she is the most decorated American gymnast and third most decorated in the world, with a total of thirty Olympic and World Championship medals.
Having been referred to by many as the "greatest gymnast ever," Simone continues to work in other industries outside of sports. She is endorsed by Nike and other big brands, and it's clear that her beauty is just the cherry on top of a wildly successful career.
Sloane Stephens
Sloane Stephens is an American professional tennis player whose undeniable talent was internationally recognized at the 2013 Australian Open, where she defeated Serena Williams. She has won multiple awards, including the WTA Comeback Player of the Year, since.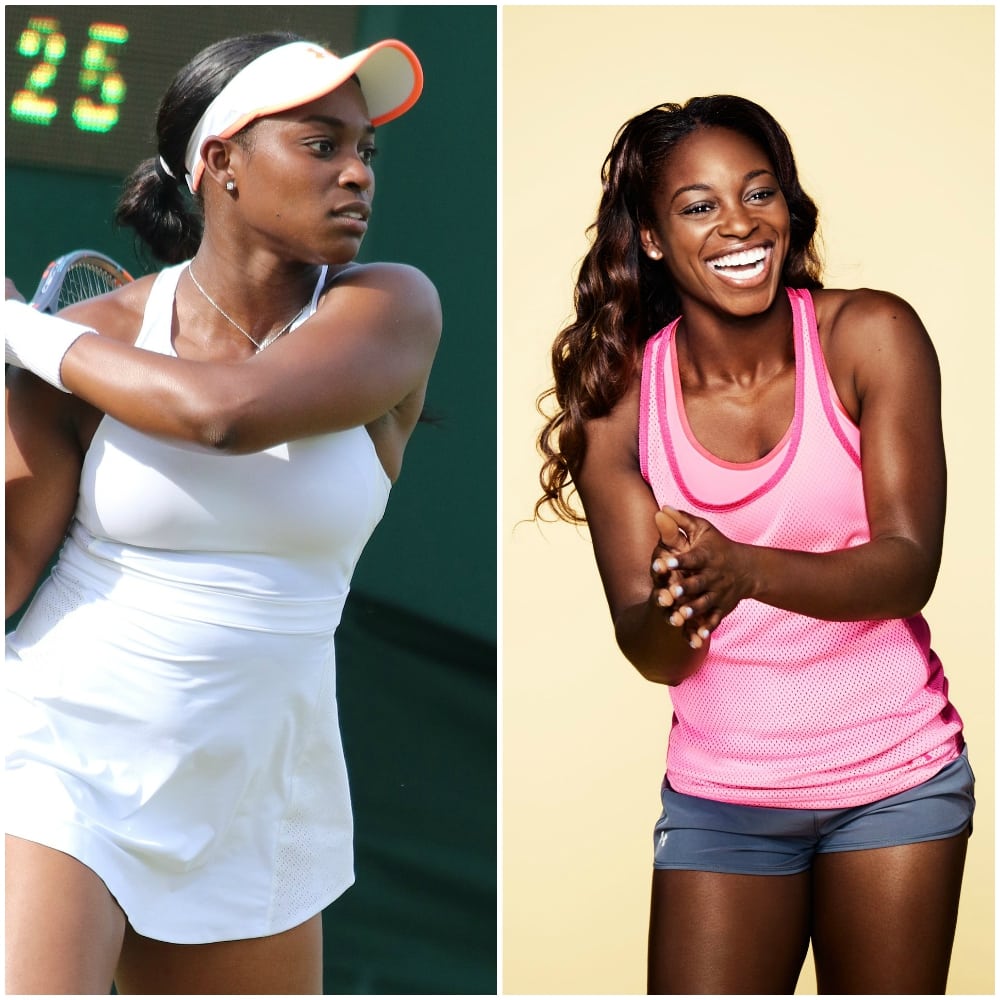 Represented by TLA Worldwide, Sloane has been the face of several big brands throughout her career, including Under Armour, Nike, and American Express. Her stunning appearance coupled with a long list of athletic accolades is sure to contribute to her success for years to come.
Naomi Osaka
Naomi Osaka is a Haitian and Japanese award-winning professional tennis player who has been successfully ranked No. 1 by the Women's Tennis Association. The first-ever Asian player to hold the highest ranking in tennis singles, Osaka has become known as the "first" of many athletic endeavors.
Her beauty has also not gone unnoticed, as Naomi is endorsed by multiple big brands such as Nissan and world-renowned cosmetics company, Shiseido. Still in her early twenties, it's safe to assume her career will span for many years to come.
Lisa Leslie
Lisa Leslie is an American former professional basketball player who currently serves as a head coach in the BIG3 professional basketball league. With a long career full of numerous successes and awards, it's no surprise that she was inducted into both the Naismith Memorial Basketball Hall of Fame and the Women's Basketball Hall of Fame in 2015.
In addition to her incredible sports history, Lisa has also secured a notable reputation in fashion and media, with several roles on TV and numerous appearances in Vogue and Newsweek.
Mia Hamm
Regarded as an icon in the world of soccer, Mia Hamm is a retired professional player who became a two-time Olympic gold medalist and two-time FIFA Women's World Cup champion over the course of her career. During her time as an international player, Hamm signed endorsement deals with big brands including Gatorade, Nike, Dreyer's Ice Cream, Pepsi, and Nabisco among many others.
If she hadn't been a star on the field, though, Hamm could have done extremely well as a model considering her striking appearance and experience posing for magazines such as Sports Illustrated, Time, and People.
Gabby Douglas
Gabrielle Christina Victoria Douglas is an American artistic gymnast. She was a member of the gold-winning teams at both the 2012 and 2016 Summer Olympics and is known as the first African American to become the Olympic individual all-around champion.
Her incredible achievements and striking beauty have taken her career off the mat and into media and film. An author and star of her own reality TV series, Gabby doesn't seem to be slowing down anytime soon.
P.V. Sindhu
Pusaria Venkata Sindhu is an Indian professional badminton player who made her international debut in 2009. At just age 17, she rose to the top 20 of the BWF World Ranking in 2012. Since then, she's won multiple super series titles.
Not only is she athletically talented but her beauty has also made waves in the sports industry with her numerous brand endorsements such as those with JBL, Gatorade, and Panasonic. Having already made a Forbes list for the highest-paid female athletes, it's safe to say her successful career will last.
Maya Moore
Maya Moore, an American professional basketball player, is a member of the Minnesota Lynx in the WNBA. Her athletic talent and hard work led to her being named the inaugural Performer of the Year by Sports Illustrated in 2017.
In addition to numerous awards and championships won, Maya now continues to use her platform for criminal justice reform. Regardless of her future endeavors, her athleticism and activism – and no doubt, her beauty – are sure to be remembered.
Claressa Shields
Claressa Shields is an American professional boxer with multiple world championships. She's won gold medals in both the 2012 and 2016 Olympics and remains one of only seven boxers – male or female – to hold all four major world boxing titles simultaneously.
In addition to her remarkable boxing career, Claressa has been the star of a documentary and continues to find acting work in films and advertisements – not surprising, considering her talent is punctuated by extreme beauty.
Allyson Felix
Allyson Michelle Felix is a recognized athlete all around the world. She's an American track and field sprinter who has won awards in all of her events: 100, 200, and 400-meters. And in 2017, she was recognized as the most decorated athlete in World Athletics Championships history, with a total of 18 career medals.
Not only is Allyson a talented, successful, and revered athlete, she just so happens to be undeniably beautiful. If she ever desired a career in modeling, she'd surely rise to the top.
Simone Manuel
Professional swimmers are often recognized for their physique, and Simone Ashley Manuel is no exception. She is an American competitive swimmer who specializes in sprint freestyle. In the 2016 Olympics, her talent and hard work won her two gold and two silver medals.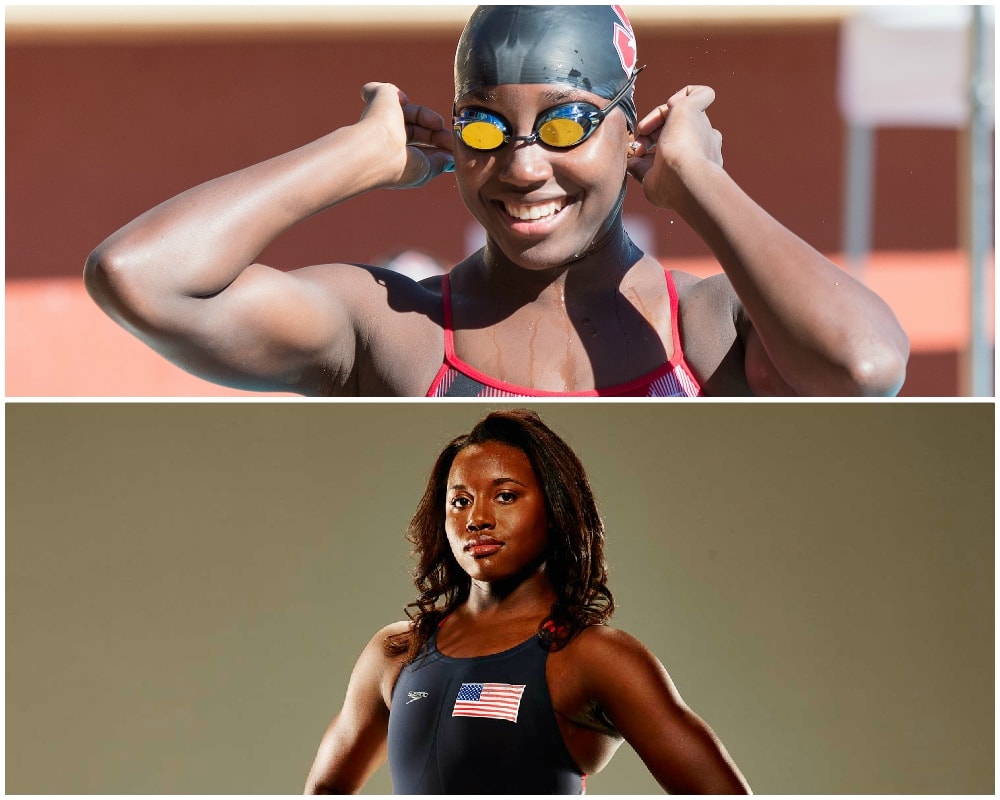 Having turned professional in 2018, Simone's career is only getting started. She also signed with TYR Sport, Inc. — an American manufacturer of swimwear and triathlon apparel — and will no doubt find further success as both an athlete and model.
Venus Williams
Venus Williams, older sister to the legendary Serena, certainly deserves her flowers for her incredible athletic achievements. She was discovered at the age of seven for her unusual talent and potential to be a great tennis player, and she went on to do just that. As of today, Venus has been ranked No. 1 by the Women's Tennis Association on three separate occasions.
An athletic force to be reckoned with, Venus also holds two degrees, one in business administration and another in fashion design – not surprising considering her track record of stylish looks on and off the tennis court. With numerous athletic and professional accolades already under her belt, she doesn't seem to be stopping anytime soon.
Sydney McLaughlin
Sydney McLaughlin is an American hurdler and sprinter, known for her time at the University of Kentucky before going on to win a silver medal at the 2019 World Championships in 400-meter hurdles. In 2018, she broke the collegiate and NCAA record for the same event. Later that year, she became professional.
Sydney comes from an athletic family, with both mom and dad having a history of competitive running. In addition to inheriting strong athletic genes from her parents, she can also thank them for her stunningly good looks.
Elizabeth "Liz" Cambage
Hailing from Australia, Liz Cambage is a professional basketball player currently playing for the Las Vegas Aces in the WNBA. One of her many contributions to the sporting world is her 53-point performance in a game against the New York Liberty – the current WNBA single-game scoring record.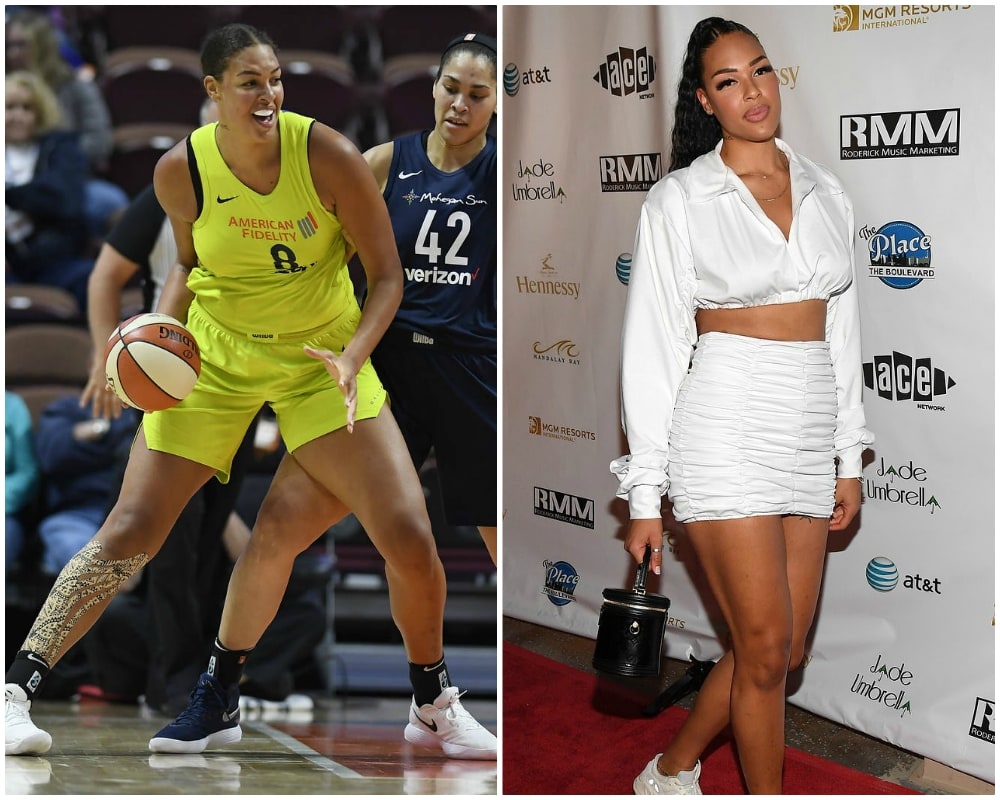 Standing tall at six-foot-five-inches, it's reported that she was teased for her height growing up. But now, with records and multiple achievements to her name including a memorable slam dunk during the Olympic games, it's clear who came out on top. Beautiful and talented, Liz is sure to continue being a success.
Crystal Dunn
Crystal Alyssia Dunn Soubrier is an American soccer player both wildly talented and strikingly beautiful. She plays for the North Carolina Courage of the National Woman's Soccer League (NWSL). In 2015, she was the youngest player to win both the NWSL Most Valuable Player and Golden Boot awards.
With numerous successes in the sport since she first started playing, it's safe to assume that she will be in the game for a long time. But if she ever decided to take another track, her undeniable beauty would likely keep her a household name.
Hope Solo
Another Washington state native to make this list, Hope Solo is a former soccer player. The 38-year-old stunner was the goalkeeper for the United States women's national soccer team from 2000 to 2016 in which she became a World Cup champion and two-time Olympic gold medalist.
Considering that she's regarded as one of the top female goalkeepers in the world, we think it's safe to say that Solo is a name that'll never be forgotten. Following her impressive feat at the 2011 World Cup, Solo then participated in Dancing With the Stars and posed for numerous magazines, of course.
Gina Carano
In all honesty, we might be in love with Gina Carano. We mean, look at her! In any event, Carano started her career in the sport of Muay Thai although it wasn't long before she transitioned into mixed martial arts, where she became the face of women's MMA.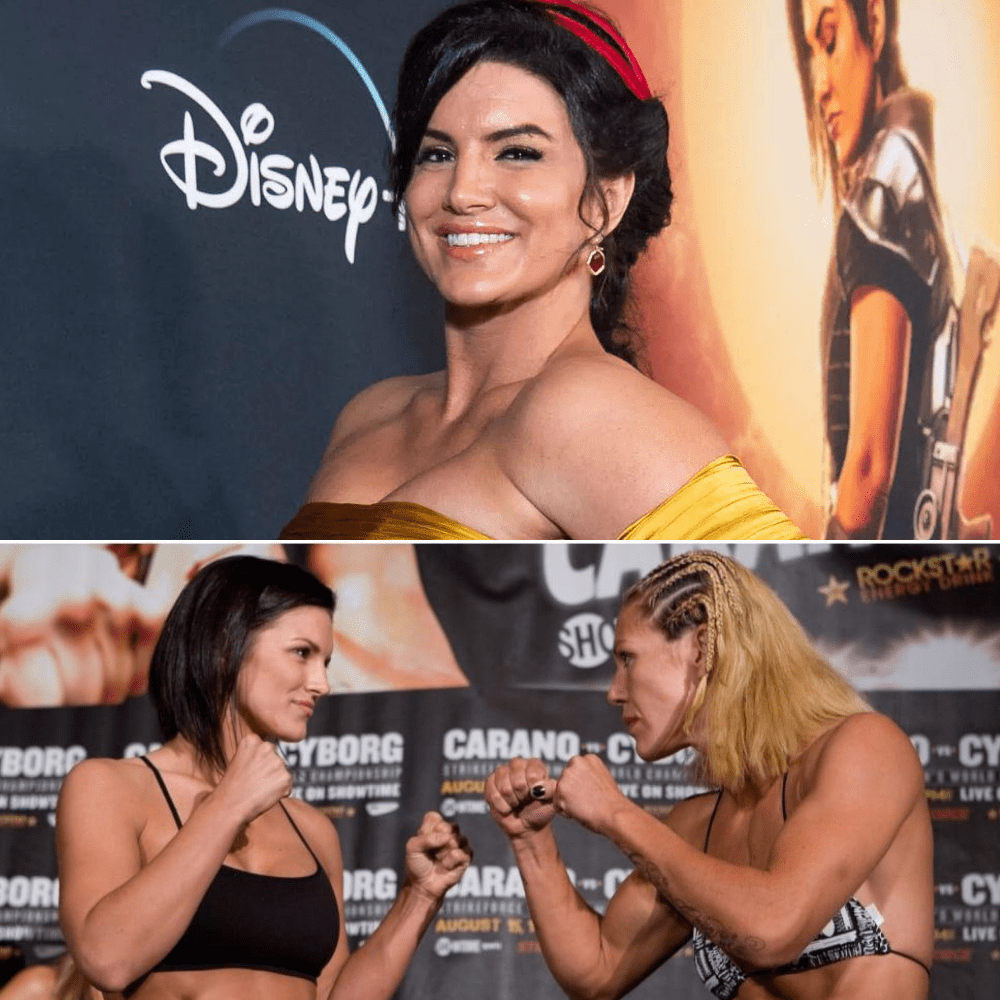 After she retired from competition, Carano decided to keep busy with acting and modeling work. Ranked in fifth place on a list of the "Top 10 Influential Women" of 2008, Carano has been featured in ESPN: The Magazine as well as Maxim.
Anastasia Ashley
Born in California, Anastasia Ashley began surfing at the age of five right before moving to Hawaii. By the time she turned six, Ashley won a surf contest using a run-down board that she found in the garbage right outside of her house. A year after that, Ashley ultimately picked up a sponsor that would replace her board with new ones.
With that being said, it's clear that talent coursed through Ashley's veins from the time she was a little girl. Now 33 years old, Ashley has achieved quite a lot as a professional surfer as well as a model, which doesn't shock us considering her flawless looks.
Brie & Nikki Bella
Nikki and Brie Bella are identical twins and professional wrestling tag team that performed on WWE. The Bella Twins are both former Divas Champions, with Nikki having held the title twice and Brie once.
Although they're now retired from wrestling, both Nikki and Brie are still very much in the spotlight. Other than enjoying a life of motherhood, Nikki and Bella have their hands full with modeling work as well as running their own beauty line — Nicole + Brizee.
Caroline Wozniacki
Caroline Wozniacki is yet another powerhouse that the world has fallen in love with due to both her awe-inspiring talent and beguiling appearance. Originally from Denmark, Wozniacki is a former professional tennis player who reached world No. 1 in singles and the 20th in the Open Era.
She also happens to be the first woman from a Scandinavian country to hold the top-ranking position. It's important to note that Wozniacki accomplished all of this despite getting diagnosed with rheumatoid arthritis in 2018 — talk about inspiring. After her retirement in 2019, Wozniacki tied the knot with former NBA champion David Lee.
20+ A-List Celebs That Chose to Live in Humble Homes
To show you that it is not all 55-room mansions with state of the art everything when it comes to the rich and famous homes, we have pulled together surprisingly humble homes of some A-List celebs.
Paul McCartney
When you have a title and are one of the biggest names in rock-n-roll, you are sure to have quite a bankroll. This is especially true when you are Sir Paul McCartney, and your career has spent over half a century in the business.
But the rock legend is a little tight with his purse strings, which equates to a more humble home. In fact, he lives in a modest townhome in London.
Zooey Deschanel
Zooey Deschanel has gained a lot of fame from her role on the hit Fox comedy New Girl. This has elevated her status in Hollywood, which has added a few dollars to her bank account.
But even with this, the modest young actress has chosen to only spend $2.2 million of that on a cute little Hollywood Hills home. This home, though, isn't still in her real estate portfolio, but, surprisingly, this home was so humble.
Simon Helberg
Who knew a sitcom about some socially awkward nerds would take off, but The Big Bang Theory did just that. It also took the cast to be some of the most highly paid actors at a cool million per episode.
Even with that paycheck Simon Helberg still played it safe and purchased a very humble home for less than $1 million. He eventually did upgrade a bit, but even then, he chose a modest home to stay in.
Mariska Hargitay
Mariska Hargitay started her career off with money, and through her talents, she has only added to her wealth. Known best for her role on Law & Order: SVU, she makes money not only on the show itself but its reruns.
With all that money, she chose to pick a beautiful and modern townhouse on the Upper Westside. This home though humble and modest still cost her over $10 million.
Pete Wentz
Fall Out Boy sprang into being during the Emo phase of rock music. With their angsty and catchy songs, they built a following and earned the band members quite a bit of cash. One of the members, Pete Wentz, has gone on to open his own record label as well.
But even with that extra cash flow, the millionaire rock star still wants to keep things simple. He does this by living in a traditional four-bedroom home that is only with a little over $1 million.
Ellen Pompeo
For several years we have all followed the life of Meredith Grey on Grey's Anatomy. Because of this spotlight, we have also been introduced to her portrayer Ellen Pompeo. She, like Meredith, seems to like the simpler things in life.
This is why she chose to do with a reasonable little home in the Hamptons. Eventually, of course, like many other stars, she chose to upgrade and sold the house, but the humble abode was still a surprising choice for the big A-lister.
Ellen Page
Ellen first caught everyone's attention in her starring role in the independent film Juno. Now part of the Umbrella Academy cast, she only continues to elevate her Hollywood status. She seems like a pretty low maintenance star, though.
One of the ways we know this is the home she chose. Six years ago, she purchased a small two-bedroom home for under $1 million. Recently she has moved into something a bit bigger, but we are sure even it is pretty humble.
Brandon Boyd
The frontman for Incubus, Brandon Boyd, is far more than just a rock star. He is an artist and an author as well. Even though he has a rockstar status, Brandon still prefers a quiet life away from the spotlights.
This is why when he found his home in Topanga, he spent a little extra on the investment and got a little home that is modest and low key. The home even came with its own yurt and only a $2.2 million price tag.
Kiera Knightley
Kiera Knightly became known through her role in the classic film Bend It Like Beckham, but moved on to polish her star with movies like Pirates of the Caribbean and many other fantastic films. This all built up, and now he is a pretty well off young lady.
But that doesn't mean she wants a huge mansion. She instead went for a fantastic loft in NYC that went for only $2.2 million. She did eventually move to a bigger home, but she held on to this loft for quite a while.
Lauren Conrad
The Hills was one of the first reality television shows on MTV and gave us quite a few names we all know by heart now, including Lauren Conrad. After leaving the reality TV world, this young entrepreneur worked her way into the fashion industry.
She now lives in something a little larger. However, before that home, she opted to choose a small Brentwood home. That is a long way from some of the homes she ran around in when she starred in The Hills.
Dave Grohl
Dave Grohl gained fame as the drummer for the iconic grunge band Nirvana but eventually moved on to be the frontman for his own rock band, The Foo Fighters. Through all this, it seems that Dave didn't let the fame go to his head and stayed pretty down to earth.
With a net worth near $280 million, he could have multiple mansions. Instead, he springs for one home with a modest four bedrooms near the beach for him and his family.
Sarah Jessica Parker
New York City and Sarah Jessica Parker seem to go hand in hand. Whether it was her portrayal of Carrie Bradshaw in Sex in the City to her stints on Broadway, it is no surprise that she chose to buy a townhome in the city.
This is a humble abode that she shares with her husband, Mathew Broderick, and their kids. Eventually, she did move to a different home, but this townhome was amazingly reasonable and down to earth.
Hilary Swank
Hilary Swank has done some amazing films and has, through the years, built up her reputation and she is now a certified Hollywood A-lister. There is just no escaping her talent and dedication, and that is why she could buy a beachside mansion with her own private beach if she wanted to.
But that's not her style. Instead, she chose a modern apartment in New York City. Even when she decided it was time to change her surroundings, she didn't sell it; instead, she rented it out. Smart!
Robert Pattinson
The actor has been in the limelight for years, and no matter which role is your favorite, Cedric Diggory or Edward Cullen, it doesn't seem like he will be leaving that spotlight anytime soon, hence why he is such a big money earner.
But despite the size of his bank account, Robert Pattinson decided a few years ago to downsize by quite a bit. He went from living in a $6 million mansion to a humble two-bedroom bungalow style home that is only worth $2 million.
Kesha
Kesha has been delivering pop hit after pop hit for over a decade now. With these hits, she has amassed quite a wealth and could easily invest in a rock star style mansion anywhere in the world.
But then has Kesha ever done anything in the traditional manner? This goes for real estate purchases as well. In fact, she has a Venice bungalow that is pretty low key and only worth a cool $1.65 million.
Elijah Wood
Elijah Wood is one of those stars that we all watched grow up. From his bit roles in the Back to The Future sequel to his role in Good Son to the epic film Lord of the Rings, we have all seen him grow in age and in talent.
The actor once thought about it and decided he didn't need a very big home, so he downsized. This means investing in a piece of property in Austin that just came in at about $1 million.
Tori Spelling
It would be very understandable if someone with the last name Spelling lived in a luxurious mansion with more rooms than they know what to do with.
But Tori Spelling opted for something a little more subdued. In fact, she lives with her family in a 2400 square foot home on less than two acres.
Carrie Underwood
Of all the homes on our list, the home of country music star Carrie Underwood is probably the most luxurious, but even then, it is super humble. She married a hockey player from Canada, and so the country music star moved up north and found herself a little plot of land.
The home is decorated in a rustic country chic and really mirrors Carries' personality to a tee. Quiet and modest.
Brooke Shields
Brooke Shields seems to have been in the world of entertainment since forever. She started off as a child model and made a smooth transition into acting. Despite being worth about $24 million, Shields decided against purchasing a mansion and sided with this historical cottage, which is located in the Hamptons.
This hasn't stopped her though from redesigning the entire interior a few years ago. She has multiple properties, including an NYC townhouse, but this house is her baby.
Christina Ricci
There is no denying that Christina Ricci is best known for playing Wednesday in the early '90s movies about the Addams Family. Despite this, the young actress has managed to find work all over Hollywood. These days, Ricci lives in New York City.
However, when she was back in L.A., she was shacked up in a pretty humble home. Yes, she is worth about $18 million, but Ricci only splashed a cool $1.5 million on this 1,891-square-foot home. It's pricey, but not by Hollywood standards.
Lea Michele
It's been about a decade now since Lea Michele was the talk of the town with her role in the hit series Glee. After blessing TV with both her acting and singing skills, this talented performer has still managed to keep things pretty lowkey in terms of accommodation.
At one point, Michele was hanging out in this little cottage, which only has two bedrooms. She purchased it for about $1.8 million and sold it for pretty much the same price before moving on.
John Krasinski
John Krasinski's trajectory from a supporting character on The Office to one of Hollywood's most sought-after filmmakers is nothing short of remarkable. The husband of Emily Blunt struck gold with his directorial hit A Quiet Place and that's exactly what the actor looks for in a home.
During his Office days, Krasinski lived in an understated bachelor pad, which is believed to have been worth about $1,050,000. With two bedrooms, two bathrooms, Krasinski knew he needed to upgrade after building a family with Blunt.
Jack White
When you have hits such as "Seven Nation Army" under your belt and a plethora of Grammy Awards, you're bound to be able to afford the finest of homes. Take Jack White, for example, who has reached the stars since his days with The White Stripes.
In 2017, the rock star bought this small home in Kalamazoo, Michigan for just $510,000. At the end of the day, White likes to stay away from the limelight and so his minimalist style perfectly matches the home.
Shaquille O'Neal
You wouldn't exactly associate Shaquille O'Neal with the word humble. After all, he seems to have won it all with the LA Lakers and even has an acting career. Back in 2012, the retired NBA star bought a home in Mount Dora, Florida for just $235,000.
With five bedrooms, four baths, and some indoor courts, it certainly isn't the most lowkey home on this list. But by celebrity standards, it's not much to write home about. At least Shaq can still play basketball here.
Lena Headey
Lena Headey probably never imagined that she could buy multiple mansions after becoming one of the highest-paid TV stars in the world. Her role as Cersei Lannister on HBO's Game of Thrones made her a multi-millionaire. And yet, she has a tendency to keep things very humble.
Take this small bungalow, which Headey purchased for just $790,000 in the San Fernando Valley. Part of the low cost is the small size of the home. Lena just needs a place to get away from King's Landing.
Daryl Hannah
Daryl Hannah's acting career seems to have spanned over multiple decades, with significant roles in movies such as Blade Runner, Splash, and Kill Bill. It should come as no surprise then that the actress has a healthy net worth to her name.
Despite this, Hannah has had phases in her life where she likes to keep things pretty humble. Take 2001, for example, when she bought a home for just $1.32 million. 15 years later, Hannah sold the 1920s estate for triple the price.
Mariska Hargitay
You can't have a conversation about Law & Order: Special Victims Unit without mentioning the one and only, Mariska Hargitay. This talented actress has been the lead role of the popular series for the good part of two decades now and is still going strong.
There is no denying that the $10.7 million that Mariska and her husband spent on this six-bedroom townhouse isn't the most humble inclusion on this list. However, it's still small in comparison to many celeb homes, with Mariska focusing mainly on location over size.
Jennifer Lawrence
These days, Jennifer Lawrence has no trouble living it up in beautiful Hollywood homes. However, she was happy to keep things modest early on in her career. After her big break, the actress settled for an $879,000 townhouse, which was undeniably understated in design.
The furnishings were certainly not what you'd come to expect from an A-list actress. It was a matter of time before Lawrence upgraded to a bigger home in 2014, but this was where she previously lived.
Nicky Hilton
The name Hilton stirs images of gold plated mirrors and expensive drinks, and it does this for a reason. The family has been hotel moguls for decades, and Nicky Hilton is one of the recipients of all that hard work.
But even so, unlike her sister Paris, she prefers a little more of a subdued life. This is why when settled in a small $2.8 million home. But it is just one of her homes.
Meredith Vieira
Meredith Vieira has been a staple on daytime television and in the news anchor seat for decades. But even with all that fame and inevitable fortune, she is still a pretty down to earth gal.
So much so that she invested in a beautiful three-bedroom home in the Hollywood Hills when her kids were young and still lives there. The home only costs a little over $1 million. Pretty modest, we think.
Rachel Maddow
Rachel Maddow is one of the premier new show hosts on MSNBC, and this has gained her quite the celebrity status. She is one of the highest-paid women in the news, and because of this, you would think she would be living in a luxurious mansion.
You would be surprised. Rachel purchased a historic colonial 2 bedroom home a few years ago and made some additions. This home is traditional and super humble.
Blake Lively
Blake Lively is married to another celebrity A-lister, Ryan Reynolds. So with their salaries combined, they should be able to afford a small palace if they wanted. But the two like to stay down to earth and opted for something just a little more understated.
The two chose to invest in a cute little country home that kind of looks like Martha Stewart may be a neighbor on one side and Ina Garten on the other.
Tobey Maguire
Tobey Maguire has been in a wide range of amazing films. From his turn as the web-slinger to the Oscar-worthy Seabiscuit, he is known for his kind and modest portrayal of all his roles.
This modesty apparently is not acting as in real life; he seems to be that in person. You can tell that by the classic home he bought in Santa Monica, California.
Tom Shadyac
Maybe he doesn't have as much name recognition as some of his peers like Spielberg and Coppola, but Tom Shadyac is an accomplished Hollywood director. If you have seen Ace Ventura or Bruce Almighty, then you have appreciated his work.
This director could have taken all his millions and moved into Calabasas or some other ritzy area, but that is not what he did. Instead, he donated most of his money and lives in a quaint little beach trailer.
Charlotte Ronson
This name may not be one that everyone knows but trust us, she is definitely a celeb A-lister. She is a fashion celeb and hails originally from the UK but found a place she likes in the US. There she decided to settle in NYC.
Along with her husband, they bought a beautiful duplex and then did some renovations to give it a roomier feel. Even after the work they did, the home is still very modest.
'