Jewelry is the final touch to complete your look. The right necklace or earrings can add grace to an outfit and elevate it to the next level. You should always invest in versatile jewelry pieces so that they can be paired with multiple outfits and will take up less space in your closet. We have picked out some of the best jewelry trends you should add to your wardrobe this spring.
Sculptured Silver pieces
Not a big fan of gold? Don't worry, this new trend is all about adding silver to your jewelry collection. In all the recent fashion shows, flashes of silver were seen in beautiful sculptural pieces. Arianna Boussard-Reifel's Gable Earrings or Annika Inez's large Heart Necklace are some of the simple yet bold choices that one can make to complete their look.
Shoulder Dusters
If you're all about making statements, the shoulder duster earrings are the perfect choice for you. They are not only bold and out there, but they would complement any outfit perfectly. These shoulder-length earrings will definitely up your outfit game. Be it Simone Rocha's Drip Earrings or the textured earrings by We Dream in Colour, these earrings will definitely be the talk of the town and take all your outfits to the next level.
Add Some Shells
It's time to take some shells home. Seashells have always been a classic yet trendy part of fashion. This fashion week season was no different. Like old times, beats and seashells were the active participants in the 2023 spring trends. If you want to get in the mood for a vacation, jewelry made of shells and beads might do the job for you. The gold-plated Marella Hoop Earrings by Jennifer Behr are a statement in themselves. And the versatile The Formentera Necklace by Monserrat is a must-have — after all, you can never go wrong with charms.
One of the classics — Pearls
No jewelry collection is complete without some pearls in it. From time to time, we have seen pearls on runways and red carpets, and every time they're styled differently. This time they have come with a modern touch. Pearl-Embellished Ear Cuffs by Completedworks are simple earrings that will give you the perfect chic look. One can also go for a single cuff to make a statement. Let's not forget the delicate, classy pearl drop earrings by Ettika. Perfect for any occasion — brunches or date nights, they've got your outfit's back. They would definitely help you complete your look without putting much effort in.
It's Time to Be Cuffed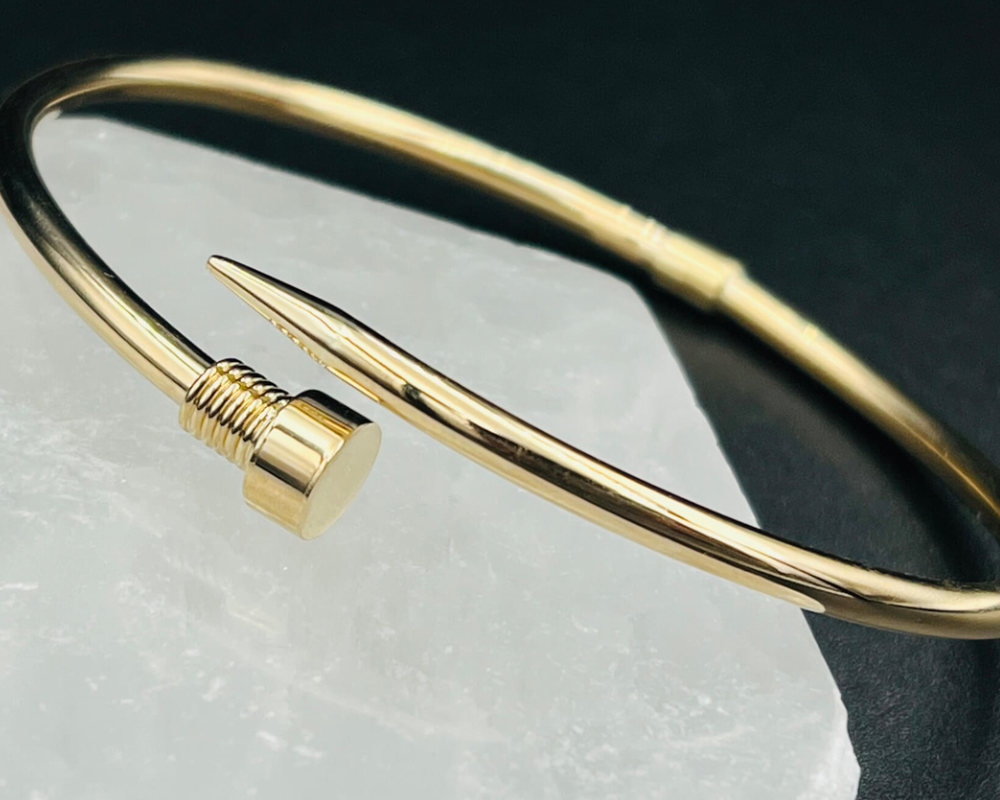 Cuffs have been a dominant part of the fashion game for a long time now. From bold to minimalist looks, they come in all sizes and styles. Pairing big ones with thin ones would definitely add some spice to your outfit. Soko Sana's Horn Cuff Bracelet is a simple, classic, and go-to option for any of your outfits. The Twisted Cuff by Isabel Lennse can be used as a standalone piece or can be paired with other statement cuffs — whichever way one prefers.
3 Trendy Convertible Pieces to Pull Out Metamorphosing Looks
At one point in our life, all of us surely had wished hard to whip up some magic and change into a brand new look instantly, especially while catching breath between two different occasions. The modern-age fashion industry has listened to our prayers and has been pulling out such Fairy Godmother-like moves! During the 1990s and 2000s, snap-off pants and other quick-change apparel emerged in the market. But now, the metamorphosis clothing has gone under pretty innovative stylish adjustments, making the convertible fashion more fun and elevated. Spreading from apparel to accessories, this trendy and economic fashion statement is becoming more popular by the day. Here are a few transformative pieces to double your wardrobe without any additional clutter and costing.
Convertible Midi Mini Dress From Tessa Fay
This convertible dress is perfect for summertime casual wear. The mid-length dress with a strapped shoulder is simple and chic. Want to make it more chic and hot? Just remove the bottom part of the dress to shorten the length. Sounds far-fetched? But that's exactly what you can do somehow with this one!
Convertible Zip Knee High Boot From Marni
It's not all about dresses or tops or sweaters! This long leather boot comes with two zippers dividing the length into segmented portions. Pair the trendy-looking, knee-high boot with your stylish mini-dresses. But if the dress is long, then long boots don't make any sense. No Problem there! Just zip down the boot in size!
Floral Embroidered Illusion Bodysuit Wedding Dress from David's Bridal
If the regular clothes can be elevated, why the bridal fashion be left? Innovative bridal boutique David's Bridal has come up with a convertible bridal-wear, perfect for both the ceremony and the evening reception. Walk the aisle in this gorgeous floral embroidered flowing white gown. And when it's time to dance in the tunes, no need to rush for another elaborate makeover. Just turn your bridal gown into an equally stunning bodysuit dress in a jiffy!