One of the most universal experiences of the modern world is the double-edged sword of online shopping.
Both a blessing and a curse, everything you could ever want is at your fingertips and just a few clicks away (and one invisible credit card swipe). But all too often, the package that arrives is not the package you were expecting.
When those adorable clothes fit you in a way only your grandpa would approve of, you have to ask yourself – what did I do wrong?
We're with you. And we're here for you. This list of pre-ordered musts will greatly reduce, if not totally exterminate, those boxed up unpleasant surprises at your front door. Just make sure you check everything off this list before you ever hit the confirm button again.
1. Do yourself the Google search favor
You might be willing to splurge on that cute new trend, but have you made sure it's not half the price somewhere else? Search the item name and brand, and see what comes up – prices can range based on a company's particular needs. Google will know how much it's really worth.
2. Check the rules for washing
Hand-wash or dry-clean only? Make sure it's easily washable, or really worth it.
3. Don't skip the video modeling
Mannequins are always, always, always pinned up to make the clothes look like a perfect fit, not even loosely representing how they will fit you. Videos will give you that 360-degree footage you need to get a better sense of the item.
4. Also, check the customer pics!
See how those pants that you love fit all the different waists and butts in order to get a tighter idea of how it will fit you.
5. Read the return policy!!
If you aren't 100% about the outcome but just HAVE to take the risk because it's oh-so-cute and might not exist anywhere else, at least make sure it's returnable if it doesn't work out in the end. Otherwise, it's lose-lose.
Happy online shopping, shoppers!
Kate Hudson Opens Up About Co-Parenting With Three Different Dads
One Big Happy Family
Hudson was raised in Los Angeles, California by one of Hollywood's most loved couples — her mother, Goldie Hawn, and Hawn's longtime boyfriend, Kurt Russell. Russell became a significant father figure to Hudson after her biological father (actor Bill Hudson) left the scene.
Despite the unconventional family unit, Hudson had a happy childhood. Her experiences as a child of divorce motivated her to keep her exes close, as she wanted them to be a big part of their kids' lives.
Estranged From Her Dad
She has spoken up about being estranged from her father, and the impact this has had on her life.
In an interview with USA Today, she said, "I have a stepfather who stepped in and played a huge part in sharing what it is to have a dependable father figure in our life, but it doesn't take away from the fact that we didn't know our dad." This is why Hudson co-parents all of her children with their respective fathers.
Kurt Saves the Day
She has a close relationship with her stepfather, Kurt Russell, as he provided a sense of stability in her life following her parent's split. Today, he is a doting grandfather to all three of Hudson's children — Ryder (aged 17), Bingham (aged 9), and Rani Rose (aged 2).
She recently shared an adorable photo on Instagram, showing Russell cradling his newborn grandchild, alongside the caption, "I love him to pieces. Happy Father's Day to our Pa!" It's a truly special bond.
Meeting Chris Robinson
As Hudson's career took off in 2000, so did her love life. She met Black Crowes frontman Chris Robinson at a party in New York, and the two hit it off. Things moved quickly and they moved in together only days after meeting!
After less than a year of dating, they tied the knot on New Year's Eve in a hippy ceremony in Colorado. It was the first marriage for Kate and the second for Chris, who's 13 years her senior.
Taking Marriage Seriously
Like many marriages, things seemed perfect at first. Chris and Kate lived out the idyllic honeymoon phase in the public eye, as she thanked him in her acceptance speech after winning a Golden Globe for Best Actress in Almost Famous. "My husband, Chris Robinson. You inspire me every day," she gushed.
Robinson spilled his heart out in a soppy solo song entitled "Katie Dear," and Kate told the press how she was "taking marriage seriously" and was happy to be settling down.
Welcoming Ryder to the World
After four years of marriage, the pair welcomed their first and only child. Ryder Russell Robinson was born on January 7th, 2004. Kate was thrilled to be a mom, telling People magazine that she wanted to have "millions of babies."
The couple lived a nomadic lifestyle on the road when Kate was pregnant, and Kate had said that Ryder was born to be a musician, as he had spent so much time on a tour bus when in the womb!
Trouble in Paradise
Rumors of a troubled marriage began to circulate shortly after Ryder was born. The couple announced their split in August 2006, and Robinson filed for divorce in November of that year, after less than six years of marriage. They cited irreconcilable differences and sought joint custody of Ryder.
One year later, the divorce was finalized by a judge. Thankfully, there were no public spats over custody or shared finances. They had a pre-nuptial agreement, so the co-parenting journey could begin.
Some Famous Flings
Following the divorce, Kate was linked to some high-profile Hollywood actors. In a case of classic co-star romance, she dated Owen Wilson after meeting him on the set of comedy You, Me, and Dupree. There were rumors of infidelity as the couple met before she had officially divorced Robinson.
However, Wilson's lawyers disputed that he had anything to do with the split. Their fling was short-lived, and Hudson eventually moved on, dating Dax Shepard. Was there an overlap? Who knows!
Not Meant to Last
Speaking on his podcast — Armchair Expert — in 2019, Hudson and Shepherd opened up about their brief romance. There were countless paparazzi photos of the duo looking like a happy family, and they seemed to share great times together. However, it soon became clear that things weren't going to work out between the pair.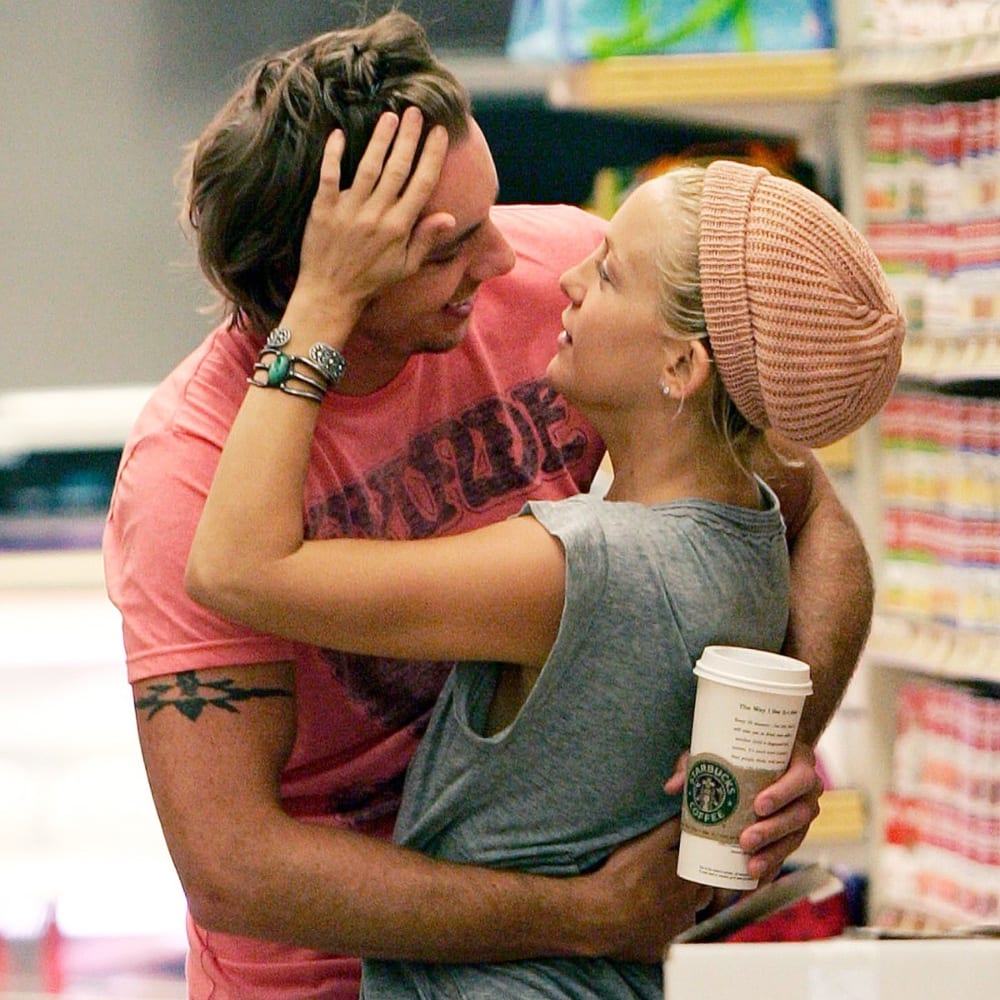 Hudson commented, "I wasn't giving Dax what he needed and I was making choices that were not relationship-focused. It got hot fast […] and I wasn't prepared."
Happy Parents, Happy Baby
Even after they parted ways, Kate remained civil with Ryder's dad Chris Robinson. Speaking about her split, Kate told Harper's Bazaar, "For both Chris and me, our main focus is, and was, Ryder. And happy parents, happy baby. Therefore, I love Chris to pieces."
While they simply weren't compatible as partners, this didn't mean that the couple couldn't happily co-parent. Ryder is now 17 years old, and has been raised in a blended household full of love and support. Aw!
Splitting for the Right Reasons
Kate has elaborated on her divorce in interviews over the years. She has explained that the couple split due to their differing lifestyle choices, and has denied any cheating or foul play. Robinson's role as a member of a touring band simply wasn't conducive to a stable family life.
Combined with Hudson's busy acting career, it was a recipe for disaster. "Dealing with work schedules is always a challenge. Chris and I divorced for the right reasons." It just didn't work.
Dating as a Mom
It took Hudson a while to find love after splitting from Robinson. Being a high-profile celebrity meant that her relationships would always be a subject of discussion in the tabloids, and her dalliances with Shepherd and Wilson made headlines on numerous occasions.
Speaking about the difficulties of dating as a mom, she said, "You realize after you have had children that you'll never love anything more than your child. So it makes the single-mom dating process very different. It's like growing up. It's adult."
Kate and Chris, Together Forever
It seems unusual for a divorced couple to describe themselves as "together forever," but that is exactly what Kate said about her relationship with Robinson. Ever the romantic, Kate told The Times that she would always treasure their time together.
"I think we were meant to have a child, and we have this amazing little boy together and therefore we'll be together our entire lives. Whoever he ends up with, whoever I end up with, we'll always be together."
Learned From Mama
Kate attributes her co-parenting success to the guidance and support of her mother, actress Goldie Hawn. Kate recently shared a piece of advice passed down from her helpful mom. She said that she swore to never speak badly about any of her exes in front of her children.
This can breed resentment and lead to confusion and painful feelings that kids simply cannot understand. There's only room for love and positive vibes in the Hudson/Robinson/Bellamy/Fujikawa family!
Becoming Matt's Muse
In Spring 2010, Kate found love again. This time, it was with British rocker and frontman of Muse, Matt Bellamy. Things moved fairly quickly, as the pair announced that they were expecting a child together in January 2011. The early stages of their romance were seamless, and the couple became engaged in April of that year.
Bingham Hawn Bellamy was welcomed to the world in July 2011, his middle name serving as a tribute to his beloved grandma, Goldie Hawn.
Family Comes First
From the beginning of her relationship with Bellamy, Hudson was keen to keep things civil with her ex. They were spotted hanging out on multiple occasions, for the sake of their son Ryder.
When she was pregnant with Bingham, paparazzi spotted her hanging out with Robinson, his girlfriend, and their toddler daughter at one of Ryder's baseball games. Co-parenting seemed to come naturally to Kate from the get-go. What an admirable woman! Family always comes first.
Relationships Are Challenging
From the outside, everything seemed perfect for Kate and Matt. Muse had started working on their seventh album, Drones, and Kate had just launched one of her most successful business ventures to date — activewear company Fabletics. However, while their careers were thriving, their relationship was on the rocks.
Split speculations began circulating in the press in early 2014, but they seemed to be powering through. "Relationships are the most challenging things," she told SELF magazine. Trouble was on the horizon.
Out of the Ordinary
Kate Hudson's unconventional family unit has been the subject of tabloid gossip for years, and she has always defended herself against cruel criticism. Speaking to the hosts on The View, she commented, "I wouldn't say I'm conventional, but what is conventional these days? I've got two children from two different fathers, so that's unconventional."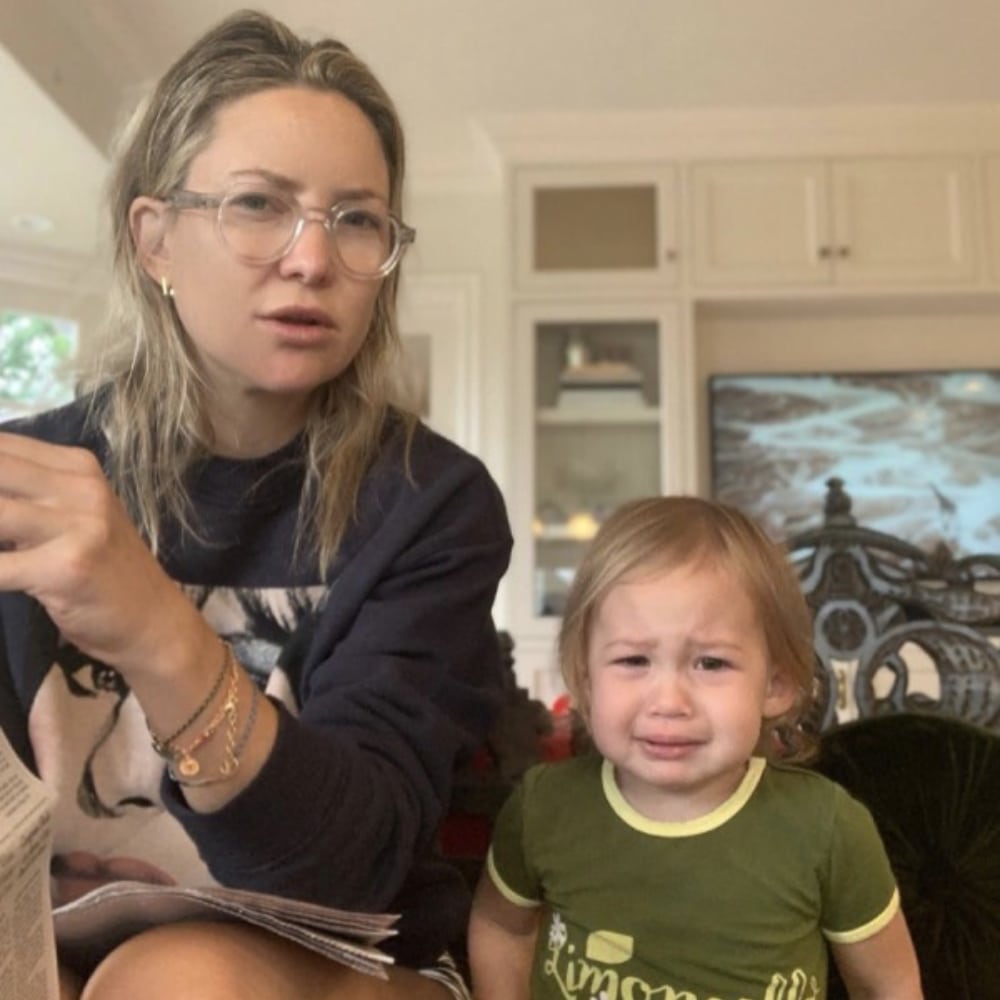 However, in Hollywood, this isn't uncommon. Even outside of showbiz, there are many blended families in modern society. So take that, trolls! Team Kate for life.
Ending Things With Matt
The rock and roll fairytale ended in December 2014, when Hudson and Bellamy announced their split after four and a half years together. She said it was painful to call it quits, but it was for the best.
Hudson told Allure magazine that they had different visions of how they wanted to live their lives. Kate was used to the co-parenting life after separating from Chris Robinson, so she was confident that she would be able to make it work.
Vin De Table
Even after the romance ended between Kate and Matt, their son wasn't the only thing prompting them to stay in touch. The couple initially bonded over a certain beverage, following a special invitation from Kurt Russell.
He brought the pair to the Santa Rita Hills to help harvest grapes, and they bonded over their love of fine vino. Together, they later started a vino company — Hudson Bellamy Wines — in 2011, and the business is still in operation today.
Family Pancake Party
Proving that the co-parenting life can be sweet, Kate invited Matt Bellamy to their son's ninth birthday party in July 2020. Of course, his siblings — Ryder and Rani — were in attendance, but also present at the party were Bellamy's wife and their baby daughter.
The blended family gathered happily around the table to share some special birthday pancakes, spelling out the words 'Happy B-Day Bing' accompanied by whipped cream and fresh fruit. What a feast!
Night at the Theater
While both Kate and Matt juggle hectic work schedules, they always find time to reunite to create special memories for their son, Bingham. On his fifth birthday in 2016, the pair came together to see the hotly anticipated West End production of Harry Potter and the Cursed Child in London.
Bellamy even posted an adorable family selfie, with the caption, "Happy Bday Bing!!! #harrypotterandthecursedchild," tagging his ex-wife in the snap. Look how cute they are! They make co-parenting look easy.
Figuring it Out
While Kate's cute Instagram photos may make co-parenting look like a piece of cake, it's not always easy. When things get tough, she simply takes it one day at a time and focuses on making the best choices for her beloved kids.
"As much as I would say I don't recommend it to most, my situation is quite amazing," she remarked in one interview. Thanks to the support of her previous partners, they have been able to "figure it out."
Merry Ex-Mas
Would you spend Christmas with your ex? It sounds awkward, but this is exactly what Kate did in 2015! She shared a hilarious Snapchat on her Instagram page, standing alongside Matt Bellamy in front of a Christmas tree.
The caption read, "From our #ModernFamily to your #WhateverKindaFamilyIsYourKindaFamily, we send you much love and blessings on this Christmas eve #ExMas #HolidayFun #SantasComing." Proving that blended families can be close, they were praised for their decision to come together for the holidays.
The Doting Dads
In order to make things work in an unconventional family unit, it's important that parents make an effort to connect with their children.
Speaking to US Weekly magazine, Kate gushed about her devoted baby daddies. "We've got a lot of busy schedules in our family. Chris is on the road a lot, and Matt is on the road a lot, but they're really present fathers." Even though they spend a lot of time touring, they clearly care about their kids.
Parenting Is the Priority
It's no understatement to say that Kate has a lot on her plate. She balances a successful acting career whilst running her fitness brand and membership program Fabletics — plus, she works as an author.
Did you know that she has written two books, entitled Pretty Happy: Healthy Ways to Love Your Body and Pretty Fun: Creating and Celebrating a Lifetime of Tradition? However, being a mom is the most important job for Kate, and she prioritizes co-parenting over everything else.
Love Never Leaves
Kate has spoken candidly about her complex relationship with her estranged dad. Her complicated childhood has had a huge impact on her approach to parenting, as she doesn't want any of her children to resent their fathers.
Even though she doesn't have a relationship with her biological father, she has said, "The love has never, ever gone anywhere. It's always been there, no matter what those complications have been." Her honesty will undoubtedly help others who have experienced similar events.
Happy Earth Mama
The Fabletics founder is a big fan of yoga and loves meditating with her kids. She describes herself as "Jewish by principle but Buddhist in practice" and allows her spirituality to impact her relaxed, intuitive parenting style.
In a heartfelt Instagram caption, Kate said, "I hold my babies as I want to be held and ask for no returns. I love my babies with the freedom of knowing they are different than me and supporting their human right to individuality."
Don't Let a Man Dim Your Light
Moving on after a breakup can be incredibly hard. Over the years, Kate has learned to step away from relationships that do not serve her. Thanks to the guidance of mom Goldie Hawn, she has been able to cope with heartbreak and move on, focusing on cultivating a positive co-parenting set-up.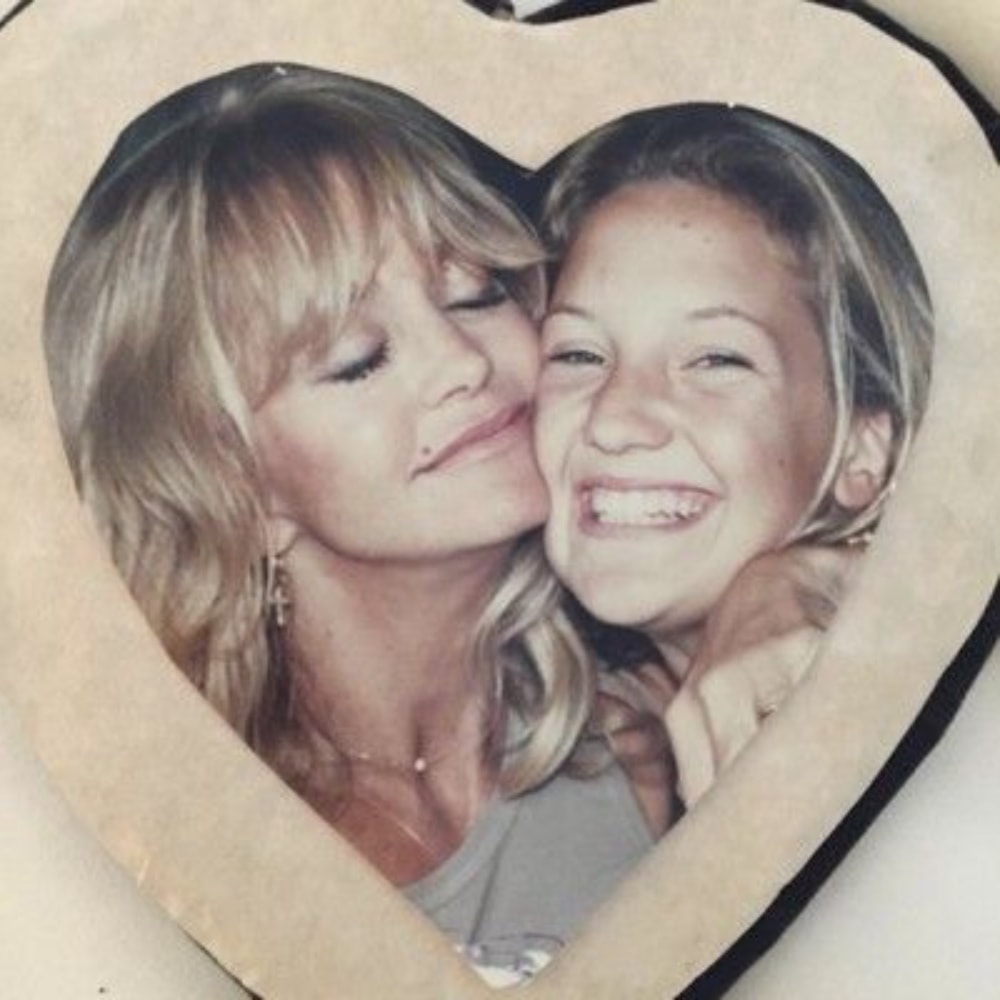 She shared her favorite piece of advice given to her by her mother, "Don't ever let a man dim your light. When this happens, you need to re-evaluate."
Rekindling Old Friendships
Today, Kate is happily raising her blended brood with Danny Fujikawa. The story of how they fell in love sounds like it was taken from the script of a romantic movie! The first time the pair met, Kate was 23 and pregnant with Ryder.
His stepsisters, Sara and Erin Foster are Hudson's best friends, and so they always had been in the same friendship circle. For over a decade, her true love had been right in front of her.
Unexpected First Date
True to the relaxed nature of their relationship, Danny didn't have to charm Kate with elaborate dinners or fancy date nights. Kate fell for him on a trip, which she originally thought was "just a hike with a family friend."
The connection between the two was palpable and their hiking expedition turned into an unexpected first date. Kate said, "No moves were made on this first date. In fact, it took months for him to make a first move!"
Debut as a Couple
It's a rite of passage for any Hollywood couple to debut their relationship on the red carpet. In 2017, after a few months of quiet courtship, they stepped out in style at the LA premiere of her mom's movie Snatched. This was the first time the pair had publicly posed for photos together.
"My cute man. He's the best!" she told Extra at the premiere. When asked what she loves most about him, Kate quipped, "How long do you have?"
Dan the Family Man
It's important to be on the same page as your life partner, and thankfully, Kate and Danny share their number one priority — family.
She told WH magazine, "If I have to go to a dinner meeting, he can be home. And when we have our disputes, I feel the thing that allows us to get through them is having the same ultimate goal, and that includes being in each other's life." We get it — it really is a match made in heaven!
Initiate Nesting Mode
In April 2018, Kate announced that she and Danny were expecting a baby of their own! She broke the news by posting an adorable video of their 'gender reveal party,' as her family popped balloons to reveal pink confetti inside. She was pregnant with her first girl!
This time, she shared the journey on Instagram with her followers. Later in her pregnancy, she posted a series of photos showing her prepping their baby's nursery as they eagerly awaited her arrival.
Living With No Regrets
Despite her unconventional co-parenting set-up, with three children to three different fathers, Kate has revealed that she wouldn't change a thing, "I have to say, I have zero regrets of my life. I've never defined myself through the way that a man sees me. But I can define myself in the unit that we can create together," she explained in an interview.
Creating a strong co-parenting unit despite the setbacks of divorce and separation is an empowering action — and she has nailed it!
Rani Is Born
In October 2018, Kate and Danny celebrated the arrival of their baby girl. They named her Rani Rose Hudson, with the unique moniker inspired by her grandfather, Ron Fujikawa. She wrote on Instagram, "Ron was the most special man who we all miss dearly. To name her after him is an honor."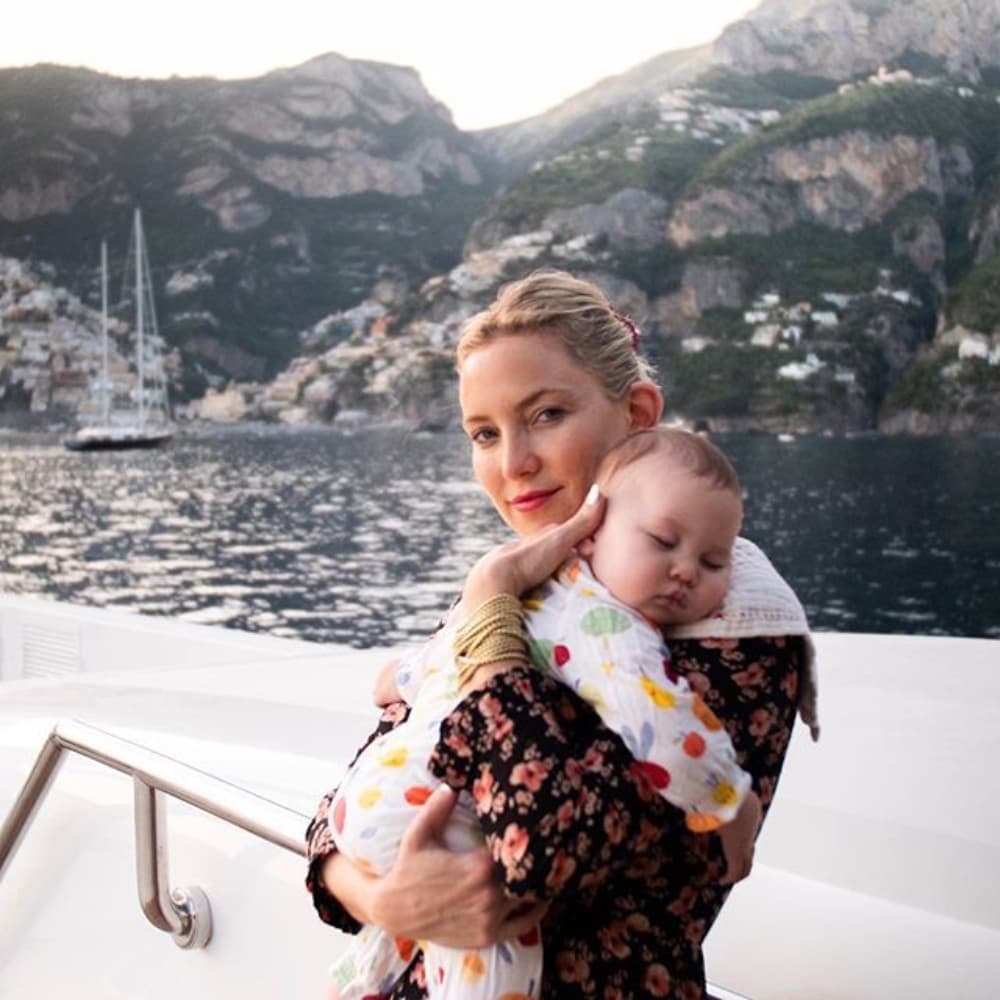 Her third child, Rani was welcomed into the world by her excited older brothers. Kate regularly shares photos of Ryder and Bingham playing with their baby sis. Cute!
A Musical Family
It's fitting that Kate was recently cast in singer Sia's directorial debut, entitled Music. It's clear that music is a massive part of their family life. Kate is a talented singer and pianist, and she often posts videos of her performing on Instagram. Plus, all three of her baby daddies are musicians.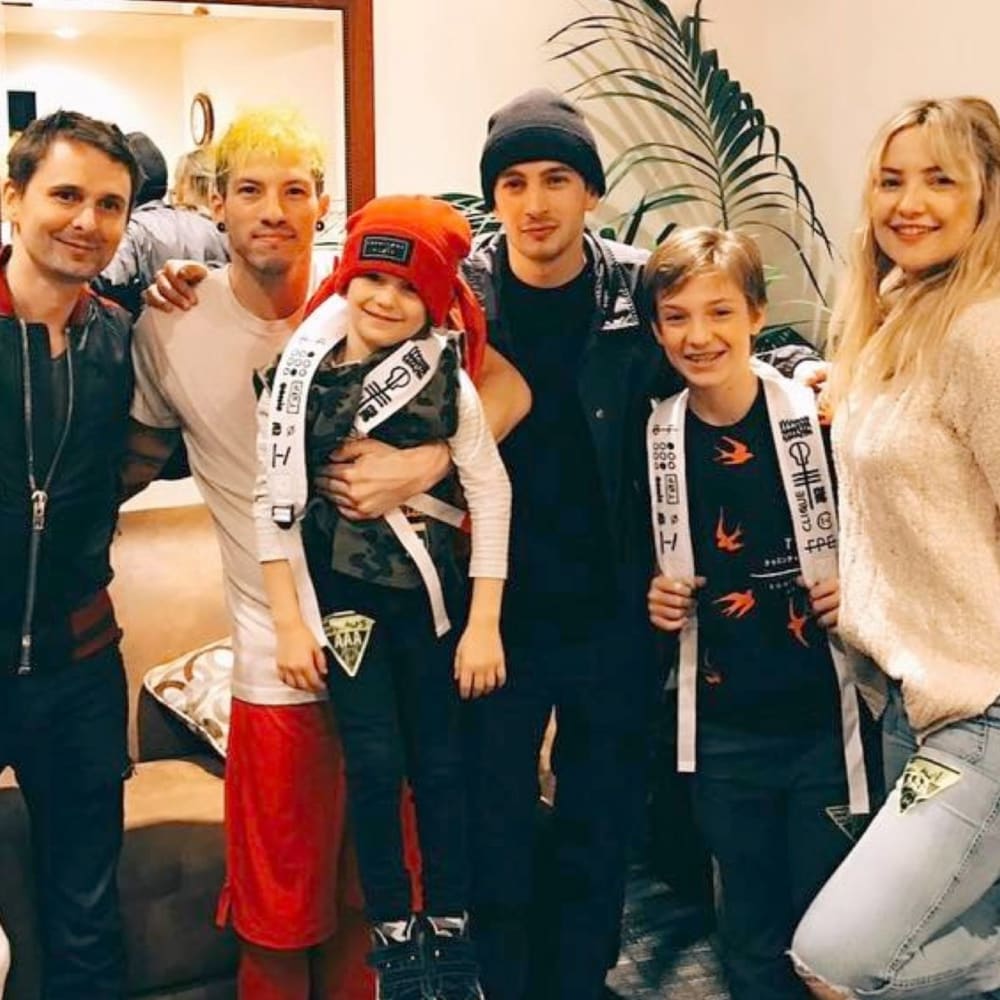 Like Kate's former hubby Chris Robinson and ex-partner Matt Bellamy, Danny is the former singer and guitarist for the band Chief, and they love taking their kids to concerts.
Traveling the World Together
As well as music, Danny and Kate have bonded over a shared love of travel. Even while Kate was six months pregnant with Rani, they took a "babymoon" trip through Italy with friends and family. These lovebirds simply live for traveling and sharing experiences with their loved ones.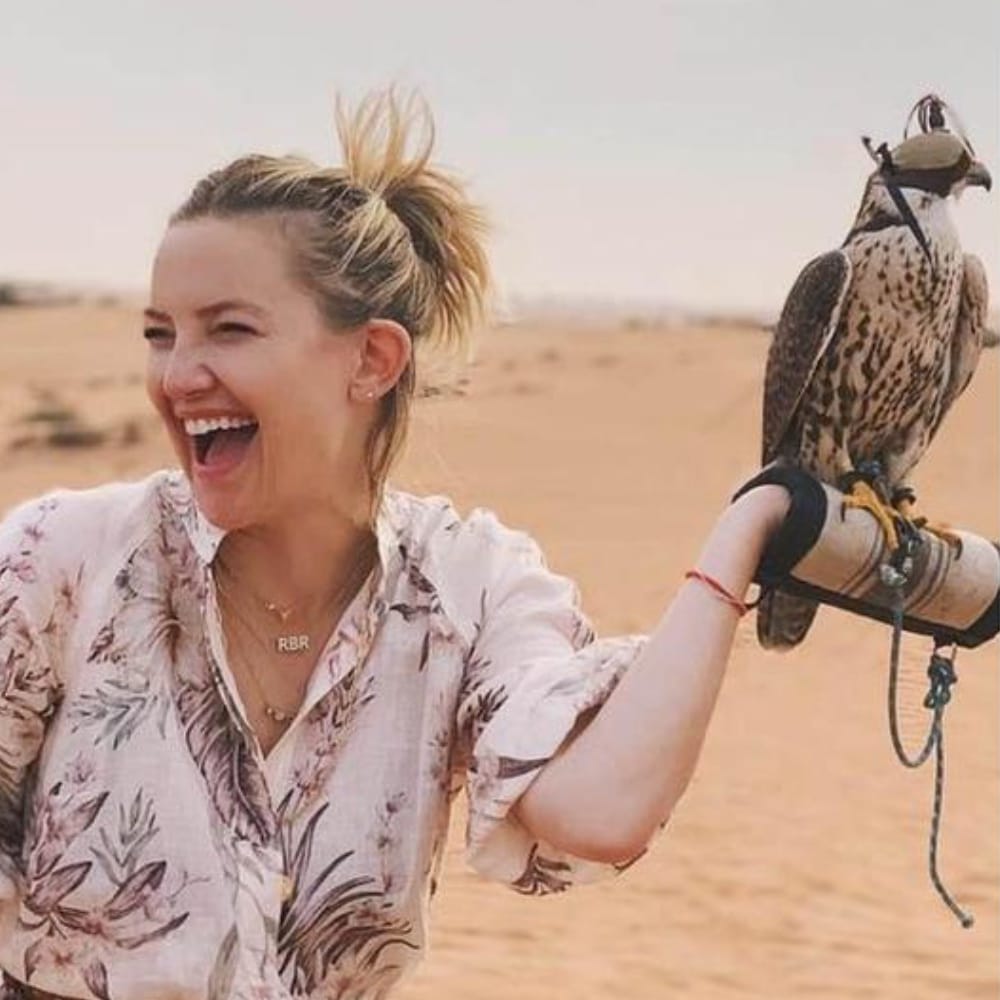 They have sailed in Cambodia, hit the ski slopes in the Alps, and danced on the beaches of Dubai. On their last vacation, the couple even gave falconry a try! How adventurous.
Marriage on the Cards
Kate rushed into marriage at a young age, and it didn't quite work out. She doesn't regret it, but she isn't rushing to walk down the aisle again.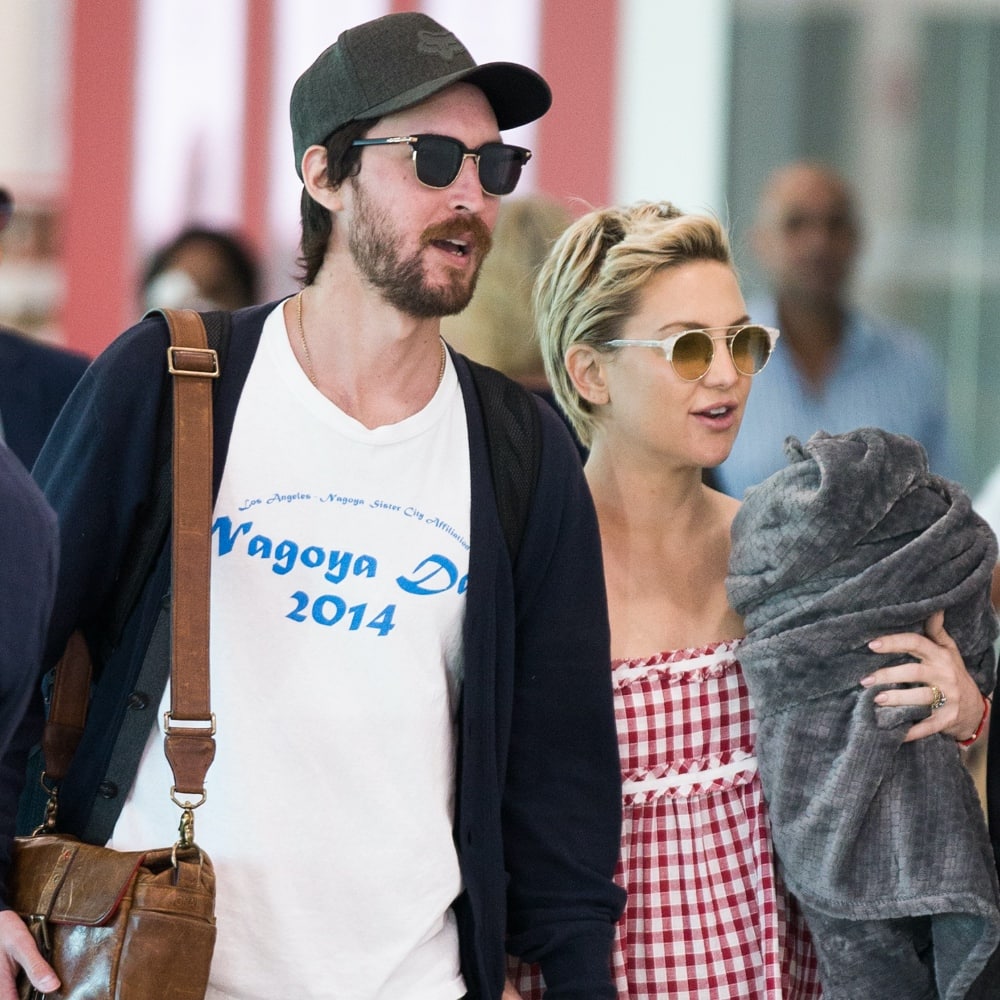 When asked if she was considering getting married to Danny Fujikawa in the future, she said, "Marriage is definitely not a golden ticket — it's not going to solve any challenges in a relationship. But I think that the symbolism of marriage is more important to kids than we sometimes think," Kate said.
Respect Is Key
As someone who came from a broken home, Kate understands that co-parenting can be complicated. All that she asks is that her children treat their parents with respect.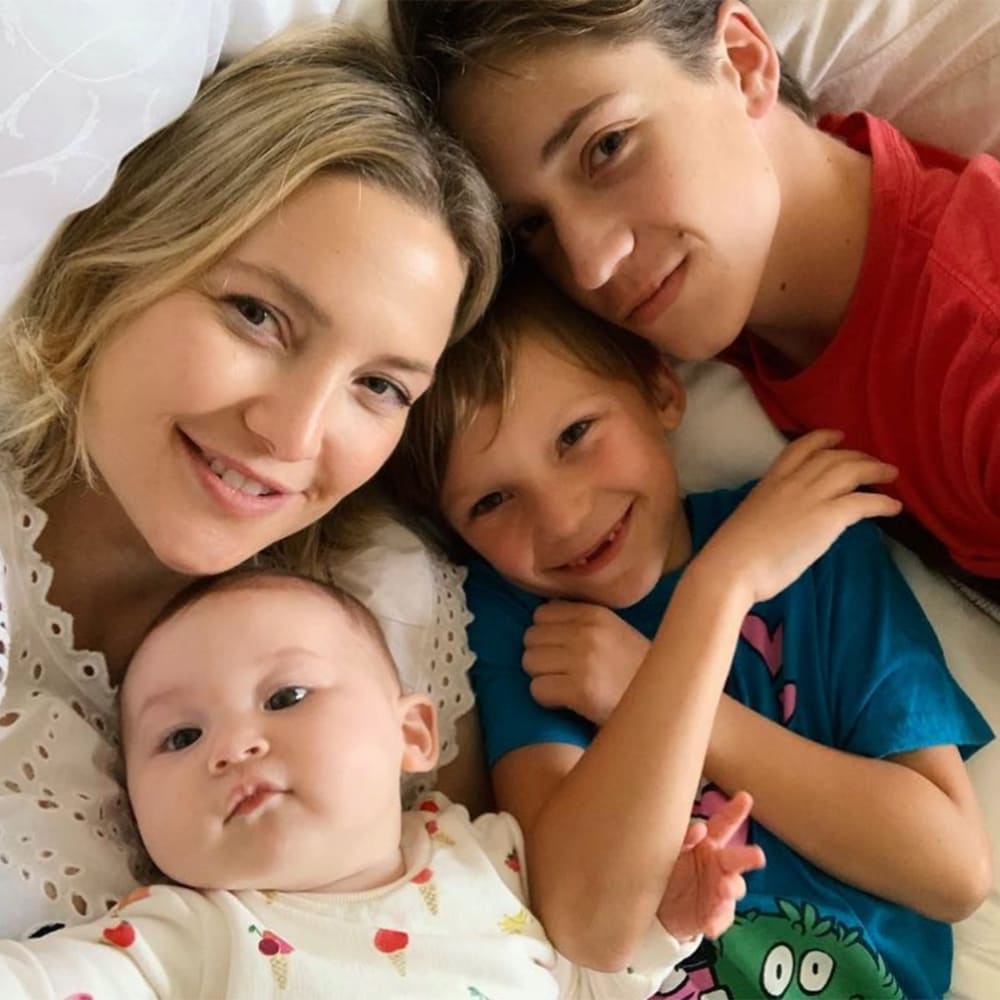 As we heard earlier, she never speaks badly about her sons' fathers in their presence, and she requests that they do not speak negatively about their dads in front of her. In a recent interview, she remarked, "As your kids grow up, they ultimately discover their own relationship with their parents."
The Struggles of Navigating Divorce
Divorce is a difficult issue, as it not only impacts the adults in the relationship but their children, too. When she split from Robinson, she made it clear that she would maintain a friendly relationship with him.
The How To Lose a Guy in 10 Days star has said that when you get divorced, you have to acknowledge that you are still in a relationship — just not a romantic one. It's not easy, but you have to make it work.
Everyone Gets Along
One of the best things about Hudson's co-parenting journey is the fact that everyone gets along. She runs a harmonious household, based on the fundamental rules of respect and love. Even her exes and current boyfriend have a strong relationship.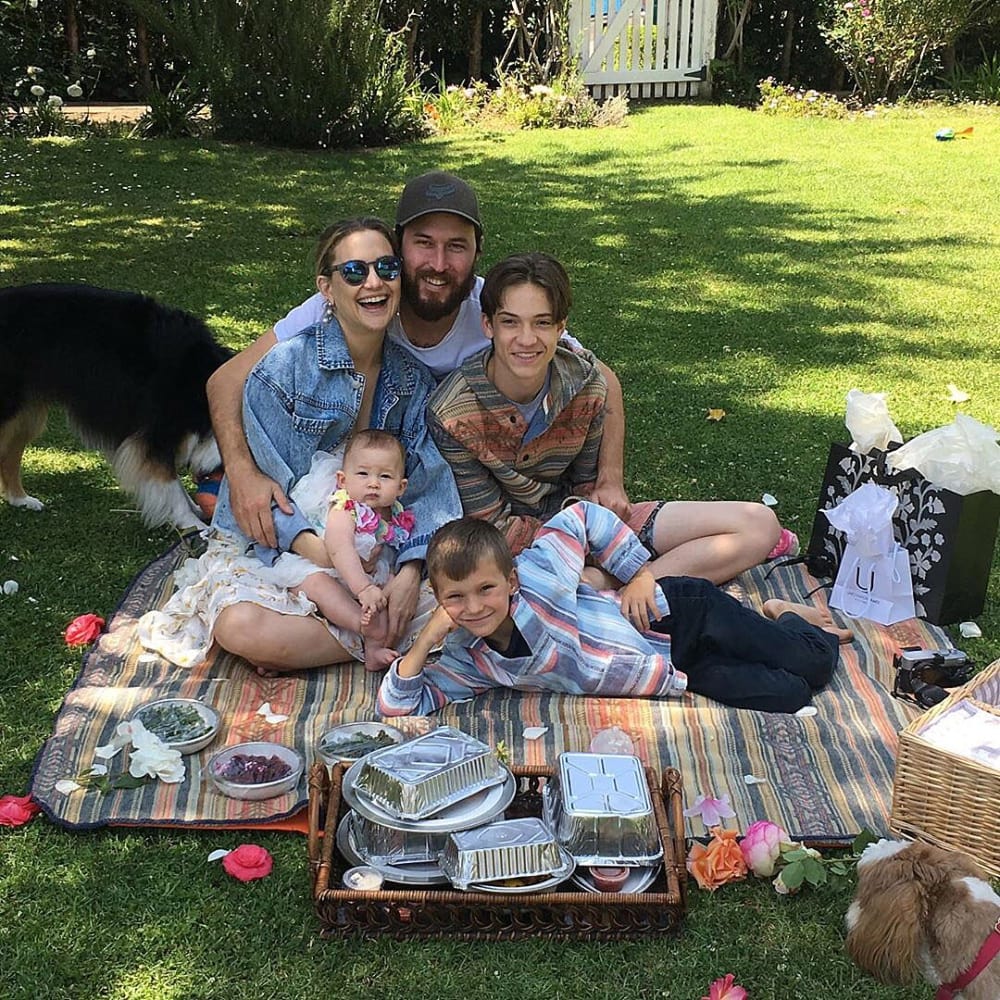 "They all get along. It's funny and we laugh about it. I never thought my life would look like that, but it is what it is," she says. This thoroughly modern family set-up is less uncommon than you'd think.
Communication, Communication, Communication
Co-parenting three kids with three different dads is no mean feat, and Kate has revealed her secret to making it work — constant communication. "It's just communication, and sometimes communication can be great and sometimes communication gets awry," Kate sighed in an interview, referencing her mom's split with her biological dad Bill Hudson.
It's important to remain open to prevent misunderstandings and ensure that everyone is on the same page. Maybe they have a family WhatsApp group to stay in touch!
An Independent Woman
As a successful businesswoman and actress, Kate has the luxury of being financially stable. As a result, she does not rely on any of her co-parenting partners for income. Kate has acknowledged that she is in a privileged position, as this reduces the pressure on her co-parenting partners.
She believes that this has given her a sense of freedom, as she has been able to walk away from certain relationships while maintaining a good relationship with her exes.
Sharing the Love
Kate always makes sure to show each co-parenting partner that they are valued. On Father's Day, she posted an adorable snap on her Instagram page, showing Danny with his infant daughter, Rani.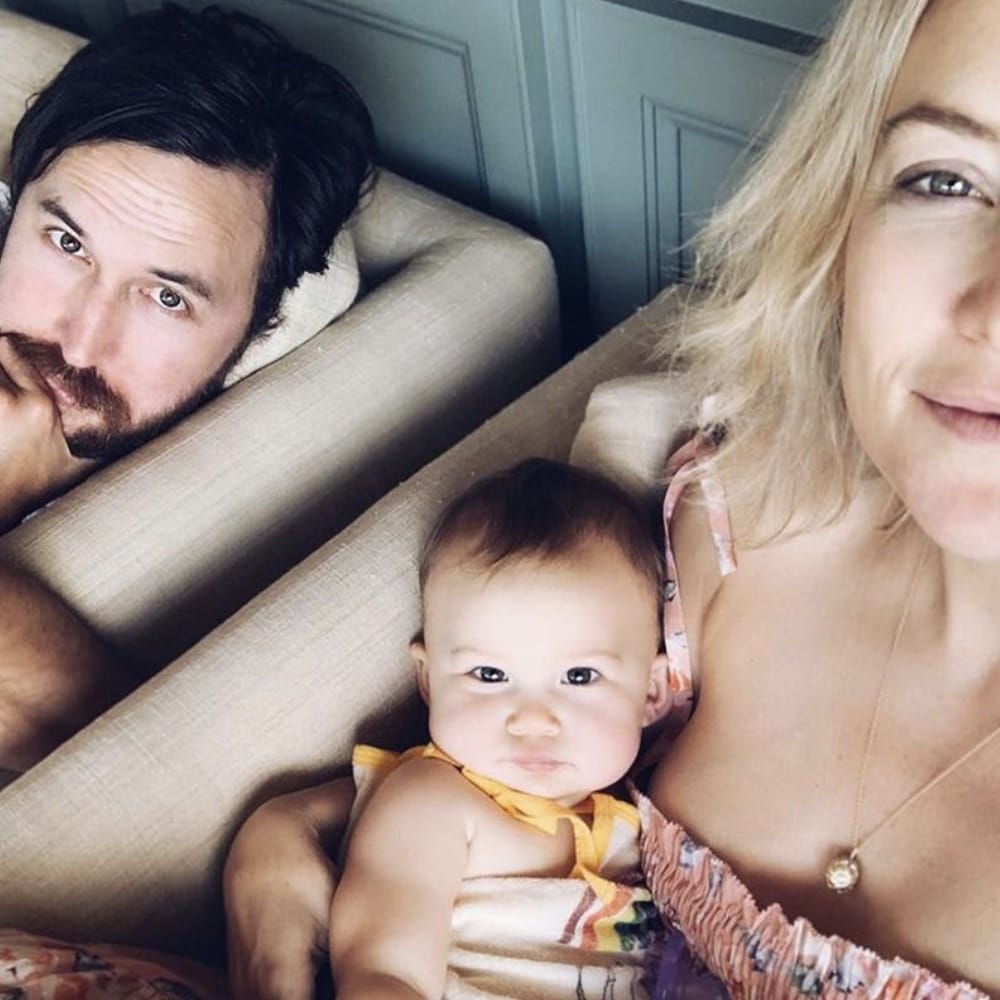 She wrote a heartfelt caption, "Rani Rose is a lucky lady to have a daddy like you. Her great protector, her first true love. Thank you for being such a beautiful father. Love you." She even let Matt Bellamy join the family on a vacation in Skiathos, Greece!